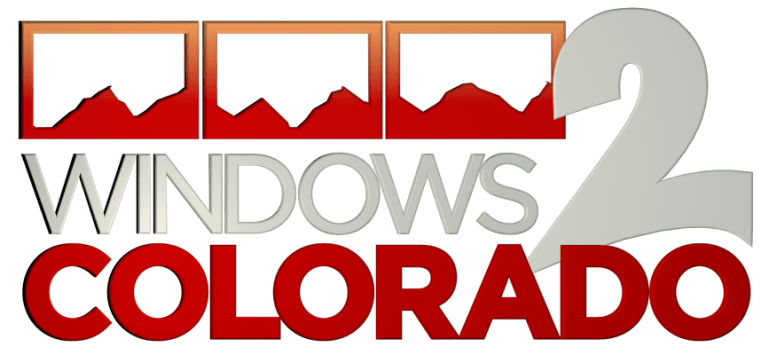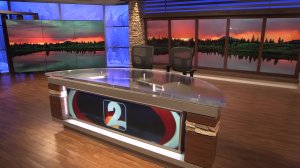 Inside "Studio 2" – the new home of Colorado's Own Channel 2  – one of the best features is "Windows 2 Colorado,"  a set of virtual windows that sit behind the anchor desk.
Throughout the day on Channel 2 News, we fill those windows with stunning images from all around our state.
Your photo in Windows 2 Colorado: Submit your picture
---
John Fielder
Our state is filled with stunning and breathtaking landscapes, and photographer John Fielder has captured many of them.
An iconic Colorado photographer, he has been behind the lens taking some of the best images of our state in his years of travel.
Fielder has been capturing the beauty of Colorado for 40 years and we are so happy to partner with him and bring you his photographs.
His work will appear in all of our newscasts on Channel 2 in Windows 2 Colorado.
More about John Fielder & recent stories with him
Visit JohnFielder.com
---
Your photo in "Windows 2 Colorado"
Do you have a great photo of Colorado that's perfect for our Windows 2 Colorado? Upload it using the form below. Be sure to include the your name and the location the photo was taken.
A team from Channel 2 will select some of the submitted photos to use in Windows 2 Colorado.
[fu-upload-form suppress_default_fields="true" class="validate fu-uploader-form" title="Upload Form"]
[input type="text" name="post_title" id="title" class="required" description="Title"]
[textarea name="post_content" class="textarea" id="ug_caption" description="Details: Include your name, photo location and description"]
[input type="file" name="photo" id="ug_photo" class="required" description="Your Photo" multiple="multiple"]
[input type="submit" class="btn" value="Submit"]
[/fu-upload-form]
Gallery: Submitted Photos
Falco loves playing in the snow we are getting here in Windsor!!

Snow levels from my deck in Greeley, CO. Oct 30, 2019 Submitted by Sharon Lempke

Tuvok and Neelix Dog Appreciation Day 🐕

Neelix🤘, Dog Appreciation Day 🐕

Laura Seward, skies over Denver

Cool cloud formation in Roxborough. J. Campbell

Carrie Briggsdale Colorado. It's still snowing in Briggsdale

Geri Britain. 7 INCHES OF SNOW broken trees

We received 12 inches of snow at 8200 feet on Samedi Ranch Road, Littleton, 80127 the photo shows a 16 inch ruler in the snow.

Unnamed

Steve and Ellen took this pic outside of our window in front of our house in Centennial. Cannot figure out how this was done. It's the second time we seen this.

Snowing like crazy in loveland

Jamie Rogers, view of Breckenridge Ski resort taken from the Outback lift at Keystone.

Had to plow our yard so our 18 year old Sparky can go potty. Stephanie DeLucca Centennial CO

Stephanie DeLucca centennial Co Had to dig for our 18 year old dog Sitting so he does go I the house.

Lorna Southeast Aurora Backyard

Lorna Southeast Aurora Backyard

A tree that fell today during the cyclone blizzard

Old spruce that has made it through lightning strikes has finally fallen from the blizzard winds this morning in Hudson CO

Mary, I70/Federal. 10 inches on the deck table.

Love it!!

Mike M 108th & Oak

Mike M 108th & Oak

Jamie Rogers, Log Pile run at Telluride in the deep pow!

Cathryn Benedict, Franktown (opened up the curtains to find these three beauties!)

Stacey Denver. i76 & Pecos is a parking lot!

Stacey Denver. i76 & Pecos is a parking lot!

Sara Kenny from Windsor Co

Daniel Bound, Lyons CO, Snowing

Photography by: Todd Grivetti - GrayWolf Photography: graywolfphotos13@gmail.com: Location, Buffalo Pass, west of Steamboat Springs -

Photography by Todd Grivetti - owner GrayWolf photography: graywolfphotos13@gmail.com. Location: Hahns Peak Lake, Routt County west of Steamboat Springs. Mid-Afternoon, fall camping trip.

Todd Grivetti / GrayWolf photography: graywolfphotos13@gmail.com. Location - Acorn Creek Ranch, Summit County, CO. Last rays of sunlight illuminating the aspen leaves as the sun slowly sets behind the Gore Range.

Photo by: Todd Grivetti. Location Acorn Creek Trail Head, County Rd. 2401 and Ute Creek Rd. Summit County. Along the road and fence line looking southwest in to the valley below Acorn Ranch.

Photo by Todd Grivetti, Location: County Rd. 2401, near Acorn Creek Ranch in Summit County. Late afternoon photo of vibrant fall colors along the county road north of Silverthorne.

Ryan Medina Gore pass

Lisa George -- along the St Vrain Glacier Trail, Indian Peaks

John F Williams Photography Grand Lake Colorado

RMNP JOHN F WILLIAMS PHOTOGRAPHY GRAND LAKE COLORADO

John F Williams Photography Grand Lake Colorado

Rudy & Luz Candelaria, Pagosa Springs, Proud Bronco"S fans

Jamie Rogers, Diamond Lake in Indian Peaks Wilderness, long exposure sunrise shot at Diamond Lake

Viktoriia Nadtochyi, Great Sand Dunes National Park and Preserve

Jamie Rogers; Blue Lakes Trail; Panoramic shot of Lower Blue lake.

Jamie Rogers; Co Rd 7 near Ridgway, CO; Sunset near Mt Sneffels.

Viktoriia Nadtochyi, Great Sand Dunes National Park and Preserve

Jamie Rogers; Ice Lake in Silverton, CO; Panoramic shot of Ice lake

Fort Collins, 2018-06-30, Greg Tokarski, gregt@post.pl, DJI Phantom 3Pro

Fort Collins, 2018-06-30, Greg Tokarski, gregt@post.pl, DJI Phantom 3Pro

Greg Tokarski, Phantom 3P drone, over the Old Town, 2018-06-12

Lisa George, Blue Lake, Indian Peaks

Lisa George, Lake of Glass, RMNP

Greg Tokarski, 2018-06-15, Phantom 3 Pro, Fort Collins, Co

Lisa George, outlet of The Loch Lake, RMNP

Lisa George, Summit Lake below Mt. Evans

Lisa George, Isabelle Lake, Indian Peaks

Greg Tokarski, 2018-06-15, Phantom 3 Pro, Fort Collins, Co

Kendra Loera, Broomfield, CO. I had to capture a glimpse of the raging colorful sunset before the night sky made its presence.

Entering RMNP the beauty of the Mountains just inspires you. Then another five minutes and the pull off presents this view and no matter the day or time it's striking! This was taken June 7, 2018

Jennifer Clayton Photo was taken at Columbine Lake. Columbine Lake is a private lake just up the highway from the town of Grand Lake. The Ice is beginning to thaw. The picture was taken at the beggining of May. Very beautiful and serene especially in the early morning.

Daniel Lockhart - photo location Crested Butte South - A rainbow after yesterday's rain.

Looking Down Stream is from the T-Dyke campsite along the Gunnison river in the Gunnison Gorge Conservation Area. Photo taken during a 3 day raft trip with John Fielder during a photography workshop. Photographer - Todd Grivetti, Frederick, CO

Sunset along the Gunnison Gorge. Taken from atop a flat bluff overlooking the river during a recent raft trip photography workshop with John Fielder this May. Todd Grivetti, Frederick, CO.

Tara McCool took this at Chambers Lake this Memorial Day weekend.

Photographer - Todd Grivetti, Frederick, CO: Rapids at the T-Dyke Campsite along the Gunnison Gorge. Shot with Canon EOS T6, f/22, 1/15, ISO 100.

Joanne Yantz, St. Mary's Glacier This is a view of from St. Mary's Glacier near Alice, Colorado.

Mom and her new born RMNP Grand lake

Grand Lake John F Williams Photography

Laura Westmeyer Vail Pass Wildflowers

Lisa George, view from the summit of Quandary Peak

Lisa George, The Loch Lake outlet, RMNP

Lisa George, Nymph Lake in RMNP

Jade Lichti, (lick-tee) pictures taken at maroon bells and garden of the gods while exploring the beautiful state we live in.

Sherri Stinnett, Buckskin Heights (on a mountain) Between Horsetooth in Fort Collins and Masonville. Fog moving in

The Maroon Bells in May 2018. Credit: Jade Lichti,

Jade Lichti, (lick-tee) pictures taken at maroon bells and garden of the gods while exploring the beautiful state we live in.

Jade Lichti, (lick-tee) pictures taken at maroon bells and garden of the gods while exploring the beautiful state we live in.

Jade Lichti, (lick-tee) pictures taken at maroon bells and garden of the gods while exploring the beautiful state we live in.

Jade Lichti, (lick-tee) pictures taken at maroon bells and garden of the gods while exploring the beautiful state we live in.

Jade Lichti, (lick-tee) pictures taken at maroon bells and garden of the gods while exploring the beautiful state we live in.

Melissa Melchor Lake Dillon (310) 658-1195 melissamelchor92@yahoo.com

Tues 3/27/18 (9ish a.m.) Belleview | University intersection (westbound) I kept having to switch lanes to avoid the chunks of snow flying of this GOVERNMENT VEHICLE'S roof. Finally snapped a pic when we were stopped at the light. (Do I have to submit my name? Worried about retaliation. -jc)

Katie Key in Franktown, Colorado

Amie McMahon, Owner at Wandering Buffalo Photography, Horsetooth Resevoir, Winter Morning at Horsetooth

Cameron Wolterman, Shawnee, CO, I took this shot one morning when it was really cold.

Tom Day - snowshoeing at Squaw Mountain

Nestor Alvarez , diamond lake hike before the first major storm

Palpasha Royal Gorge I thought it looked cool lol

Bruce Haynie, photo taken in Highlands Ranch last June. pulukie@yahoo.com

Bruce Haynie, Highlands Ranch, taken at Hanging Lake in May 2006 pulukie@yahoo.com

Bruce Haynie, Highlands Ranch, Rifle Falls May 2006 pulukie@yahoo.com

Malcolm Pierce Waterfalls near the East Portal of the Moffat Tunnel, Rollinsville, Co.

April Eoas from dacono

Malcolm Pierce Frozen fog before the snow

Mike Sabourin, North Boulder, CO. A Melting Sailors Delight.

Mike Sabourin, Chataqua Park, Boulder, CO. Finishing a hike overlooking the "Warm Foothills".

Mike Sabourin, Chataqua Park, Boulder, CO. Finishing a hike at Chataqua, overlooking the North Boulder Foothills.

Mike Sabourin, Eben G. Fine Park, Boulder, CO. Sunset in the clouds on the 4th of July.

Taken in Estes Park from the 18 hole golf course during the Jan 21, 2018 snow, by Bonnie Nachtrieb

Taken in Estes Park, on the 18 hole golf course during the Jan 21, 2018 snow storm.

Dan Lockhart at Mount Crested Butte - New Years Eve Torchlight Parade and fireworks show.

This beautiful sunrise in Firestone lit our home up in pink. -Christine McCleskey

Jeanine Thoma, Photo taken in Westminster as I left work

Unnamed

Jamie Rogers, Sloan's Lake - reflection of downtown.

Jamie Rogers, I-70 in Genessee, streaking car lights. jamie_s_rogers@yahoo.com, (720) 375-1700

Jamie Rogers, Mirror Lake/Lone Eagle peak/Indian Peaks Wilderness. jamie_s_rogers@yahoo.com, (720) 375-1700

Jamie Rogers, Mayflower Gulch, Room with a view from an old mining cabin jamie_s_rogers@yahoo.com, (720) 375-1700

Jamie Rogers, Kebler Pass/Lost Lake area, Fall view of Prospect Point and Marcellina Mountain in Crested Butte. jamie_s_rogers@yahoo.com, (720) 375-1700

Colorado sunrise.

Colorado sunrise.

Amy Schmidt, Downtown Denver, Parade of lights, 720.822.5480

Mark H. Englert Another in a long run of remarkable sunrises, this one from Hunters Glen Park in Thornton.

Brian Brillon Photo location : LODO Downtown Denver Captured during the twilight hours in the afternoon looking toward the skyscrapers.

Katie Rankin I took this while in school last year as a class project. It's Quincy ave in the DTC Area.

Excel building on a raining and foggy night Katie Rankin

Unnamed

Todd Grivetti - Panoramic of Mt. Audubon from Mitchell lake near Brainard lake in the Indian Peaks Wilderness Area

Todd Grivetti - View from the top of Flagstaff looking west along the divide.

Bobby & Tina Dickey Limon, CO Windmill sunset! Sunset at the Windmills

Another from Bobby & Tina

Jimmy Martin, Denver, while our great-granddaughter played outside our backyard we happen to capture the halos around the sun.

Laura macdonald

Glenda Nardone. Photo taken in Arvada from our deck overlooking Meadowlake on Sunday, November 26th.

Bobby & Tina Limon One last one :-)

Kim Wisniewski, Highlands Ranch Beautiful morning sunrise.

Laura macdonald

Todd Grivetti - Panoramic of the Peaks at Breckenridge, December 2016. Shot from above the town of Breckenridge, looking toward the ski area and the 10 mile range.

Overlook down into the Endo Valley of Rocky Mountain National Park. The snow on the peaks and the clear blue skies adds to the remarkable state we live in. - Todd Grivetti

Todd Grivetti - Sunrise east of Frederick near my home back in July. An absolutely stunning reason to get up early.

Todd Grivetti - View of Summit Lake from the summit of Mt. Evans this summer. Standing on top of the world and capturing the views is breathtaking.

Unnamed

Cole Watson, Breckenridge, mountain landscape with Dillon Reservoir

Dawn Duffy.. I took this a couple weeks ago in Broomfield, off of Interlocken parkway

Landon Kellogg, I am an senior in High School at Valor Christian; This photo was taken of the Collegiate Peak mountain range in Buena Vista, Colorado on a backpacking trip.

Sarah Behm The fall photos with the water were in Breckenridge, Colorado. The winter photos taken in black and white were taken on the drive to Winter Park, Colorado

Sarah Behm The fall photos with the water were in Breckenridge, Colorado. The winter photos taken in black and white were taken on the drive to Winter Park, Colorado

Lauren Bondy. This was taken at the beginning of September at Rocky Mountain National Park.

Aleta Purcell Erie, Co 720 382 3814

Cynthia Southern location: Bear Lake in Rocky Mountain National Park This picture of orange Aspen leaves near Bear Lake was taken on 09/26/2017.

My name is Levi Gooden. I took my Photo right outside of Pueblo Colorado and saw a beautiful rainbow and wanted to capture it right away. I tried making every color pop as much as possible!

Taken from the Medical Center of Aurora

Taken from the Medical Center of Aurora

Landon Kellogg, I am a senior in High School at Valor Christian; This photo was taken on a backpacking trip in the Collegiate Peaks Wilderness while taking a break to fly fish a high mountain lake for Colorado's native Cutthroat and Brook Trout.

Colorado moose in Rocky Mountain National Park, Grand Lake, in the summer, of a cow moose looking back to check on her calves not far behind. (Credit: Landon Kellogg)

Landon Kellogg, Senior in High School at Valor Christian; Photo was taken in Colorado National forest near Granby, Colorado of what are nicknamed "whistle pigs" because of their nature of making a whistle noise.

Sarah Behm The fall photos with the water were in Breckenridge, Colorado. The winter photos taken in black and white were taken on the drive to Winter Park, Colorado

Lauren Taylor Location: Buena Vista, CO Description: Beautiful fall colors in Buena Vista!

Brenda Tomasello, October in Breckenridge

Taken by Brandon Holman north east of LaSalle. Not a camera effect, visual the same with the naked eye! Jan, 6 2017

The Blue Trees in Breckenridge, by Madison Moser.

Me and My husband went up to Telluride a few weeks ago and the colors up there were breathtaking, here are just a few of the amazing shots I got Sherry Little Fawn Schuessler www.schuesslerstudios.com Littleton, CO

Rachel Nickerson Englewood

Rachel Nickerson Englewood

Greg Tokarski, Fort Collins High School, DJI Phantom 3

Greg Tokarski, Fort Collins, DJI Phantom 3

Greg Tokarski, Fort Collins City Parkl, DJI Phantom 3

Dava Bashor, Thompson caynon, Ram grazing

Dava Bashor, Poudre Canyon, butterfly resting on flower

Dava Bashor, Pawnee National Grasslands, Pawnee Buttes

Samantha Koehler, Gill, butterfly passing through on his 3,000 mile journey

Samantha Koehler, Barnsville, Barnsville Colorado sunset

Samantha Koehler, Gill, Colorado sunflower bueaty

Samantha Koehler Barnsville Colorado, sunset bueaty

Dava Bashor, Red Feather, A young buck grazing in tree camofluage

Danielle Franti Back yard Arvada Colorado Tonto's first snow 6 month old Malamute puppy

Will and Bridger Dayshaw. Aurora, CO willdeschamps3@yahoo.com

The First Snowman of the year! he's got his board and his pass, just waiting for the lifts to open!!! come on colorado winter!!! its going to be a good one this year!!! Keep up the good work daybreak!!! Photo: KELSO KUBAT. Denver, Colorado

The First Snowman of the year! he's got his board and his pass, just waiting for the lifts to open!!! come on colorado winter!!! its going to be a good one this year!!! Keep up the good work daybreak!!! Photo: KELSO KUBAT. Denver, Colorado

This is the Gunnison River by Almont. By Dan Lockhart

Brenda Tomasello, Highlands Ranch, pictures of painted Ladies.

Brenda Tomasello, Highlands Ranch, pictures of painted Ladies.

Together we stand in Jefferson Colorado

Brenda Tomasello, RMNP, The great Colorado Rockies

Debbie Talty Marble Colorado October 1, 2017 Fall with winter fast approaching

Mount Bross near Alma Greg Cain 970 406 0342

Mark Englert Early-afternoon view from the cheap seats during the regular season finale Oct 1st this year.

Brenda Tomasello, RMNP, The great Colorado Rockies

Brenda Tomasello, RMNP, The great Colorado Rockies

Sunset over the divide

Rocky Mountain National Park

Pati Palumbo, photo location is Perry Park, in Larkspur Colorado. Sentinel Rock is the signature rock on the golf course at Perry Park Country Club.

This image was taken outside of Ridgeway headed towards Telluride. Image was taken last week on Sept. 22nd. Photo by Rob Stuehrk Agile Imaging. www.agileimaging.com

Mt. Sneffles taken outside of Ridgeway Co Sept 25, 2017

Velinda Iverson, Clear Creek Canyon, Golden, fall colors on a cool wintery day.

From Paul Luzetski; Evergreen, CO... This is an archived photo that shows Elk Meadow after a period of light snow & freezing fog. I'm told it's a nice shot, so sharing it with you.

Greg Tokarski, Fort Collins, Riverbend Ponds

Greg Tokarski, Fort Collins, Riverbend Ponds, DJI Phantom 3

Greg Tokarski, Fort Collins, Riverbend Ponds, DJI Phantom 3

Greg Tokarski, Fort Collins, Riverbend Ponds, DJI Phantom 3

Greg Tokarski, Fort Collins, Riverbend Ponds, DJI Phantom 3

Greg Tokarski, Fort Collins, Riverbend Ponds, DJI Phantom 3

This is the East River at the Roaring Judy Hatchery close to Almont, Colorado. By Dan Lockhart

I took this on the Ohio Creek road. West and slightly north of Gunnison, Colorado - By Dan Lockhart

This is the East River at the Roaring Judy Hatchery close to Almont, Colorado. By Dan Lockhart

Red Mountain Pass in southern Colorado on the road from Silverton to Ouray. by Dan Lockhart (303) 437-3825 on 9/26/2017

By Paul Luzetski; Evergreen, CO... An archived October photo taken at Artist's Point, one of the beautiful vistas located at Colorado National Monument.

This was the Molas Pass summit a couple of days ago. By Dan Lockhart

Taken by: Debi Holmes Location: Lower Cataract Lake, White River National Forest Fall Reflection on Cataract Lake

Taken by: Debi Holmes Location: CR 1725, Heeney, Colorado near Silverthorne Eastern valley from Green Mountain Reservoir

John Williams Grand Lake CO Mt Baldy In RMNP

John Williams Grand Lake Co Aspen area.

John Williams Grand Lake co

John Williams Grand Lake co

John Williams Grand Lake Co

John Williams Grand Lake CO

John Williams Grand Lake Co

by Dan Lockhart (303) 437-3825. I shot this yesterday near Almont, Colorado.

The sun was beginning to set and the light was just barely catching the tree tops on the ridgeline. This is right across the road from our neighborhood in Crested Butte South. - by Dan Lockhart

Tom Nehls Photo taken above Bear Lake in Rocky Mountain National Park

Chance Chenoweth, Maroon Bells, took a Colorado Adventure Honeymoon that included Hanging Lake, Crystal Mill, and Maroon Bells!

Chance Chenoweth, Maroon Bells, took a Colorado Adventure Honeymoon that included Hanging Lake, Crystal Mill, and Maroon Bells!

Chance Chenoweth, Maroon Bells, took a Colorado Adventure Honeymoon that included Hanging Lake, Crystal Mill, and Maroon Bells!

Chance Chenoweth, Maroon Bells, took a Colorado Adventure Honeymoon that included Hanging Lake, Crystal Mill, and Maroon Bells!

Chance Chenoweth, Maroon Bells, took a Colorado Adventure Honeymoon that included Hanging Lake, Crystal Mill, and Maroon Bells!

Chance Chenoweth, Maroon Bells, took a Colorado Adventure Honeymoon that included Hanging Lake, Crystal Mill, and Maroon Bells!

Chance Chenoweth, Maroon Bells, took a Colorado Adventure Honeymoon that included Hanging Lake, Crystal Mill, and Maroon Bells!

Chance Chenoweth, Maroon Bells, took a Colorado Adventure Honeymoon that included Hanging Lake, Crystal Mill, and Maroon Bells!

Domingo Chang, Fall Colors along US550 between Silverton and Ouray.

Domingo Chang, Fall Colors along US550 between Silverton and Ouray.

Domingo Chang, Fall Colors along US550 between Silverton and Ouray.

Domingo Chang, Fall Colors along US550 between Silverton and Ouray.

Domingo Chang, Fall Colors along US550 between Silverton and Ouray.

David Groves, Breckenridge

Don Lightbody Blue Lake and Mt. Toll. Indian Peaks Wilderness. 25 second exposure with storm coming over the ridge.

Jennifer Piotrowski Rustic Station in Bailey, CO

Kristi Freeman Wellington lake area leaves changing

Brainard Lake in 2017 (Credit: Harold Williams)

Julie Kerr Brighton, CO Rainbows over the farm

Julie Kerr Brighton, CO farm rainbow

Lisa Scammell Golden, Co Photo was taken last year on a perfect fall day! Great shot of Coors as well!

Hallett Peak plays in the early September morning clouds above Bear Lake in Rocky Mountain National Park. Kathryn Hill Photography ascentrei@gmail.com

The September morning clouds captured in a 10 exposure, in camera photograph to show their movement. Bear Lake, Rocky Mountain National Park, with Hallett Peak rising above to 12,720'. Kathryn Hill Photography ascentrei@gmail.com

Autumn colors reflect in Rocky Mountain National Park's Bear Lake, 9,475'. Kathryn Hill Photography ascentrei@gmail.com

Joseph Rosa , Evergreen Colo River bed with great color

Ineke Boyce, colorful Aspens along Hwy 550 between Coal Bank pass and Molas pass south of Silverton, CO.

Suzanne Holliday Denver sunseri

Kim Grossardt took this picture at Deer Lakes near Lake City Colorado on Friday September 15. It snowed the night before and the contrast of the white and oranges and yellows were breathtaking.

Diane Delva Photo taken in morning at Lake Granby as the full moon was setting.

Name - Will Shieh Location - Calhan Colorado Description - The Paint Mines are geological formations near Calhan, Colorado. The park includes about four miles of trails and many natural geology wonders.

Name - Will Shieh Location - Aspen, Colorado Description - Beautiful Maroon Bells covered in snow after a winter storm in early October.

Hello, my name is Stacey Frank, this photo was taken while walking my dog on my lake at Hidden Lake in Westminster CO. This is one of my favorite sunrise photos and I have many! The purple is stunning, if I do say so myself! 😀

By Mark Baker. Location Green Mountain, Lakewood CO. Looking east at sunrise today (Wednesday) Denver is choking in smoke from the Montana fires.

This was taken at the entrance to Placer Valley, on the south side of Hoosier Pass, near Alma, CO. The road leads down to Montgomery Reservoir. Steve Collins 719-836-3745

Angela O'Donnell, sunset from ontop of horsetooth mountain in Foet Collins.

Crystal Welchmn. Kendrick Lake Park. The sunset as seen while walking around the lake.

Bob Ayotte Johnstown, Co Sunset

Greg Tokarski, South East Fort Collins

Greg Tokarski, DJI drone, Lindenmeier Lake, Fort Collins, CO

Kathleen Garbars, Maroon Bells

Greg Tokarski, Fort Collins, DJI Phantom 3 Pro

Greg Tokarski, Fort Collins, DJI Phantom 3Pro

Kristi Barker, Lake Isabelle. Summer hike.

Greg Tokarski, Lindenmeier Lake, fort Collins, CO

Greg Tokarski, DJI drone, SE Fort Collins, CO

Mark Englert, Thornton, beautiful rays just before sunset.

Mark Englert, Thornton, Sunrise from Hunters Glen Park

Lisa George - Mt. Jasper (left) & Mt. Neva (right) with Lake Dorothy below Mt. Neva......Indian Peaks Wilderness Area

Lisa George -- taken from Mt. Evans.....with mama & baby mountain goats, above Abyss Lake.

Viktoriia Nadtochyi, buffalo herd near Genessee Park in May 2016

Viktoriia Nadtochyi, Rocky Mountain National Park, September 2016

Philip Marks sunrise at Lake Arbor

Lisa George -- Lake Isabelle, Indian Peaks Wilderness Area

We live in Denver North/ South Thornton and our apartment balcony directly overlooks the I-25 in between Federal Heights and Thornton Parkway. It gives us great photo opportunities 😀 Andrea Olivarez and Josh Tobias

Christopher Bedford, Echo Lake Park

Christopher Bedford, sunrise from Mt. Galbraith

Atop Rollins pass

Janice Packard, taken at Taylor Park Reservoir while fishing with friends

Francisca Moreno- 104th and Steele - An evening in Colorado

This was taken in the Flattop Wilderness John William Grand Lake

Joanne Yantz, Evergreen Colorado, the Noble Meadow Trail. This is a beautiful hike here in Evergreen Colorado. The hike is located near the Elk Meadow Park.

April Lambert Wild Flowers on Blue Lakes near Ouray in July 2017

Haley Dever. August 25th morning and afternoon in Dillon Colorado Silver Dollar Lake and Trail.

A picture of just one of my sunflowers in my garden. Janice Packard

April Lambert Mayflower Gulch Hike, August 25 2017

This was taken in January coming home to Denver from Berthoud. Jan Petz, Denver

Dena Townsend, Path in Highlands Ranch Co. Right in front of my House.

Alyson Walker Denver Co

Cynthia Moldenhauer, photo was taken when walking my dog in open space behind the middle school in New Castle.

Kathryn Davies, At Bear Lake in Rocky Mountain National Park

Tanya Escobedo 56th near DIA A sea of yellow sunflowers with the Rocky Mountains in the background.

There's something else in the sky

There's something else in the sky

There's something else in the sky

Juan Bernal, Taken from 1600 Downing

This was taken on August 5th up on the Grand Mesa in Grand Junction. Taken by Alex Morris from Parachute.

Marnie Baesler. Lost Lake located in Indian Peaks Wilderness near Nederland. Short 1.8 mile hike with 800 feet elevation gain.

Monique Mooney, Rocky Mountain National Park

Sun flowers at sunset near DIA, August 21st 2014. Sun flowers are at their best in late August. David Mayhew, storm chaser and skyscape photographer based in Fort Collins.

Holli Wigginton, Mead Colorado

Holli Wigginton, Mead Colorado

Holli Wigginton, Mead Colorado

A wave cloud (a Tomer favorite!) over the front range just north of Denver. February 10th, 2017. David Mayhew, storm chase and skyscape photographer based in Fort Collins.

Morning sunrise lights up downtown Denver and gives a purple hue to the Rocky Mountains as low cloud blocks the direct rays on the mountains but allows light to hit the city skyline. Feb 10th, 2017. David Mayhew, storm chase and skyscape photographer based in Fort Collins.

From our backyard in Mead Colorado. Lorraine Tarver

Thunderbirds over the Methodist Church steeple in Berthoud, Colorado. Their mission today was a flyover to recognize medical workers who are out there risking their lives for the rest of us. Thank god for these heroes including my niece, sister, daughter, and daughter-in-law! I think about you all every day!

Jamie Rogers, DIA sunflower fields, different perspective of the beautiful sunflower fileds

Jamie Rogers, sunset at sunflower fields near DIA

A picture of the sun through the Cameron Peak Fire smoke, photo courtesy of Samantha Koonce, Timnath CO.

Denise Boggs Aurora, Co

Alex Guereca from Lafayette, Crazy cloud of smoke creeping up on us

Alex Guereca from Lafayette, Crazy cloud of smoke creeping up on us

Alex Guereca from Lafayette, Crazy cloud of smoke creeping up on us

Alex Guereca from Lafayette, Crazy cloud of smoke creeping up on us

Alex Guereca from Lafayette, Crazy cloud of smoke creeping up on us

Alex Guereca from Lafayette, Crazy cloud of smoke creeping up on us

Alex Guereca from Lafayette, Crazy cloud of smoke creeping up on us

Alex Guereca from Lafayette, Crazy cloud of smoke creeping up on us

Natasha LaTulip, Loveland, Colorado, east Eisenhower/287/ Lake Loveland

Sherriff "Chopper" is back in town!

Linda Nies. Taken at Barr lake state park of great horned owl

Jamie Rogers (@captaincoloradophotography), aerial views of the holiday lights around Union Station.

Chuck Webster our house in Historic Central City Colorado Christmas 2020

Sunset over Olde Town Arvada, photo byJamie Rogers (@captaincoloradophotography)