This is an archived article and the information in the article may be outdated. Please look at the time stamp on the story to see when it was last updated.
DENVER — Shortly before 7 p.m. Tuesday, the wind over Berthoud Pass topped 101 mph.
A high wind warning is in place for sections of the mountains through 10 a.m. Wednesday.
The wind was so strong in Georgetown that it blew over a semitruck that was traveling westbound.
CLOSED #I70West MM 228 Georgetown b/c rolled over semi;Traffic getting by in chain up area;Expect delays

— CDOT (@ColoradoDOT) January 31, 2018
The semi remained on its side past 9 p.m. Traffic was able to safely use the chain-up lanes to get around it and emergency crews for a minimal travel impact.
However, light high-profile vehicles are not allowed on the higher sections of I-70, Highway 40 and U.S. 6.
There were strong winds in the mountains on Tuesday night.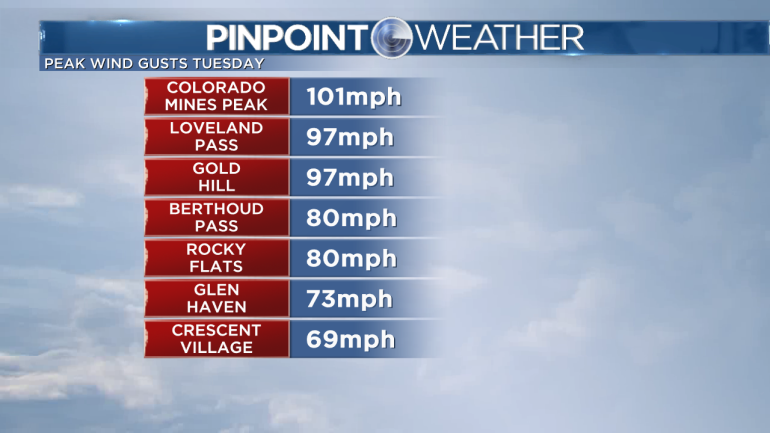 The wind in the metro area had been strongest near Boulder throughout the evening, and the wind will continue overnight through Wednesday.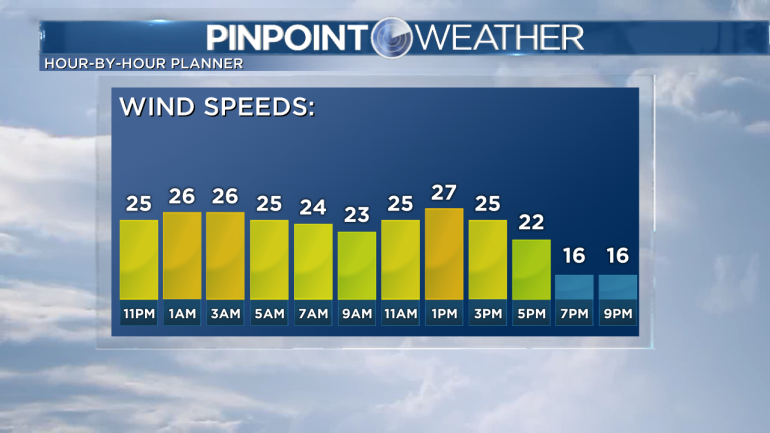 The wind will be changing directions on Wednesday afternoon, ushering in the colder change and the chance of freezing drizzle and snow by late Wednesday through Thursday morning.