This is an archived article and the information in the article may be outdated. Please look at the time stamp on the story to see when it was last updated.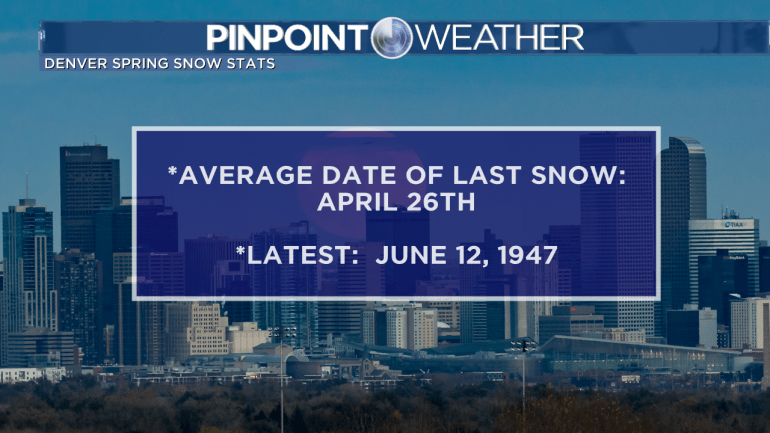 DENVER — Snow was hard to come by this winter in Denver. Only 19.4 inches has fallen at Denver International Airport, 34 percent of normal.
And so far, it's been a warm, dry spring. So are we done with snow for this season? The records show snow is still likely. There has been snow in May in six of the past 10 years.
The dates of the last measurable snow for the past 10 years:
April 30, 2016
May 10, 2015
May 12, 2014
May 2, 2013
April 3, 2012
May 11, 2011
May 12, 2010
April 27, 2009
May 14, 2008
April 14, 2007
The average date of last snowfall is April 26. The latest snowfall on record is June 12, 1947.
As for this season, another 1-2 inches could fall in Denver and Fort Collins, and that's about it.
The mountains, foothills and Palmer Divide are not done. Heavy snow accumulations are still possible there through May.