This is an archived article and the information in the article may be outdated. Please look at the time stamp on the story to see when it was last updated.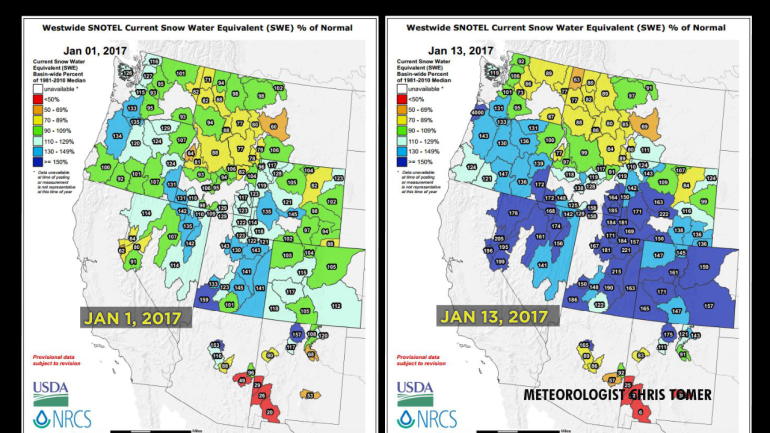 DENVER — The Pineapple Express delivered. In the first two weeks of January, the average snowpack grew significantly in California, Oregon, Nevada, Utah, Wyoming and Colorado.
In Colorado, the average statewide snowpack jumped about 50 percent between Jan. 1 and Friday.
The South Platte River Basin, which serves water to Denver and the Front Range, grew 54 percent.
That ties for the largest increase in Colorado, with the Gunnison River Basin.
The Colorado River Basin, which includes the Interstate 70 corridor ski areas, grew 46 percent.
In California, the Lake Tahoe/Carson River Basin effectively doubled its snowpack, growing by a whopping 134 percent in two weeks.