This is an archived article and the information in the article may be outdated. Please look at the time stamp on the story to see when it was last updated.
DENVER — The Pinpoint Weather team's latest forecast is calling for snow across the metro area, foothills and mountains this weekend. But things still have time to change before the snow arrives.
When looking at the maps, keep in mind there is the potential for some snow melting and compacting. So the amount on the ground might be lower than what falls over the course of the weekend.
These maps show totals through 7 a.m. Monday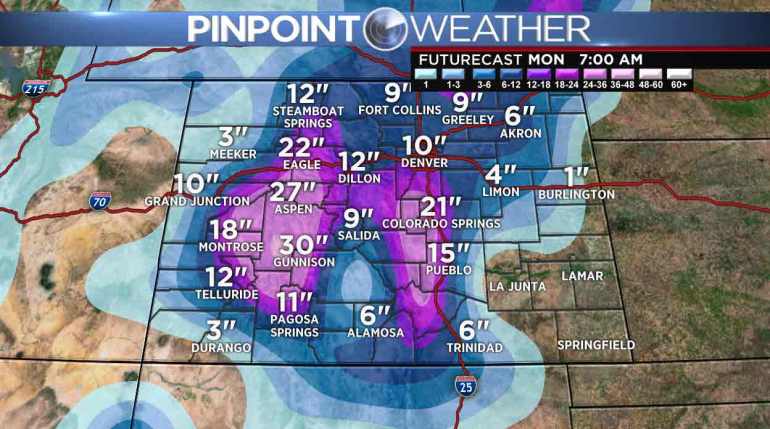 Storm Resources
Pinpoint Weather App: iPhone / Android
Full forecast
Closures and delays
Traffic conditions
Watches and warnings
Interactive radar
CDOT snowplow locator
Denver International Airport arrivals and departures