This is an archived article and the information in the article may be outdated. Please look at the time stamp on the story to see when it was last updated.
DENVER -- There will be a couple passing weather systems to create some temperature swings in the Denver metro area, and outside of Saturday, there doesn't appear to be much chance of moisture with either.
The first system will swing through within hours and will make Friday cooler, with temperatures in the the 60s for Denver.
The system has started to increase winds that will stay gusty overnight and through Friday.
A second system will move through Saturday through early Sunday. With it, there is a slight chance for some raindrops or snowflakes.
The chance is higher in the northern mountains and north into Wyoming. Regardless of the wet stuff, temperatures will be chilly Saturday evening for the Colorado State game in Fort Collins.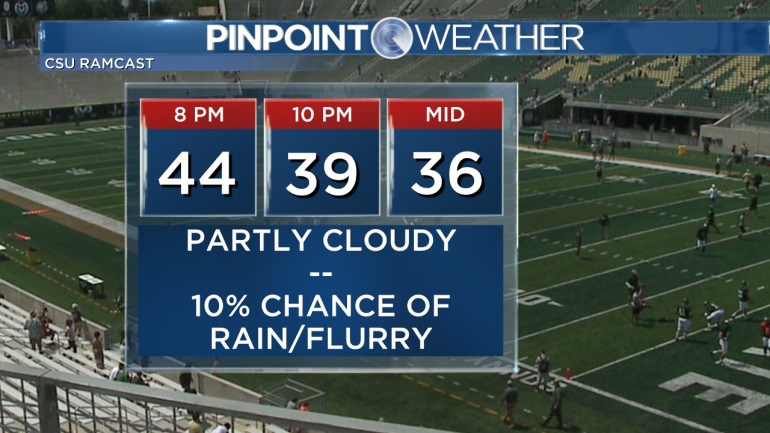 The chance of rain and snow is very low for the Front Range and only a slight chance of either for the peaks around Rocky Mountain National Park and along Interstate 80 through Wyoming.
So travel impacts of slick roads, as of this moment, appear low for the weekend.
Sunday begins warm and calm, then calmly warm days are back for early next week. Good timing for the Broncos game on Sunday night.
Here's how it boils down for Denver and the mountains: