This is an archived article and the information in the article may be outdated. Please look at the time stamp on the story to see when it was last updated.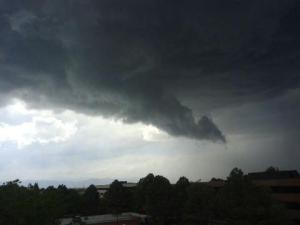 DENVER — The National Weather Service issued a Tornado Warning for western Arapahoe County Tuesday afternoon as thunderstorms moved across the metro area bringing hail and rain.
The Warning expired at 4:30 p.m. A wall cloud formed over southeast Aurora and was visible for about 30 minutes, but no tornado appeared to touch the ground. There were numerous reports of funnel clouds from the storm.
No damage was reported.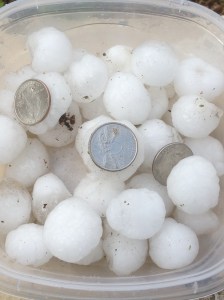 A series of thunderstorms moved through the metro area dropping quarter-size hail on many areas.  The hail was so thick it looked like a covering of snow.
There is also a Severe Thunderstorm Watch for most of the metro area until 9 p.m.
DIA said they were experiencing 30- to 40-minute delays because of the storm. Lightning in the area also forced ramp workers to move indoors.
We found at least 12 flights had been diverted to Colorado Springs to avoid the storm.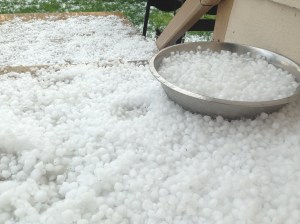 The airport recommended travelers check with their airlines.
Tuesday's storms were the first in what is expected to be a 4-day stretch of severe weather for the Front Range and eastern Colorado.