This is an archived article and the information in the article may be outdated. Please look at the time stamp on the story to see when it was last updated.
BERTHOUD PASS, Colo. — Hurricane-force wind gusts ranging from 67 mph to 104 mph battered Berthoud Pass on Thursday night into Friday morning.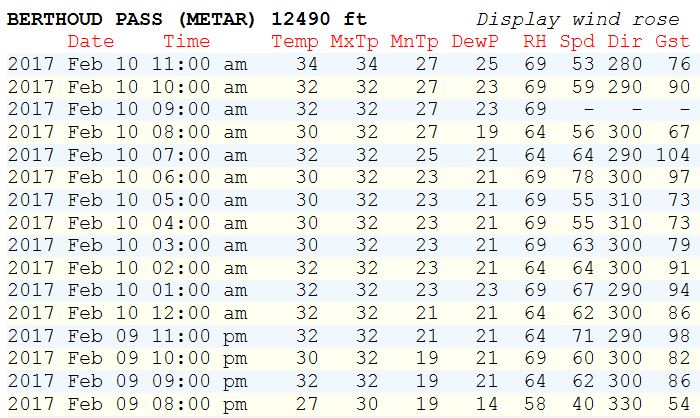 The Berthoud Pass METAR weather observation hourly report shows the wind speeds and gusts.
At 6 a.m., the sustained wind speed was 78 mph and the gusts were 97 mph. To be officially classified as a hurricane, there must be sustained wind speeds of 74 mph or greater.
The top wind gust of 104 mph was clocked at 7 a.m.