This is an archived article and the information in the article may be outdated. Please look at the time stamp on the story to see when it was last updated.
DURANGO, Colo. — Hesperus Ski Area was forced to close because of a lack of snowfall. And many other areas in southwest Colorado are struggling with low snowpack.
The lowest snowpack in the state is in the southwest corner, at only 52 percent of average as of Tuesday.
Statewide, snowpack is below average and dropping. In 2015, there was a similar plateau and then drop in snowpack this time of year, so this isn't necessarily considered rare.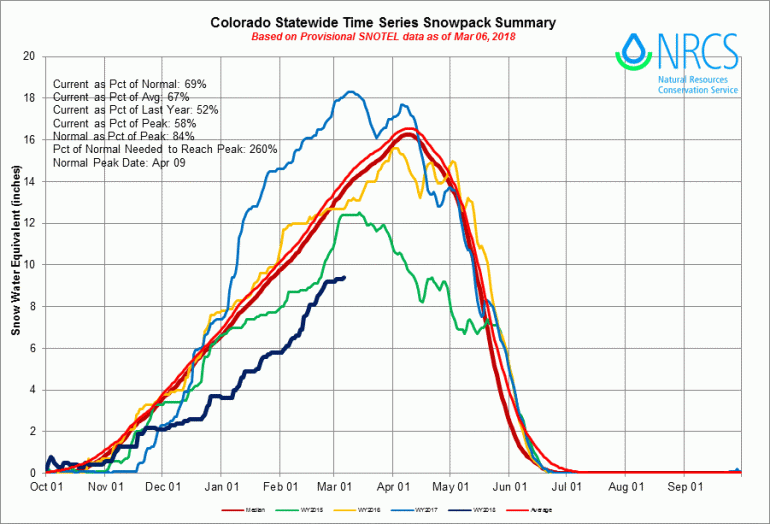 In Denver, this is the second-least snowy season to date for Stapleton since the late 1940s.
Drought levels are increasing and there is very little moisture coming into the state through the next 10 days.
Temperatures will likely remain much warmer than average during that span.
The next best chance for rain and snow is Saturday, but the outlook for March is not indicating much of a deviation from the warm and dry weather until perhaps late in the month.
Connect with Meteorologist Matt Makens on Facebook, Twitter, Instagram.