This is an archived article and the information in the article may be outdated. Please look at the time stamp on the story to see when it was last updated.
DENVER — If you lived in Colorado during October 1997 then you probably remember one of the worst and deadliest blizzards to hit Colorado.
The storm hit on Oct. 24 and continued to pound the Front Range and eastern plains with several inches of snow through Oct. 25.
Snowfall totals across the Denver metro area ranged from 14-31 inches with the heaviest snowfall occurring in the foothills where 2-4 feet of snow fell over two days.
The storm produced 40-60 mph winds causing zero visibility as several major highways across the state shut down because of the strong wind and large drifts.
The snow left thousands of people without power or heat and hundreds of vehicles were stuck and stranded on Interstate 25, according to the LA Times.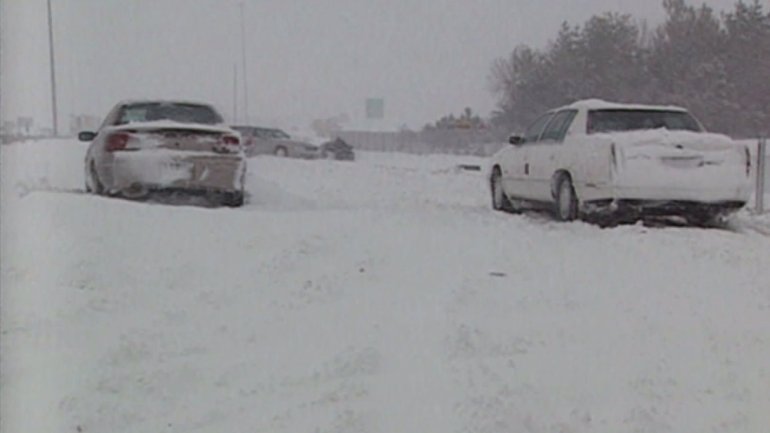 "I rescued at least 35 vehicles in just two hours," Officer Walter Greene told the LA Times at the time. "But heck, we were due a bad autumn storm. We haven't had one in at least 10 years."
Denver International Airport was impacted by the storm as people were trapped on Pena Boulevard, which blocked snowplows or other vehicles from entering or leaving the airport.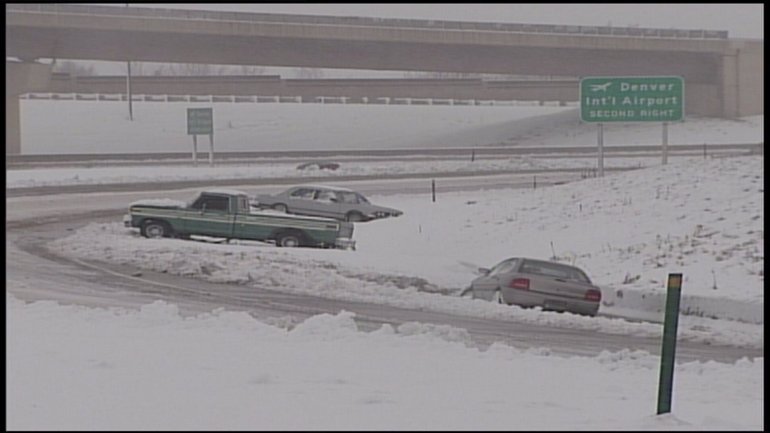 Authorities said at the time that some people were trapped in their cars at the airport for nearly 11 hours with others stranded inside the airport.
It wasn't just the snow – the cold was a factor too.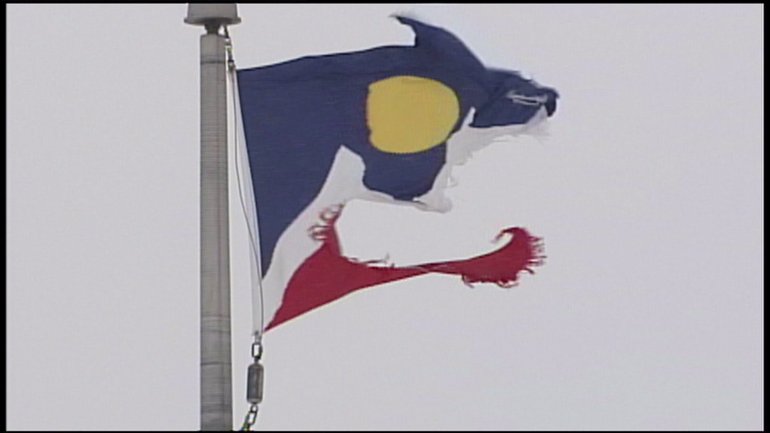 Wind chills during the storm ranged from -25 to -40 degrees.
At least four people died in Colorado as a result of the storm.
Check out more photos from the storm in our photo gallery below.
An October 1997 blizzard brought 14-30 inches to the Denver metro area. (Photo: KDVR/KWGN)

An October 1997 blizzard brought 14-30 inches to the Denver metro area. (Photo: KDVR/KWGN)

An October 1997 blizzard brought 14-30 inches to the Denver metro area. (Photo: KDVR/KWGN)

An October 1997 blizzard brought 14-30 inches to the Denver metro area. (Photo: KDVR/KWGN)

An October 1997 blizzard brought 14-30 inches to the Denver metro area. (Photo: KDVR/KWGN)

An October 1997 blizzard brought 14-30 inches to the Denver metro area. (Photo: KDVR/KWGN)

An October 1997 blizzard brought 14-30 inches to the Denver metro area. (Photo: KDVR/KWGN)

An October 1997 blizzard brought 14-30 inches to the Denver metro area. (Photo: KDVR/KWGN)

An October 1997 blizzard brought 14-30 inches to the Denver metro area. (Photo: KDVR/KWGN)

An October 1997 blizzard brought 14-30 inches to the Denver metro area. (Photo: KDVR/KWGN)

An October 1997 blizzard brought 14-30 inches to the Denver metro area. (Photo: KDVR/KWGN)