This is an archived article and the information in the article may be outdated. Please look at the time stamp on the story to see when it was last updated.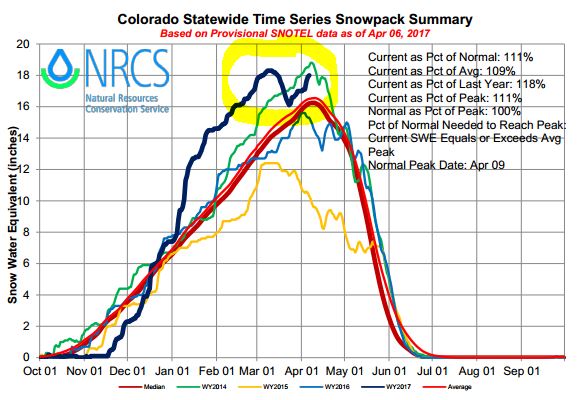 DENVER — The statewide snowpack first peaked in early March, and now, thanks to a series of four snowy storm systems, it is peaking again.
The early March peak occurred about one month earlier than normal. Most basins normally peak around April 9.
Overall, the statewide snowpack is sitting at 111 percent of normal. That means there's a lot of snow remaining and plenty of water contained in that snow.
Great news for the water supply, reservoirs and recreation.
Looking ahead at the next 30 days, it appears the overall weather pattern in Colorado will be drier and warmer than normal contributing to the spring melt.