This is an archived article and the information in the article may be outdated. Please look at the time stamp on the story to see when it was last updated.
PARKER, Colo. — Drivers were forced to pull over and residents south of Parker were whipping out their phones to shoot video of the impressive hailstorm that pounded the Pinery on Monday afternoon.
Viewers flooded the FOX31 newsroom inbox with pictures and video of the size able hail that pelted cars and quickly piled up on roads and in yards.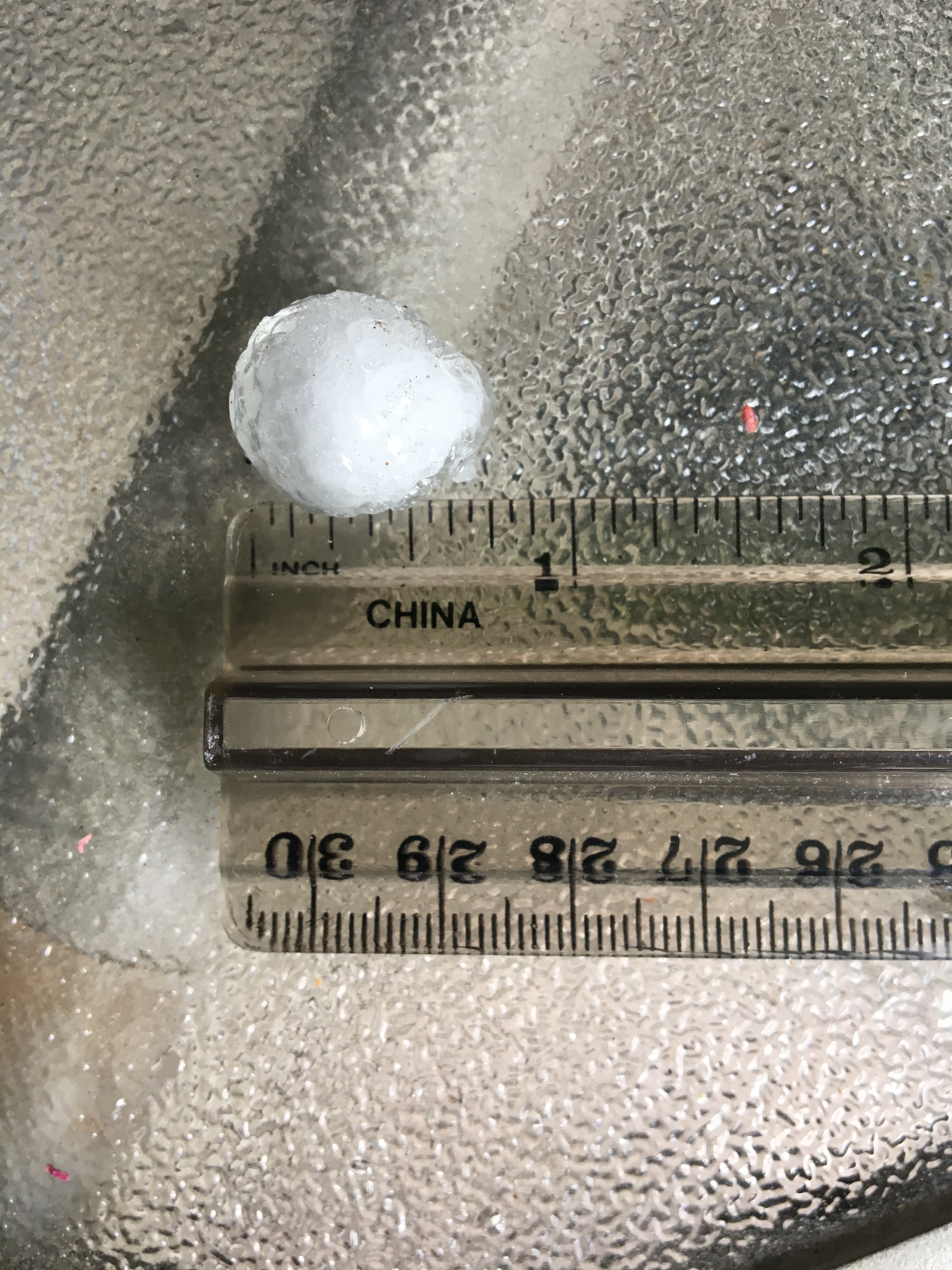 The hail accumulated to the point that snowplows were dispatched to clear high traffic areas.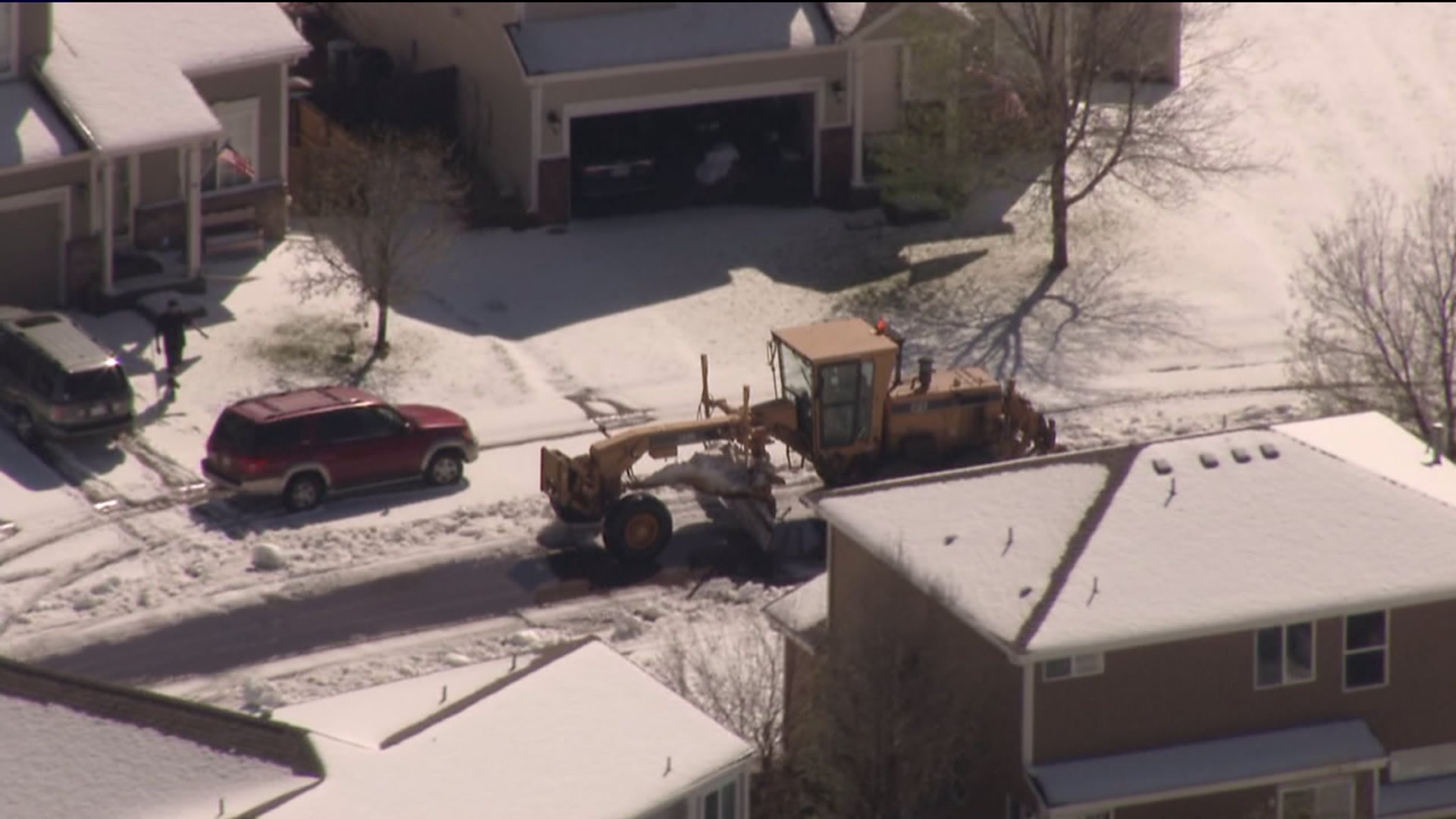 It looked a lot like snow but it was more than three inches of hail that was reported at the Pinery.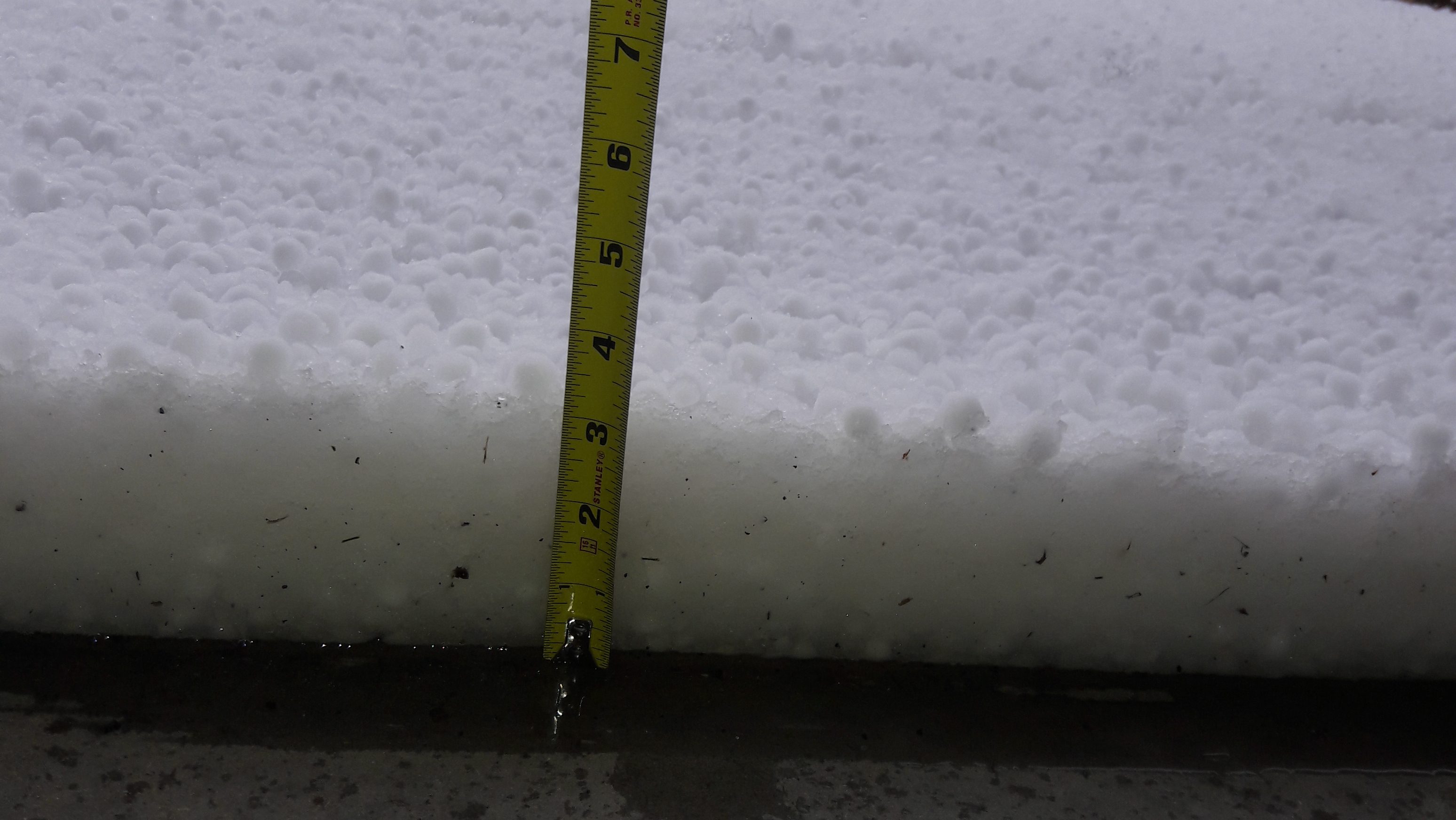 SkyFOX captured a man shoveling the results of Colorado's wild weather from his driveway once the storm had passed.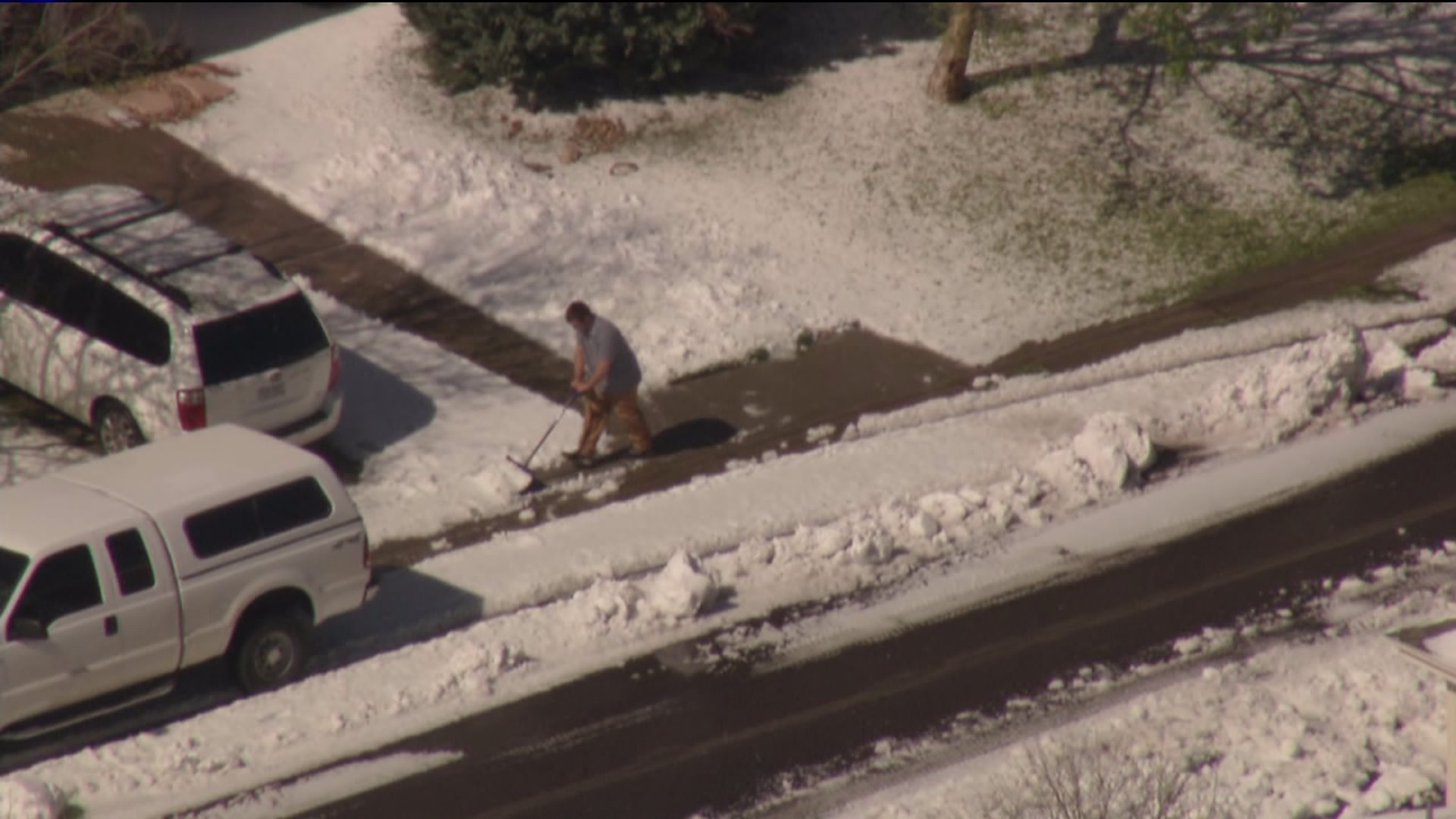 Pinpoint Weather meteorologist Dave Fraser said that showers and thunderstorms will stick around Monday evening from metro Denver to the eastern plains.
The hail wasn't big enough to do damage to houses and cars, but it destroyed trees, plants and gardens.
"I got leaves all over the place," said Cheryl McKean, who couldn't believe the hail. "Yeah, it's going to take a while to clean this mess up."
The newly budded leaves on the trees in her front yard were on the ground and plastered to the side of her house Monday afternoon.
"It ruined all of our trees, all of our bushes, it's gone," McKean told FOX31. "I cant imagine it'll ever look good again."
Across the street from her house, Jim Cramer and his son were using steel snow shovels to scrape the hail from the driveway.
"I've never seen anything remotely like this and I've lived here for about 20 years," Cramer said.
The biggest threat for severe storms will be hail, lightning, wind and brief heavy rain.