This is an archived article and the information in the article may be outdated. Please look at the time stamp on the story to see when it was last updated.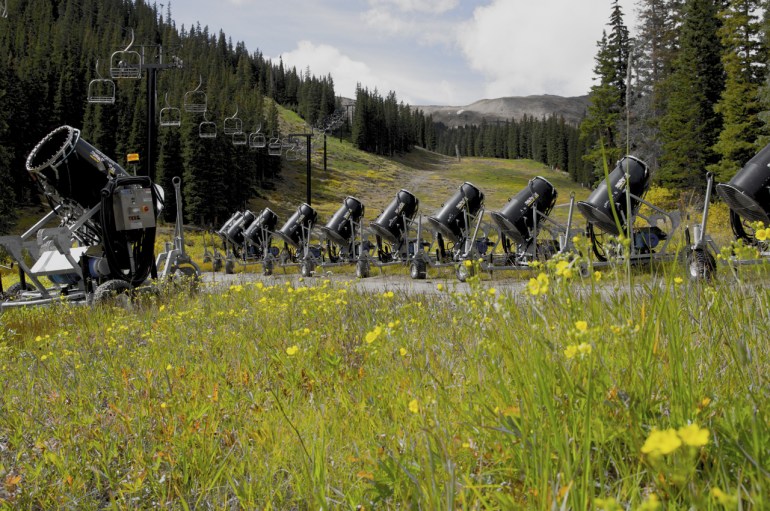 CLEAR CREEK COUNTY, Colo. — Maintenance teams at Loveland Ski Area are busy preparing for the upcoming ski season.
The snow guns are lined up and the experts hope they can start making snow by October 1. If you look at the Loveland website, crews hope to fire up the snow guns Saturday.
Loveland hopes to open to skiers sometime in mid-October.