This is an archived article and the information in the article may be outdated. Please look at the time stamp on the story to see when it was last updated.
DENVER — El Niño has grown in recent months. It is now stronger than the 1997 El Niño, the most recent "super El Niño." Here's how the storms will impact Colorado.
What is El Niño?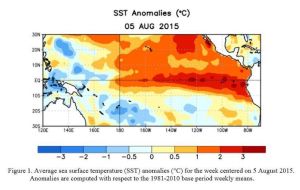 Ocean water in the south Pacific Ocean is more than 3 degrees Celsius warmer than normal. That warmer water tends to affect the position of the jet stream (storm track) heading into fall, winter and sometimes spring.
The bottom line: The storm track will split and deliver heavier than normal precipitation to parts of California, the desert Southwest and the Gulf Coast.
But keep in mind the wet affects of El Niño are not instantaneous. We'll have to wait until fall for it to fully kick in.
For skiers, it means a reversal from last season in California when some resorts saw less than 100 inches of snowfall. I think the Lake Tahoe region will finally reach normal snowfall this season. Kirkwood and Mammoth should get 100 percent to 140 percent of normal.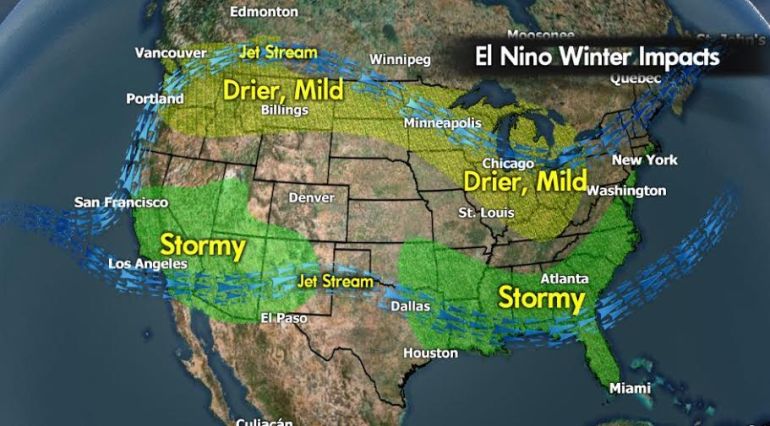 Colorado is an interesting case study. I think Wolf Creek will be the king this season with 140 percent of normal snowfall. Telluride, Durango and Silverton are in good position and should end up with 100 percent to 120 percent of normal snowfall.
The central mountains will end up near 100 percent. The northern mountains might end up slightly below normal but should still have a good season.
As for the Front Range and Denver, when you look back at history, most of the big upslope snowstorms have occurred during El Niño years. My feeling is that we'll end up with normal snowfall, and, yes, the possibility of one or two larger upslope snowstorms is there.
Southern Utah should do well with 100 percent to 120 percent of normal snowfall. Brian Head is in good position. The Wasatch will end up close to 100 percent.