This is an archived article and the information in the article may be outdated. Please look at the time stamp on the story to see when it was last updated.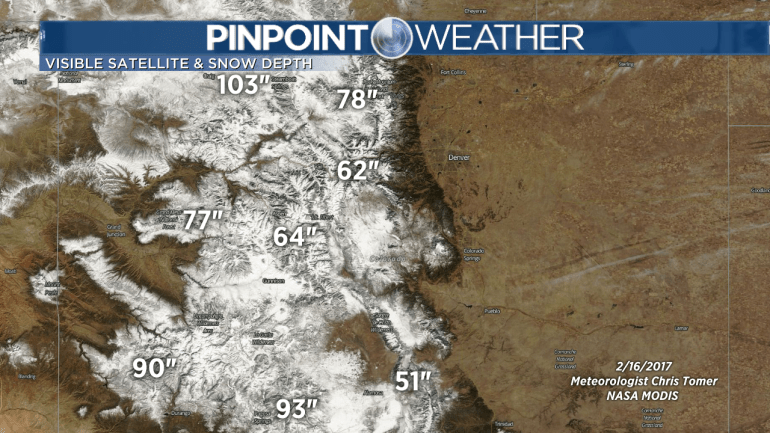 DENVER — Skies are crystal clear to allow for a stunning view from space. And Colorado shines with snow-covered mountains.
The image from the NASA MODIS satellite took in the visible spectrum — exactly what you see would see with the naked eye.
The snow depth numbers are in inches and taken from various SNOTEL sites across Colorado.