This is an archived article and the information in the article may be outdated. Please look at the time stamp on the story to see when it was last updated.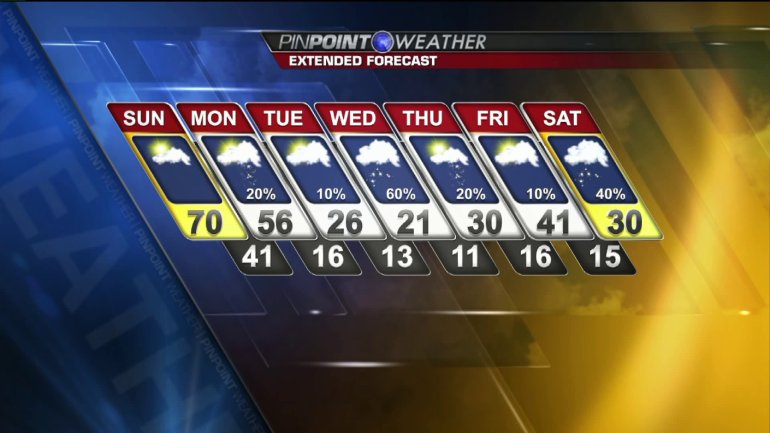 DENVER — Enjoy this weekend while you can. Winter is coming.
Highs for Saturday and Sunday will be in the 60s and 70s with mostly clear skies.
That all changes on Monday as cold weather moves south from Canada and into the Front Range.
A few light rain showers Monday night will quickly turn to light snow as the bitter cold air pours in from the north.
At this time we are not anticipating accumulating snow for the metro, but even a light coating on area roads combined with temps in the teens and 20s will cause area roads to become slick. So, plan on some extra time to get to work on Tuesday morning.
Temperatures will be the big story next week with highs each day Tuesday through Thursday only in the 20s and 30s.
LINK: Futurecast images
Overnight lows will drop into the teens, making for slick driving.
Each day there will some light snow or flurries, but nothing significant.