This is an archived article and the information in the article may be outdated. Please look at the time stamp on the story to see when it was last updated.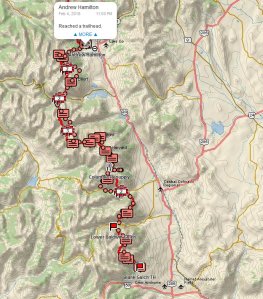 DENVER — Andrew Hamilton is now the first known person to complete the Nolans 14 course in calendar winter.
He affectionately refers to this project as "Snolans."
"I think what will always stand out to me about this trip was the relentless nature of the wind," Hamilton said.
Wind gusts ranged from 30-65 mph for 5 1/2 days.
The course consists of 14 peaks over 14,000 feet in the Sawatch Mountain Range covering roughly 100 miles between Salida and Leadville.
It requires about 90,000 feet of vertical climbing.
Hamilton started winter Nolans on Jan. 30 at 3:23 a.m. at the Blank Gulch Trailhead for Mount Shavano, and he finished on Sunday at 11:50 p.m. at the Leadville Fish Hatchery below Mount Massive.
Hamilton completed Snolans mostly solo but was supported along the way by Andrea Sansone.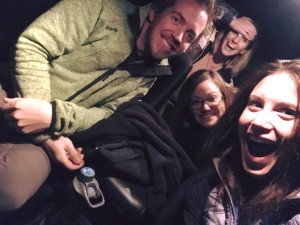 Sansone spent hours waiting and watching.
"Sometimes checking the tracker itself gives me a heart attack, or when he starts off his messages to me with 'Andrea help!!!'" Sansone said. "Not cool Andrew when you just need me to buy some headphones for you.  So I watch, and follow and support, because there is no where else I'd rather be than here."

"In one spot on Princeton the wind literally blew my legs out from underneath me so I fell on my bottom," Hamilton said.
A strong jet stream sat over Colorado for the entire week. Hamilton posted on his Instagram page while on a windy Mount Columbia, the halfway point of the project.
"Another thing that was annoying was the deep powder despite it being such a low snow year. I would escape from the wind into the trees, just to suffer wallowing through the deep powder on the snowshoes," Hamilton said.
"I have now completed Nolans in three seasons, so I just need to a spring Nolans to finish it up."
"And I'm so proud of you Andrew for all you have accomplished and all of your determination and focus and drive, and I'm here to offer all the support any one person can possibly give, as you are always reciprocating 110 percent back to me," Sansone said.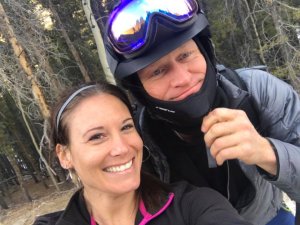 Why does he do it?
"I love the feeling of leaving the world behind just to focus on one goal, completing the mountains, and trying to survive it," Hamilton said.
"When the trip is over you seem to have a better understanding of what is really important in life like embracing those that care about you, and you appreciate the small things like the taste of just about any warm food."
Hamilton holds a number of speed climbing accolades in Colorado.
In late summer 2015, Hamilton set a fastest known time going south to north in 53 hours, 39 minutes.
Last summer, Hamilton completed "Holy Nolans" in 71 hours, 27 minutes, starting on Mount of the Holy Cross and finishing on Mount Shavano.
In summer 2015, Hamilton set the fastest known time climbing all 58 Colorado 14ers in nine days, 21 hours, 51 minutes.