This is an archived article and the information in the article may be outdated. Please look at the time stamp on the story to see when it was last updated.
DENVER — If you've spent much time in Colorado this month, then you know how warm and dry it's been.  October is currently tied for the fifth-warmest on record. Weather records go back to 1873.
Highs will be in the 70s and even 80s through Halloween, and that will secure the position in the top-five warmest October's on record.
October 2016 could move up to No. 4. If the current dome of high pressure strengthens, then the weekend temperatures could be even warmer.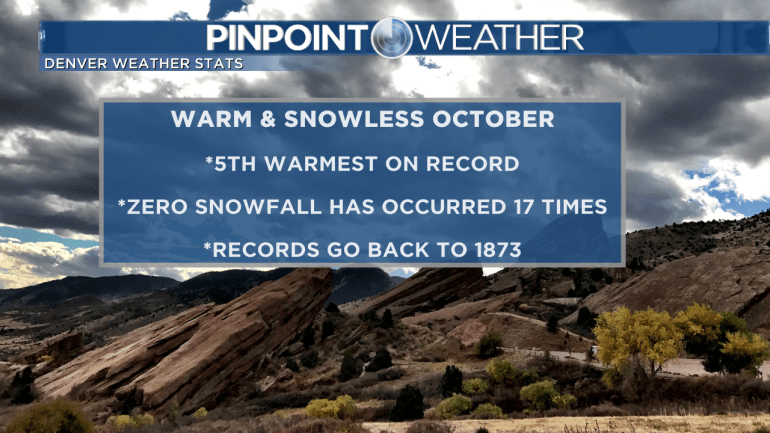 October also has been snowless.  Zero snow has fallen this month at Denver International Airport, where the official weather observations are made and kept.  Historical weather records show 17 previous snow-free Octobers.
The average date of the first snowfall in Denver is Oct. 18. The latest first snow was Nov. 21, 1934.
When will we see snowfall in Denver?  It might not happen for another two weeks.