This is an archived article and the information in the article may be outdated. Please look at the time stamp on the story to see when it was last updated.
DENVER — The storm hitting Colorado on Tuesday and Wednesday is different than last week's blizzard. Here are three reasons why.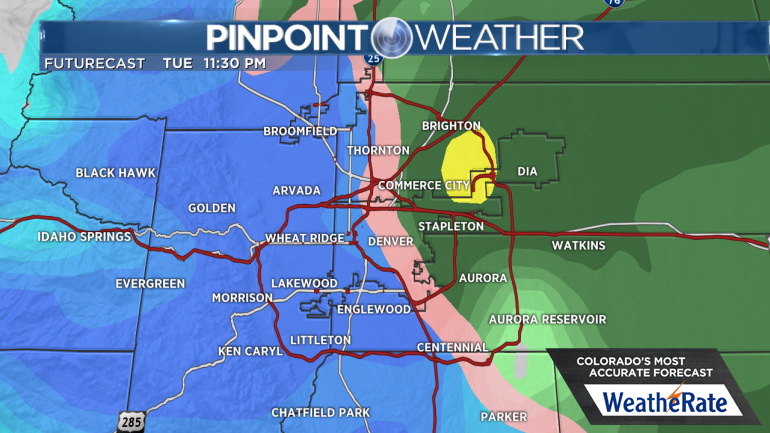 Less wind
Last week's blizzard south of the Denver metro area had sustained winds of 30-60 mph. This storm will have winds of 15-35 mph.
More rain
Last week's storm delivered about one-half inch of rain accumulation to Denver. This storm could have up to 1.50 inches of rain accumulation.
More snow
Last week's storm delivered a focused 6-12 inches of snow to the Palmer Divide. This storm will be more widespread, with 4-12 inches of snow accumulation along the Palmer Divide and the foothills.
A couple of small pockets in the foothills could get 12-16 inches of snow.
After the storm
The rain and snow gradually end around lunchtime on Wednesday. There will be a dry break on Thursday before a second storm system arrives Friday and Saturday with another round of rain and snow.