This is an archived article and the information in the article may be outdated. Please look at the time stamp on the story to see when it was last updated.
DENVER — Soccer bars. Football pubs. World Cup destinations a mile away.
There are plenty of soccer bars the world over that will be tuning in to the biggest event in the sport on Thursday when the World Cup gets underway from Brazil. And it will be no different in Denver.
But this event is about much more than soccer. It's a cultural experience shared across the globe. So where can fans of every particular nation find safe havens in the Mile High City?
As it turns out, there are plenty of places all over Denver that cater to supporters of most of the 32 countries participating in this year's tournament.
We set out to find those restaurants and bars. They're detailed in the list below.
RELATED: TV schedule print out of all World Cup matches in Mountain Time
[protected-iframe id="bcbc11abb9d5b3872365b65cd86962c9-29290497-41735740″ info="https://www.google.com/fusiontables/embedviz?q=select+col2+from+1lFqHPYzlbc_Y9VVI9LeSai7BeVi2fH9lPOoOU6P_&viz=MAP&h=false&lat=39.78718411609729&lng=-105.07003359999999&t=1&z=10&l=col2&y=2&tmplt=2&hml=ONE_COL_LAT_LNG" width="770″ height="500″ scrolling="no"]
Country: Chile
Aji Restaurant
1601 Pearl St., Boulder, CO
Though Aji is one of the more expensive soccer bars on the list, it has some wide-ranging Latin-centric happy hour specials — including $4 Ceviche, $2 tacquitos and $4.50 mojitos and margaritas — and most of them will be available during the times that the games are being played.
Country: Argentina
Buenos Aires Pizzeria
1307 22nd St., Denver, CO
The empanadas are a real hit, as is the gelato. And the bar's decor will also make any Argentinean homesick.  They have a Gnocchi Special on the 29th day of each month.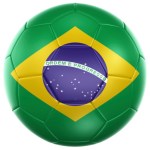 Countries: Brazil, Uruguay, Colombia, Ecuador
Pisco Sour Restaurant & Lounge
Denver: 8501 E. Colfax Ave., Denver, CO
Lone Tree: 9234 Park Meadows Dr. No. 100, Lone Tree, CO
These two traditional Peruvian restaurants have adopted any and all South American comers this year. Try the restaurant's namesake, the Pisco Sour, which includes a South American brandy exported from Peru and Chile.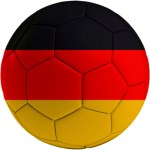 Country: Germany
Scruffy Murphy's
2030 Larimer St., Denver, CO
Though Scruffy Murphy's is technically an Irish spot, a large contingent of German fans tends to congregate at this very old world-style pub, which also offers a covered back patio.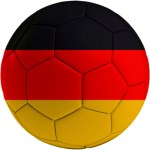 Country: Germany
Prost Brewery
2540 19th St., Denver, CO
One of Denver's many up-and-coming breweries, Prost has the feel of a real German beer garden. And in addition to TVs, it has got a great view of downtown.
Country: Greece
Yanni's
5425 Landmark Place, Greenwood Village, CO
Don't want to schlep all the way up to Denver from one of the south suburbs? Yanni's might be a great option in the Tech Center. Make sure to try the ouzo with the very reasonably-priced gyro platter.
Country: Italy
Off Broadway Lounge
44 W. Centennial Blvd., Highlands Ranch, CO
Thanks to its preponderance of TVs and chairs that face them, Off Broadway has become one of the sports-watching capitols of the Highlands Ranch area. While UFC fights are typically its specialty, soccer takes over in June.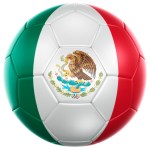 Country: Mexico
Zocalo
12 E. 11th Ave., Denver, CO
Located in the heart of Capitol Hill, Zocalo is a great spot for the younger reveler. If you frequent it enough during World Cup season (10 times), the 11th meal is free.  The Chilaquiles de Mole are a house specialty.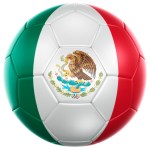 Country: Mexico
El Padrino
4745 Federal Blvd., Denver, CO
If you're looking for the authentic Mexican World Cup experience, this little hole in the wall is your spot. And for a hole in a wall, its pulpo diablo (chile octopus) is quite exotic.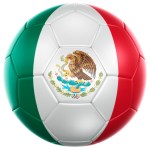 Country: Mexico
Patzcuaro's
2616 W. 32nd Ave., Denver, CO
This little Highland spot might be the best reviewed of the World Cup bars. And with $7 lunch specials, it's one of the cheapest, as well.  This place was named Top of the Town by 5280 Magazine.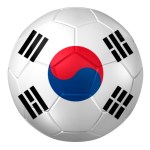 Country: South Korea
Han Kang Korean Restaurant
1910 S. Havana St., Aurora, CO
Gather around and cook your chosen meats on a charcoal fire grill at Han Kang while you watch your soccer on the screens.  The restaurant offers Korean television via satellite.
Country: Spain
9th Door
1808 Blake St., Denver, CO
Tapas are king at the trendy downtown spot that is the 9th Door, as is its sangria, which you can order in both the red or white variety. The 9th Door offers a selection of old tapas favorites along with new-style recipes.
Country: Spain
Tapas D' Jerez
8236 S. Holly St., Centennial, CO
Though wines, sangria and other Spanish specialties are Tapas D'Jerez's calling cards, World Cup fans will happily imbibe on $2.50 domestic drafts during Happy Hour from 3-6 p.m.
Country: Honduras
Lempira Restaurant
1452 Uinta St., Denver, CO
Lempira has been catering to Denver's growing Honduran population for some time now — as evidenced by the hugely Honduran aguas frescas drinks and Sopa de Caracol (conch and coconut chowder).
Country: Netherlands
Fado
1735 19th St., Denver, CO
Fado's is one of Denver most-renowned Irish and soccer pubs. But with Ireland nowhere to be found in this World Cup field, the wise folks at Fado's have adopted the Netherlands, one best team's in the world.
Country: England
British Bulldog
2052 Stout St., Denver, CO
The British Bulldog might be the unquestioned leader among Denver's soccer bars, so it's the natural choice when it comes to supporters of English soccer — and shepherd's pie.
Country: England
Three Lions
2239 E. Colfax Ave., Denver CO
The British Bulldog has a longer history as a soccer bar in Denver, but the younger English pub in town, the Three Lions, is giving them a run for their money. And they have a great selections of ales that would make the old country proud.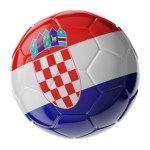 Countries: Croatia, Bosnia and Herzegovina
Sobo 151
151 S. Broadway, Denver, CO
Sobo 151 is a Czech bar, but it tends to adopt its Eastern European neighbors when the Czech Republic is eliminated. This year, Croatia and Bosnia and Herzegovina fall into that category. And with a menu that includes everything from schnitzel to buffalo nuggets to green chili cheese fries, their food is just as welcoming to all comers.