This is an archived article and the information in the article may be outdated. Please look at the time stamp on the story to see when it was last updated.
RIO DE JANEIRO — As if competing in the Olympics wasn't difficult enough, marathon open-water swimmers in the 2016 Rio de Janeiro Games will face an extra challenge: Swimming without opening their mouths.
On Thursday, health experts warned competitors not to open their mouths in the polluted waters, the New York Times reported. That includes marathon swimmers, rowers, windsurfers, sailors and more.
Raw sewage flows into Guanabara Bay where the athletes will be competing, according to a study published earlier this month.
Brazilian scientists also reported finding a drug-resistant "super bacteria" in water samples taken over the past few years. The bacteria can be fatal to people with weakened immune systems.
Researchers told CNN there was "no reason to believe the levels have changed because raw sewage continues to flow into many waterways." Polluted canals empty in Guanabara Bay.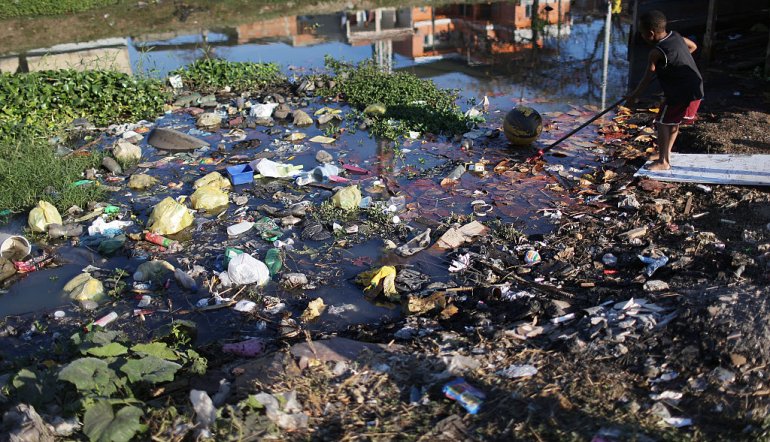 On Thursday, the Times reported "environmentalists and scientists say Rio's waters are much more contaminated than previously thought."
Besides the "super bacteria," the water contains "rotaviruses that can cause diarrhea and vomiting," according to the Times.
The U.S. Olympic Rowing Team announced the team will wear unisuits with an "antimicrobial finish" to combat against pollution in the Rodrigo de Freitas Lagoon, Getty reported.
Last month, parts of a dismembered body were found along the beach, just steps from where Olympic volleyball players will be competing.
Colorado's Missy Franklin is heading to Rio to compete. Her father said the warning doesn't impact her because only long-distance competitions will be held in open water. Franklin competes in the pool, which is highly regulated.
Franklin grew up in Centennial and graduated from Regis Jesuit High School in Aurora.
The Olympics begin Aug. 5.