This is an archived article and the information in the article may be outdated. Please look at the time stamp on the story to see when it was last updated.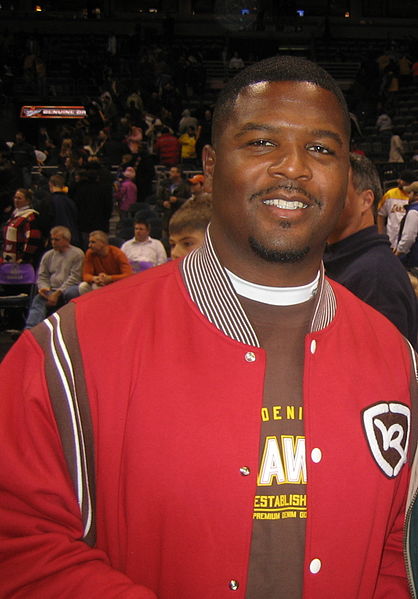 (CNN) — LeRoy Butler, a former safety for the Green Bay Packers, is one of many professional athletes to tweet support for Jason Collins, the NBA player who came out as gay this week.
"Congrats to Jason Collins," Butler tweeted April 29, the day Collins came out in a Sports Illustrated cover story.
But Butler says the four-word tweet cost him a speaking appearance at a Wisconsin church.
He was scheduled to speak at the church (whose name he has not revealed) about bullying and his new book, "The LeRoy Butler Story: From Wheelchair to the Lambeau Leap."
However, Butler announced the trouble in a series of tweets on Wednesday and Thursday.
"Wow, I was schedule to speak at a church in WI, and a member said that the pastor wants to cancel my event, I said ok why?"
"Then I was told, because I said congrats to Jason Collins on twitter, I said really? we have a contract, he said check the moral cause,"
"FYI the fee was 8500$,then I was told if i removed the tweet, and apologize and ask god forgiveness, I can have the event, I said no,"
Butler later tweeted that "some parents went to the church and complained about my tweet" supporting Collins. "So sad," he wrote on the social networking site.
In an interview with the Milwaukee Journal Sentinel, Butler said he pointed out to the church's pastor that the apparent attempt to cancel his speech was an example of the type of bullying he planned to discuss with the congregation.
Butler recently tweeted that the church apologized for the incident and thanked him "for not releasing the church name."
Butler played 11 years, from 1990 to 2001, with the Packers and helped them win a Super Bowl in 1997. He was a four-time All-Pro selection, the highest honor for a year of work in the NFL, and is credited with inventing the Lambeau Leap, the iconic touchdown celebration in which a Packer leaps into the Lambeau Field stands to celebrate with fans.
Since retiring, Butler has been active in the community, and his Facebook page chronicles appearances and speeches he has given to churches in the area.