This is an archived article and the information in the article may be outdated. Please look at the time stamp on the story to see when it was last updated.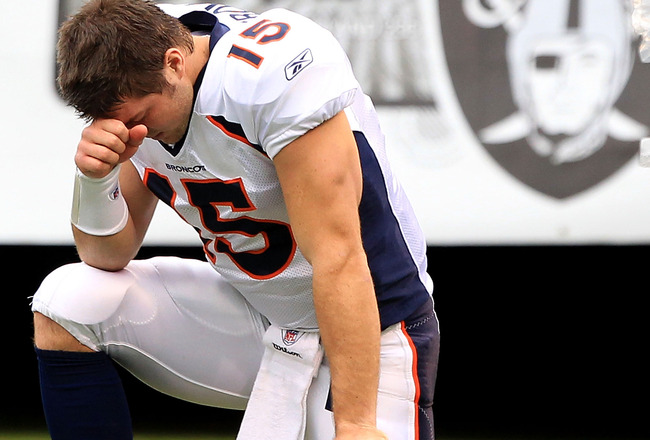 NEW YORK — The New York Jets will not release Tim Tebow and will look to trade the former Denver Broncos quarterback, according to a report from Adam Schefter at ESPN.
This report comes forward despite reports that few if any teams in the league are interested in taking on the former Heisman Trophy winner. Schefter quotes one NFL general manager as saying, "I think his career is over without playing another position."
RELATED: Former Broncos GM claims Tebow was 'forced' on owner of Jets
Tebow's one-year tenure with the Jets was a tumultuous one. After leading the Broncos to a playoff win in 2011, he was passed over in favor of third-string quarterback Greg McElroy when starter Mark Sanchez was benched late in the season.
Tebow attempted eight passes in his 12 games for the Jets. He rushed for 102 yards and averaged 3.2 yards per carry for the 6-10 club.
| | | | |
| --- | --- | --- | --- |
|   | Faces of Meth | People of Walmart | Awkward family photos |