This is an archived article and the information in the article may be outdated. Please look at the time stamp on the story to see when it was last updated.
DENVER -- Broncos fans began arriving at Civic Center Park as early as 4 a.m. Tuesday ahead of the parade and rally for the team's Super Bowl 50 championships.
Tens of thousands of fans are expected to line the parade route and jam Civic Center Park to celebrate the team after it won its third Super Bowl championship with a 24-10 win over the Carolina Panthers on Sunday night in Santa Clara, Calif.
RELATED: Full coverage of the parade begins at 11 a.m. on FOX31 Denver
"There have been a couple of weeks of planning by some very dedicated city employees," Mayor Michael Hancock said. "They've been here since 3 this morning getting ready. So we're excited."
The events begin at 10 a.m. at Civic Center Park with music from Funkiphino, 3OH!3, and Big Head Todd and The Monsters.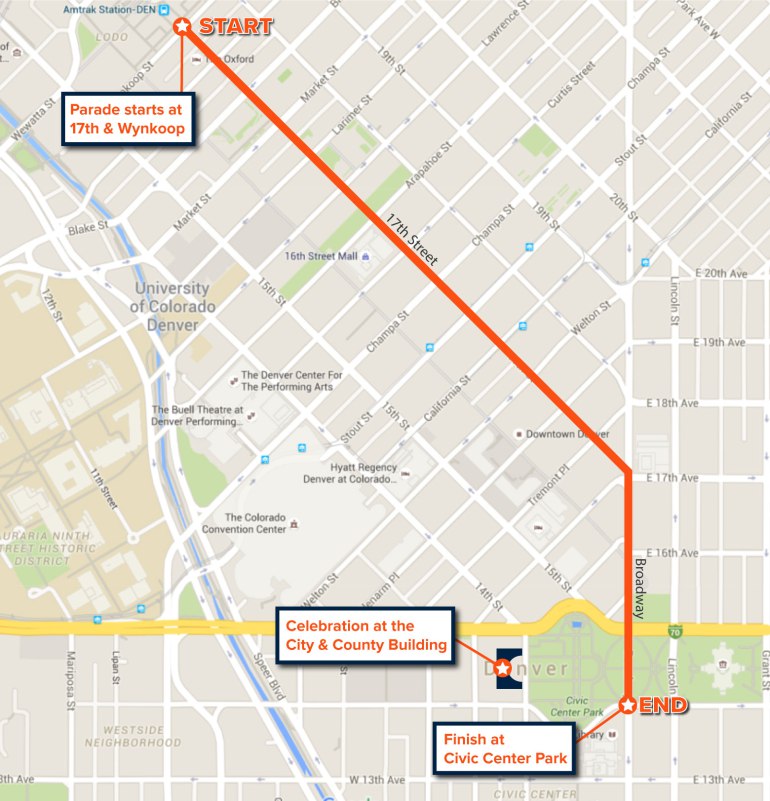 The parade will start at noon at 17th and Wynkoop streets. Players, Broncos officials and families will ride on fire trucks down 17th to Broadway, then south to 13th Avenue, then west to the City and County Building, where a rally will begin at 1 p.m.
The Denver Fire Department is using Engines 7 and 18, as well as Engine 8 and Tower 22 for the parade. Several metro-area fire departments are also having their trucks involved in the parade.
Traffic is expected to be a nightmare downtown as fans stream in for the celebration. City officials are encouraging fans to use public transportation because parking will be at a premium.
RTD bus routes and light rail lines will be affected Tuesday morning until after the rally ends about 3 p.m.