This is an archived article and the information in the article may be outdated. Please look at the time stamp on the story to see when it was last updated.
ENGLEWOOD, Colo. — Broncos fifth-round draft pick Troy Fumagalli had a successful career at the University of Wisconsin and he did it all with nine fingers.
Fumagalli is missing the index finger on his left hand and hasn't had it since he was 2 days old.
His finger was amputated at the knuckle because he was born with amniotic band syndrome, a condition in which the umbilical cord wraps around appendages and restricts blood flow.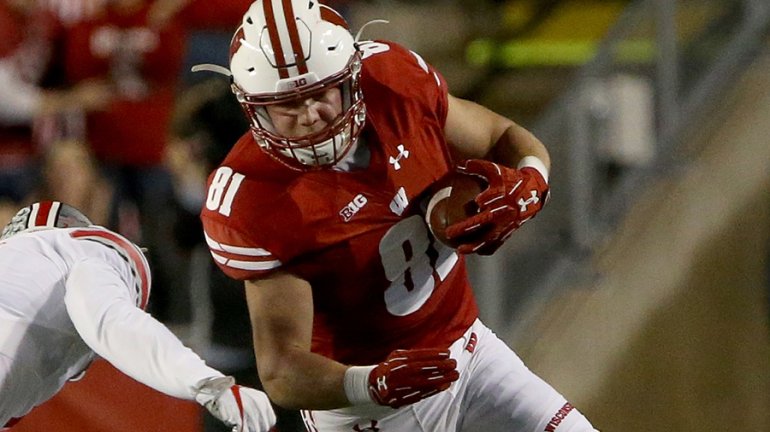 "It's honestly not a big deal at all," Fumagalli said told the Chicago Sun Times before the draft.
"It's funny because it has blown up now, getting ready for the next level. Growing up, it wasn't talked about. High school, it wasn't talked about. College, very little."
"I don't care if anyone asks me about it," the tight end told ESPN in 2016. "I guess I've just been used to it my whole life.
"If you were to ask me if I imagined a finger on my left hand, I feel like that's in the way of things. I wouldn't want it there. It's kind of weird, if you think about it like that."
Fumagalli, who has been a star throughout his football career, led the Badgers in receptions each of the past two seasons.
The 6-foot-6, 248 pound Fumagalli worked hard for his career too. He turned down full-ride scholarship offers at other programs to be a grayshirt at Wisconsin — which meant he had to wait to earn a scholarship.
He earned that scholarship as he became the No. 1 tight end for the Badgers and proved his blocking ability.
A career that included being named the offensive MVP during the Cotton Bowl on Jan. 2, 2017 where he had six receptions for 83 yards and a touchdown in a 24-16 victory against Western Michigan.
During that game, he had a one-handed catch with his left hand.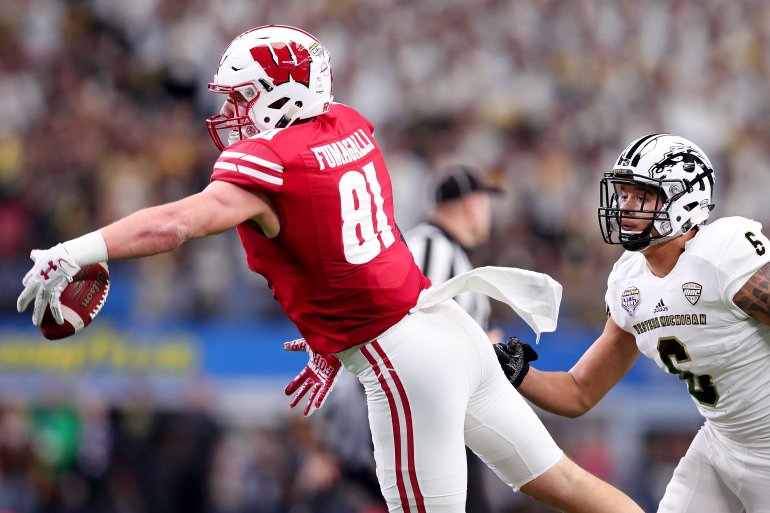 Last season as a senior, he caught 46 passes for 547 yards and four touchdowns. He also earned second-team All-American honors from four NCAA-recognized outlets and was named a finalist for the John Mackey Award.
Fumagalli was the 156th overall pick in the draft. The Broncos acquired the pick after trading down with the Seahawks.