This is an archived article and the information in the article may be outdated. Please look at the time stamp on the story to see when it was last updated.
DENVER — For an encore, Ryan McMahon delivered another powerful swing, one that was even more memorable than the first.
McMahon hit a three-run home run with two outs in the ninth inning — his second go-ahead homer in as many nights — and the Colorado Rockies beat the Los Angeles Dodgers 3-2 on Saturday night.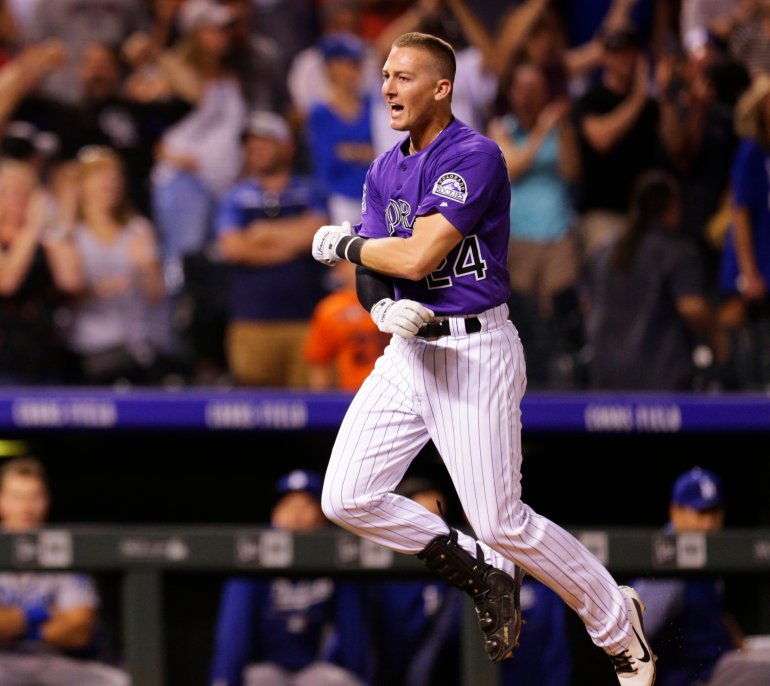 "I thought last night was the greatest night of my life," McMahon said. "Shortly after, I found out this was. It was pretty cool."
McMahon's drive off reliever J.T. Chargois (2-4) cleared the right-field wall just above the out-of-town scoreboard. He hit a go-ahead two-run homer in the seventh inning of Friday night's 5-4 victory over the Dodgers.
"These wins mean a lot," said Carlos Gonzalez, who had two hits. "We've had some tough losses recently, and being able to catch our breath, with a win like we had tonight, and the last win too, when Mac hit that home run late, it's a great feeling. It's what a really good team needs to take the next step."
Bryan Shaw (4-5) picked up the victory with an inning of scoreless relief for the Rockies, who moved within 1½ games of their NL West rivals. The Dodgers are tied with the Arizona Diamondbacks for the division lead.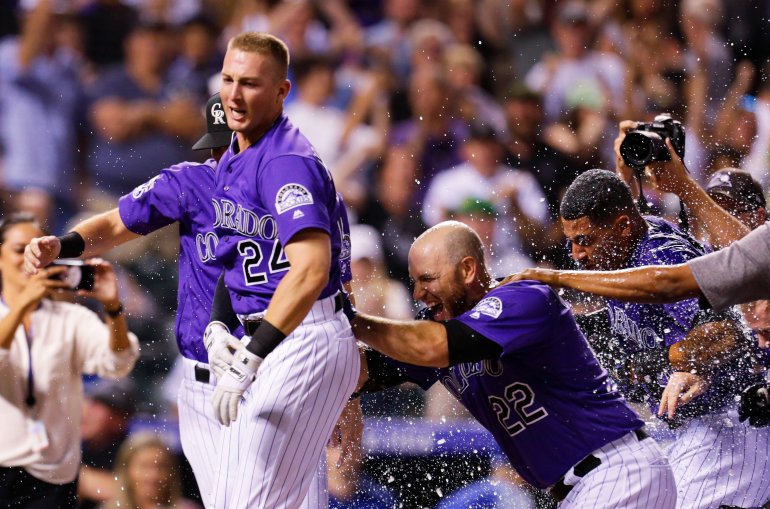 The Rockies, who were missing All-Star Nolan Arenado in the starting lineup because of a shoulder injury, were handcuffed most of the night by Walker Buehler, who pitched seven scoreless innings. He struck out six, walked three and benefited from three double plays.
With regular closer Kenley Jansen on the disabled list because of an irregular heartbeat, the Dodgers turned first to Caleb Ferguson, who pitched a hitless eighth. Scott Alexander fanned Gonzalez to start the ninth and was relieved by Chargois after giving up a double to Trevor Story.
"Obviously, you don't have that guy that has proven to get out of the ninth inning," Dodgers manager Dave Roberts said. "That's where we are at right now. We talked about closer by committee and giving guys opportunities. And the matchups that we feel will give us the best chance to get the last three outs."
Chargois hit pinch-hitter Arenado with a pitch before getting Ian Desmond to ground into a fielder's choice for the second out in the ninth.
That brought up McMahon, who connected on a 1-0 offering, triggering an exuberant celebration around the plate. He tossed his batting helmet in the air and was doused with water and popcorn as he got bear hugs from his teammates.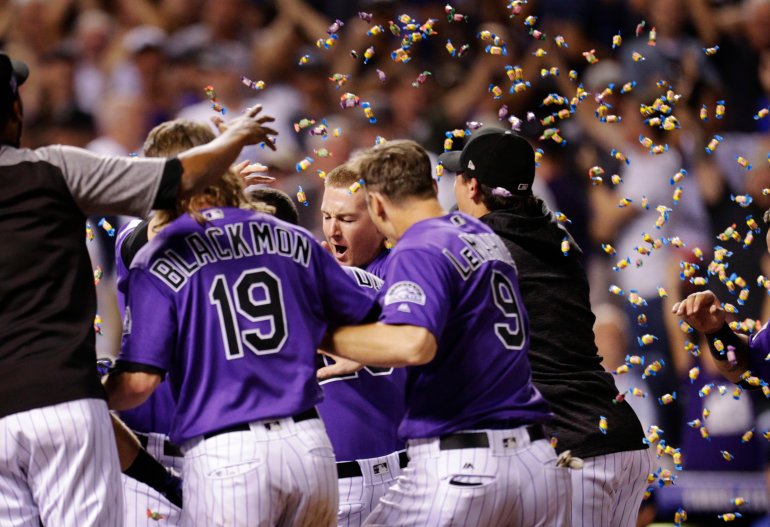 "I was trying to attack Arenado with sliders and get ahead of him. It didn't work out," Chargois said. "I battled with Desmond and got a ground ball. I left that pitch up to McMahon."
Kyle Freeland struck out a career-high 10 in seven innings, allowing a pair of runs on six hits, but got into early trouble.
Freeland allowed a double to Manny Machado, followed by a run-scoring triple to Justin Turner in the first.
Yasiel Puig then connected on a 1-2 offering in the second, driving it deep into the left field bleachers for his 15th homer.