This is an archived article and the information in the article may be outdated. Please look at the time stamp on the story to see when it was last updated.
DENVER — The state of Colorado is sending more athletes to the winter games than any other state. 31 of the 242 Team USA athletes are from Colorado whether born and raised or claiming our beautiful state as their new home.
Of all the cities in Colorado, Steamboat Springs is the most represented with six athletes.
The next closest state is California with 22, Minnesota with 19, 18 from New York, and 16 from Utah. In total, 31 of the 50 states will have athletes competing from Feb. 9 – 25 in PyeongChang, South Korea.
You may already know the big names from Colorado like Mikaela Shiffrin, who hopes to defend her gold medal title in the alpine slalom, as well as Katie Uhlaender (skeleton) and Lindsey Vonn (alpine skiing) who are competing in their fourth Olympic games.
But with some of the best mountains in the country right here in our backyard and the Olympic Training Center in Colorado Springs, it's no wonder that so many Olympians choose to make our state their home.
Here's a look at the entire list of athletes representing the Centennial State in PyeongChang.
Info Key: Name – age – hometown – event
Casey Andringa – 22 – Boulder – Freestyle Skiing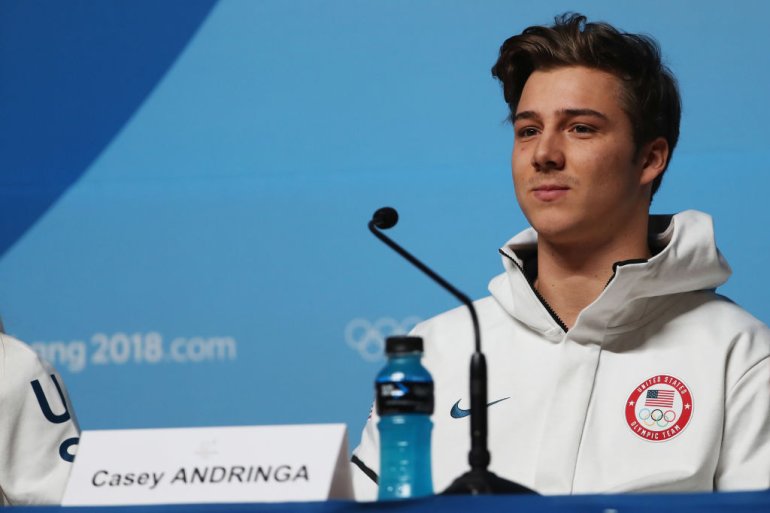 This will be Andringa's first Olympic games and will compete in the moguls event. After being born in Milwaukee, he moved to Colorado at three years old and claims Boulder as his hometown. He's a graduate of the University of Colorado- Boulder.
Ben Berend – 22 – Steamboat Springs – Nordic Combined
Born and raised in Steamboat Springs, Berend will be competing in his first Olympic games. He is one of four Coloradans on the Nordic Combined team and is known as the strongest jumper on the U.S. team.
Aaron Blunck – 21 – Crested Butte – Freestyle Skiing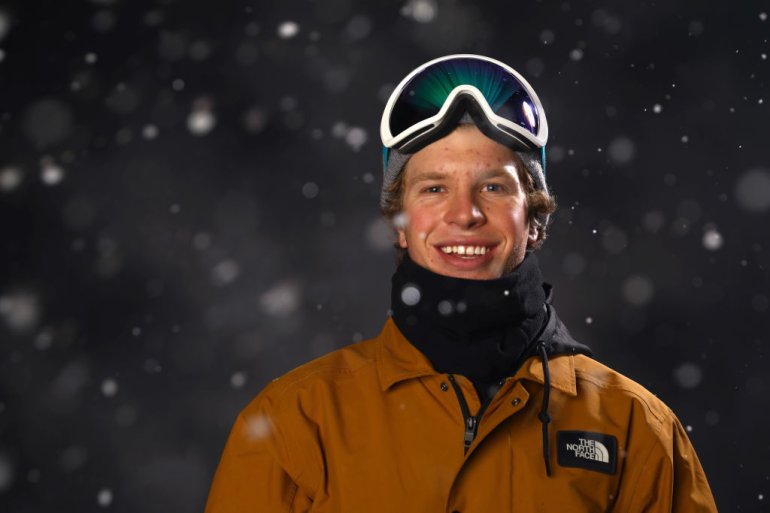 Blunck is returning to Team USA for the second time after coming in seventh place in the half-pipe in the 2014 winter games in Sochi. He was born in Englewood and now calls Crested Butte home.
David Chodounsky – 33 – Crested Butte – Alpine Skiing
Born in Minnesota, Chodounsky has been skiing since he was a 2-year-old. His family moved to Crested Butte when he was 11 years old to further his skiing. You can watch him compete in the slalom where he hopes to redeem himself after a disastrous 2014 Olympics where he was unable to finish his event after a crashing.
Chris Corning – 18 – Silverthorne – Snowboarding
At just 18 years old, Corning was the first snowboarder to land a spot on Team USA. He's already had a ton of highlights in his young career earning a silver and bronze medal in different events at the 2017 World Championships. This will be his Olympic debut as he competes in the slopestyle and big air competitions.
Mick Dierdorff – 26 – Steamboat Springs – Snowboarding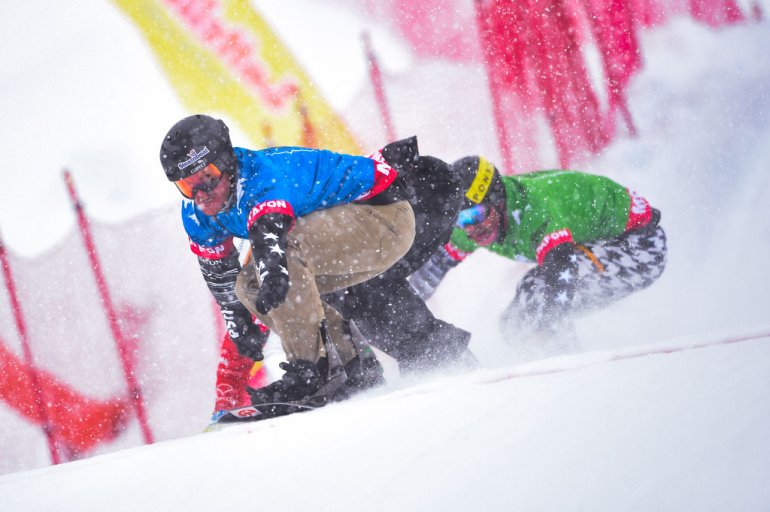 The Steamboat Springs native tried snowboarding just for fun at the age of ten and he has never looked back. The first-time Olympian finished fifth at La Molina in 2015 and finished sixth in 2016. He hopes to add to his success as he competes in the winter games.
Alex Ferreira – 23 – Aspen – Freestyle Skiing
Ferreira has four X Games medals since 2014 and will take his talents to the Olympics for the first time ever. The Aspen native has been skiing since he was five and is making his debut alongside friend and fellow Aspen native Torin Yater-Wallace.
Bryan Fletcher – 31 – Steamboat Springs – Nordic Combined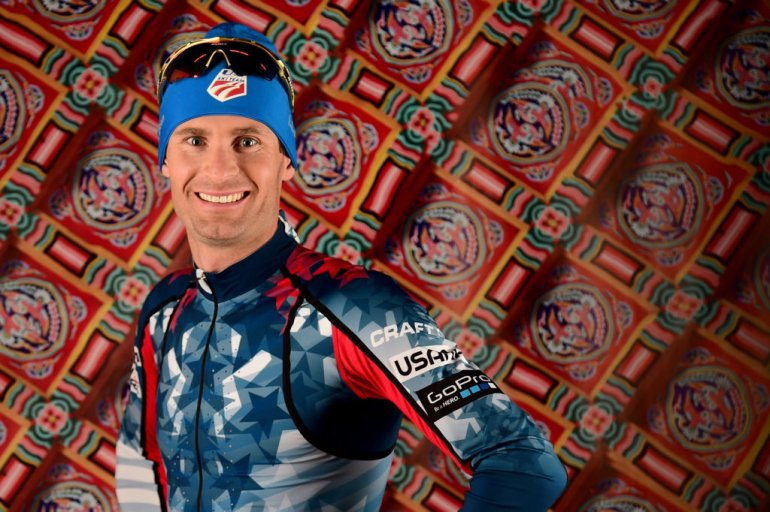 Fletcher finished in the top 30 of each of his events in the 2014 Olympics in Sochi. Although he currently lives in Park City, Utah, he was born in Steamboat Springs and has one of the more inspiring stories. He was diagnosed with acute lymphoblastic leukemia at age three and underwent intensive chemotherapy and survived a stroke before going into remission.
Taylor Fletcher – 27 – Steamboat Springs – Nordic Combined
Taylor Fletcher is the younger brother of teammate Bryan Fletcher and the two will compete together in Nordic Combined. But unlike his brother, this is Taylor Fletcher's third Olympics. But, similar to his brother, he has not placed, instead finishing sixth, 20th, and 33rd in his events.
Red Gerard – 17 – Silverthorne – Snowboarding
At the age of 17, Gerard is tied for the youngest Olympian from Colorado. Despite his young age, he has already had success after finishing first in the slopestyle and fourth overall in the 2017 FIS World Cup Championship. This is his first Olympics and he hopes to continue that success as he competes in the slopestyle, big air.
Lauren Gibbs – 33 – Denver – Bobsled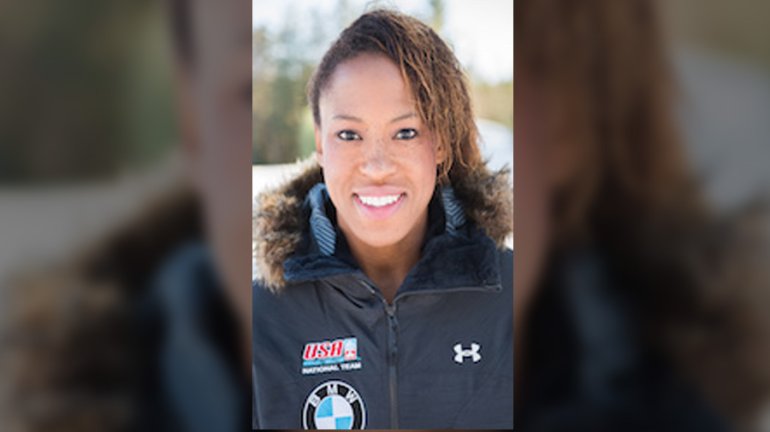 The Denver resident is competing in her first Olympic games but has racked up 12 medals during her World Cup competition since 2014.
Arielle Gold – 21 – Steamboat Springs – Snowboarding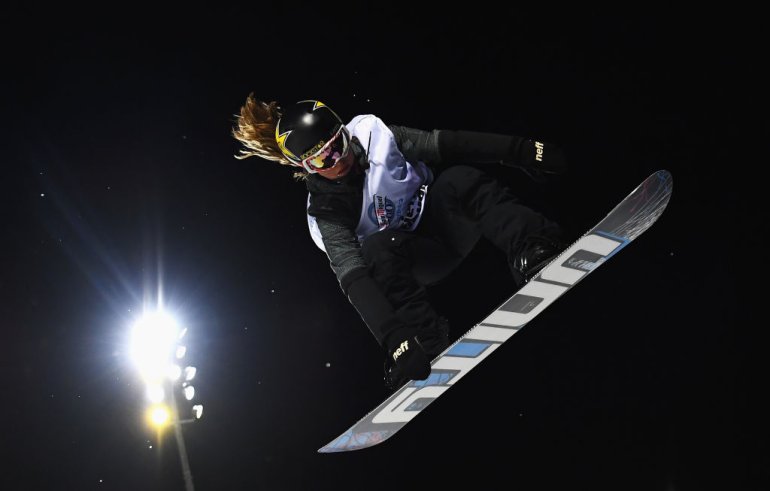 Gold has made quite the impact in halfpipe snowboarding the last few years including a big win at the LAAX Open in 2016. She had to drop out of the 2014 Olympics because of an injury and hopes to bring an Olympic medal home to Colorado.
Jasper Good – 21 – Steamboat Springs – Nordic Combined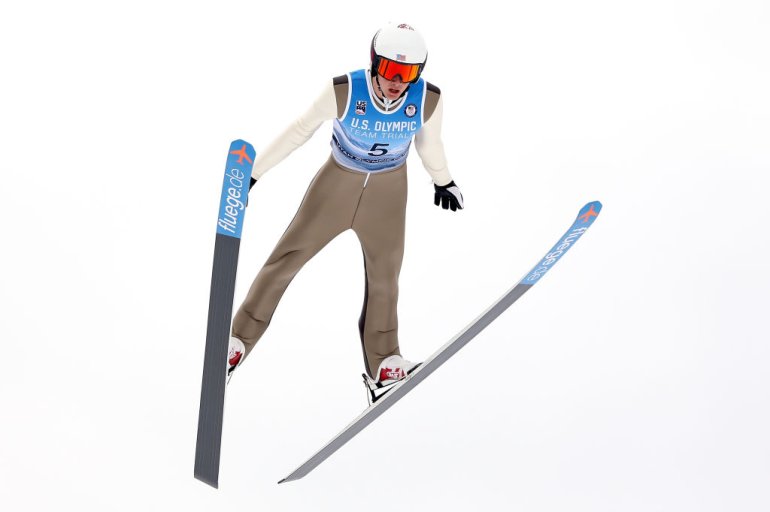 Good is the youngest of the four Coloradans on the Nordic Combined Olympic team. He has represented the US at three Junior World Championships in Romania, Kazakhstan and the Czech Republic where he finished in the top 10.
Simi Hamilton – 30 – Aspen – Cross-Country Skiing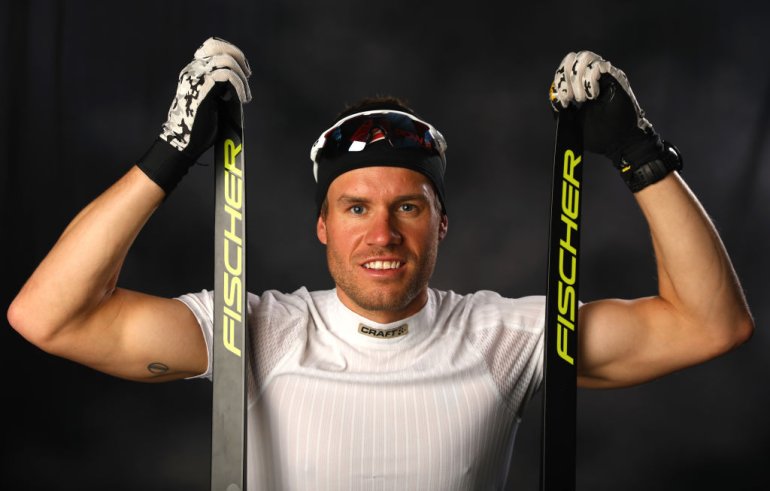 Hamilton will be returning to the Olympics for the third time and hopes to improve on their 10th overall finish as part the 4x10K relay race, along with Noah Hoffman of Aspen. After competing in 2010 and 2014, he's hoping to win his first Olympic medal in South Korea.
Nicole Hensley – 23 – Lakewood – Ice Hockey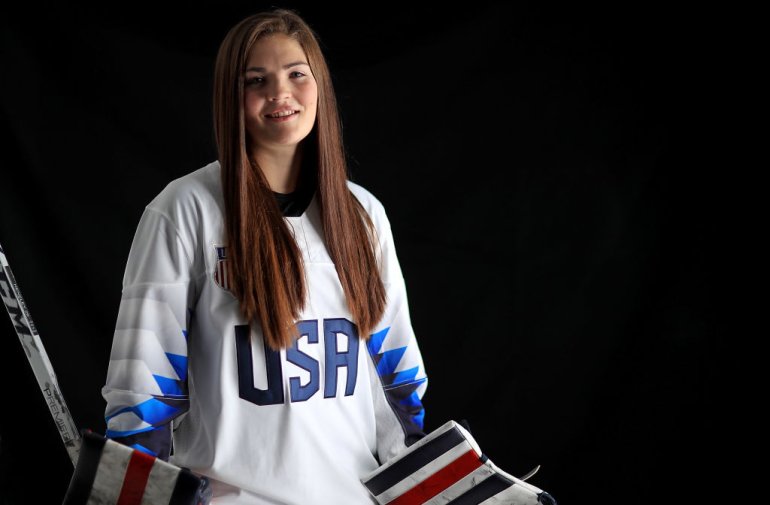 Hensley has been playing hockey for 14 years and is the starting goalie on Team USA's women's hockey team. She has been part of the team that has won first place in 2016 and 2017 in the Four Nations Cup and the International Ice Hockey Federation Women's World Championships.
Noah Hoffman – 28 – Aspen – Cross-Country Skiing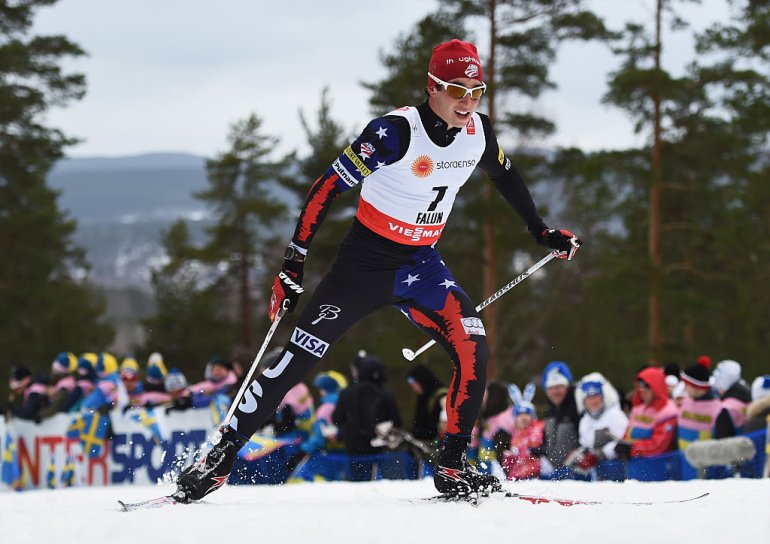 This will be Hoffman's second Olympic games, he finished in the top 30 of his four events during the Sochi games in 2014. He is a three-time US National Champion and has won the silver medal at the U-23 World Championships.
Tess Johnson – 17 – Vail – Freestyle Skiing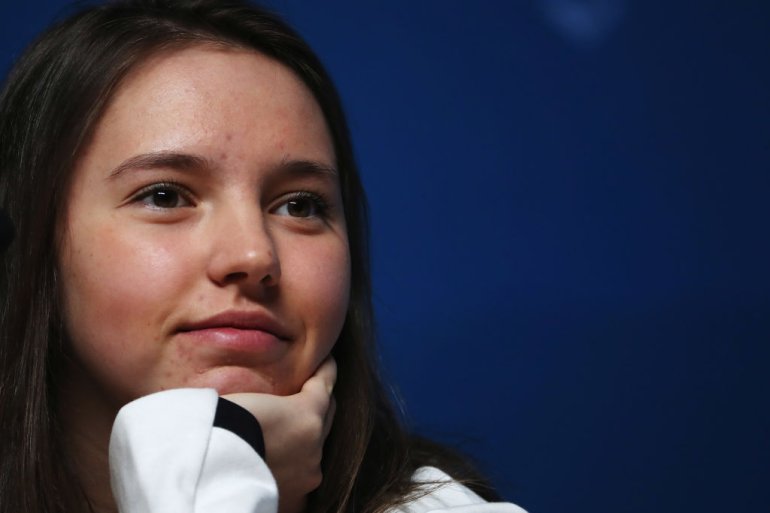 Johnson is one of two 17 year old's representing Colorado in the Olympics this year. She has already made quite the name for herself though after being the  youngest moguls athlete to be named to the national team at 14 years old. She has numerous top 10 finishes in several championships and tournaments.
Hagen Kearney – 26 – Norwood – Snowboarding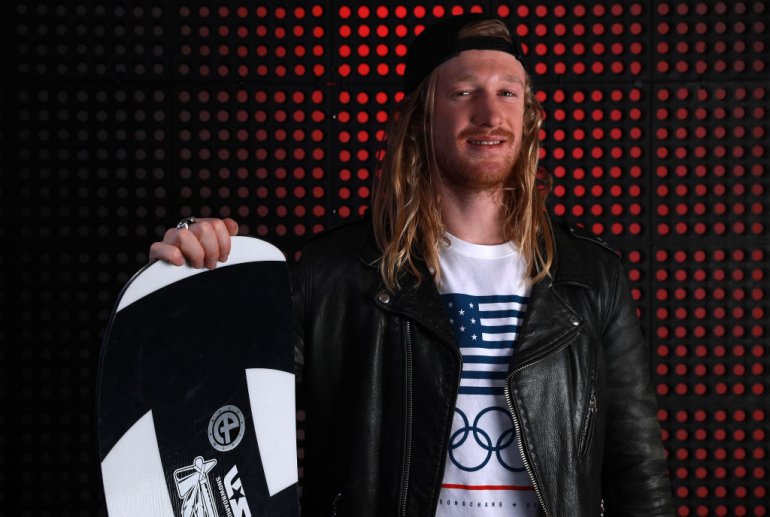 Kearney is a three-time X Games athlete and in 2016 earned a couple of top-ten World Cup finishes. His family moved to Telluride after he fell in love with skiing at the age of 9 during a family ski vacation.
Gus Kenworthy – 26 – Freestyle Skiing – Telluride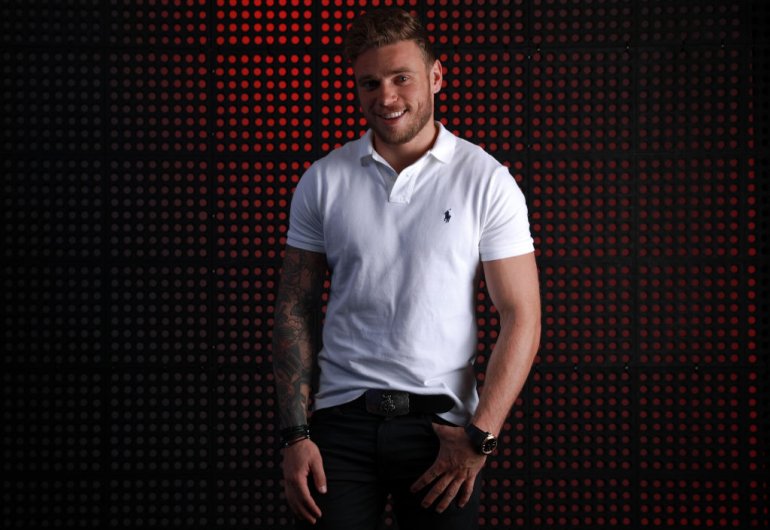 Kenworthy is one of the most decorated freestyle skiing athletes and is headed to his second Olympic games. In 2015, Kenworthy became the first action sports male athlete to come out as gay and now he is one of the first openly gay athletes to compete in the Olympics for Team USA. He earned a silver medal in the slopestyle in 2014 and has won two silver medals and three bronze medals in the X Games.
Kenworthy will also be the voice of the train at Denver International Airport during the Olympics.
Wiley Maple – 27 – Aspen – Alpine Skiing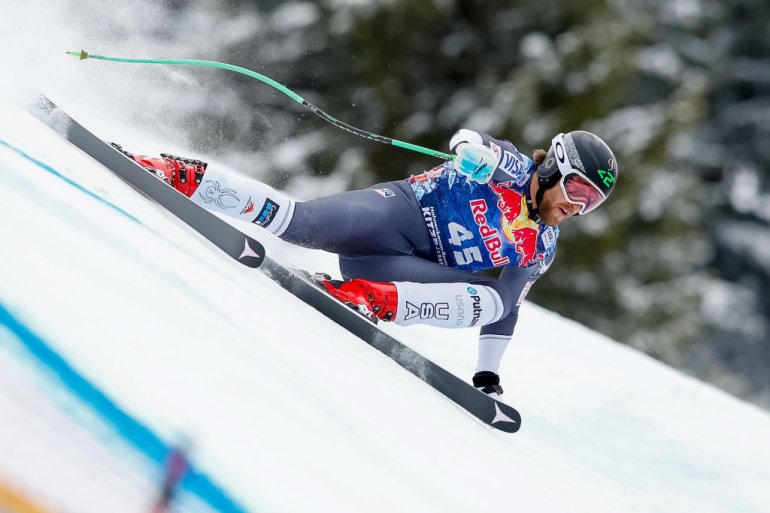 Maple grew up in Aspen and came from a skiing family – so it was destiny that he would find his way to the slopes. Despite struggling with injuries throughout his career, he is a consistent points scorer on the World Cup circuit and won his second consecutive U.S. National downhill title in Aspen recently.
Keaton McCargo – 22 – Telluride – Freestyle Skiing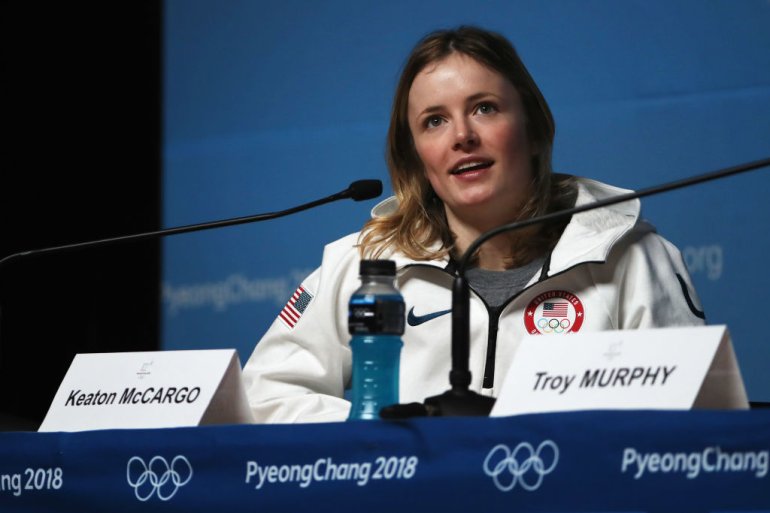 McCargo is one of four female moguls skiers competing the winter games. 2017 was her most successful season yet where she earned her first World Cup podium, a third, in Ruka, Finland and finished the season ranked sixth in the world. She's hoping to add on to the success with a medal in PyeongChang.
Alice McKennis – 28 – New Castle – Alpine Skiing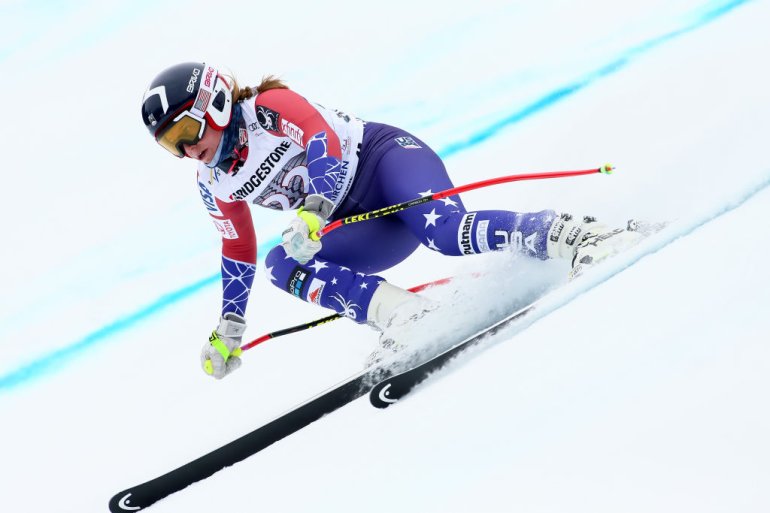 McKennis has had a lot of success in her career with multiple World Cup top-10 finishes and a spot on the 2010 Olympic Team during her rookie World Cup season. After missing out on making the team in 2014, she is back and ready to win in 2018.
Jake Pates – 19 – Eagle – Snowboarding
Pates was born in Boulder and now calls Eagle home. He started snowboarding as an 8-year-old and has two top ten finishes in the halfpipe of the 2016 and 2017 FIS World Cup. During his free time, Pates teaches skateboarding lessons to inspire youth in his community.
Joanne Reid – 25 – Boulder – Biathlon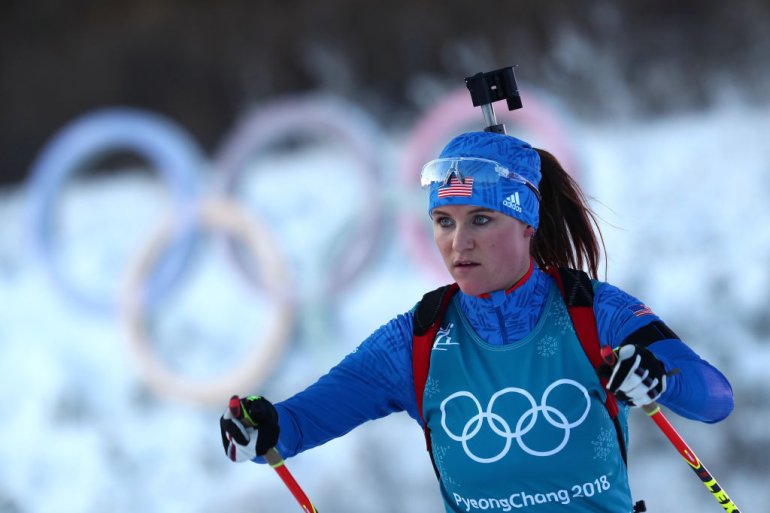 The University of Colorado-Boulder grad is headed to her first Olympic games. But being an Olympian is in her blood, her mother and uncle were both decorated speed-skaters in the 1980s. Reid was also an NCAA champion cross-country skier at CU Boulder before taking up biathlon in 2015.
Mikaela Shiffrin – 22 – Eagle-Vail – Alpine Skiing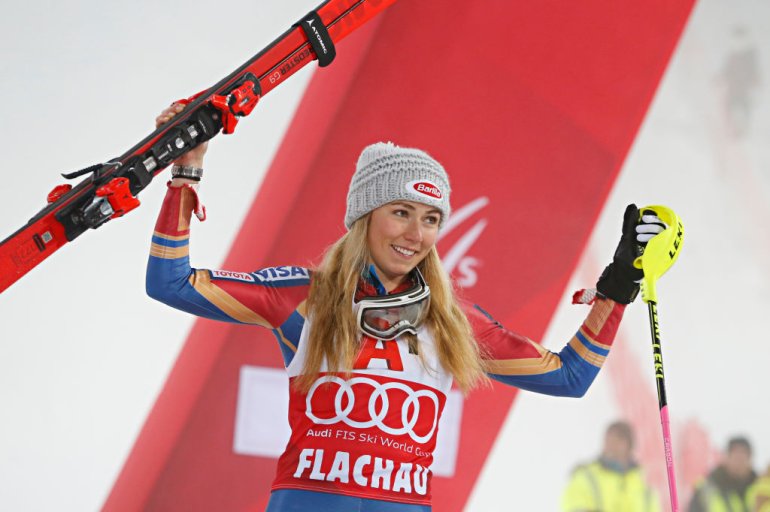 Shiffrin might be one of the biggest stars from Colorado. She is a superstar on the Team USA ski team after becoming the youngest person to win an Olympic slalom gold medal during the 2014 games when she was 18. Shiffrin's success goes far beyond the Olympics though, she has also won several World Cup championships, including her first one at age 15.
In 2017, she had six slalom victories, three giant slalom victories and one alpine combined victory – and she's hoping to add on to that impressive season with a medal in PyeongChang.
Troy Terry – 20 – Highlands Ranch – Hockey
Terry currently plays for the University of Denver hockey team and is ready to represent Team USA for the first time. But he's already had a lot of success in his young career, he helped DU win the 2016-17 NCAA championship and has won gold medals in the 2017 World Junior Championship and the Under-18 Championship in 2015.
Meghan Tierney – 21 – Eagle – Snowboarding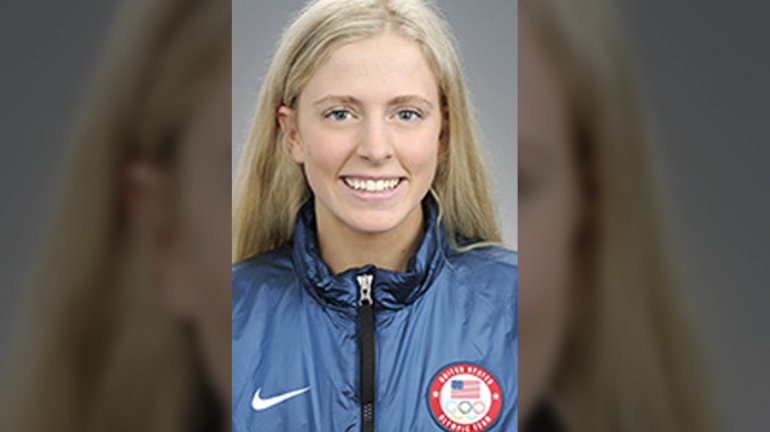 Although she was born in New Jersey, she fell in love with snowboarding and her family moved to Colorado when she was 10. She made her X Games debut in 2016, where she was the youngest in the field at 19; she made the consolation round, finishing 10th overall.
Katie Uhlaender – 33 – Breckenridge – Skeleton
Uhlaender is a veteran Olympian and will be making her fourth Olympic appearance this year.  After winning several World Championship medals, she's hoping the fourth time is a charm and win her first Olympic medal.
Lindsey Vonn – 33 – Vail – Nordic Skiing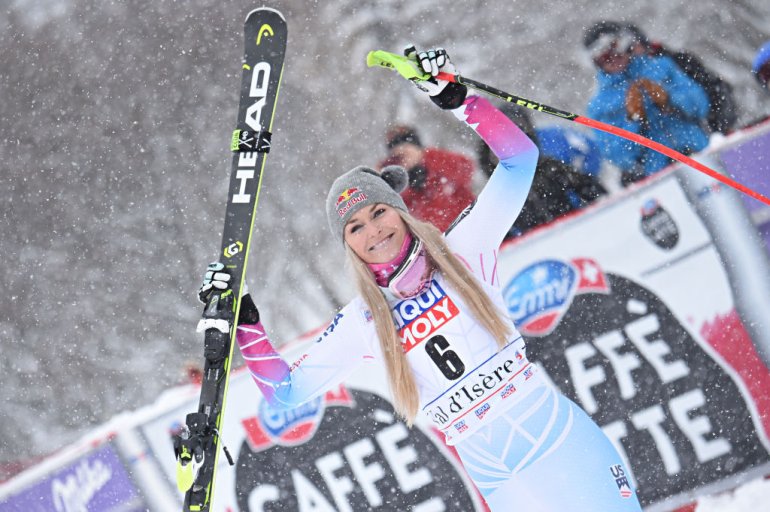 Vonn is one of the biggest names in the Olympics. This will be her fourth Olympic games, but missed the games in 2014 because of major injuries. Coming from the injuries and being out of the spotlight for so long, Vonn is hoping to win some more Olympic gold. She won gold and bronze in her last appearance in 2010.
Nathan Weber – 31 – Pueblo West – Bobsled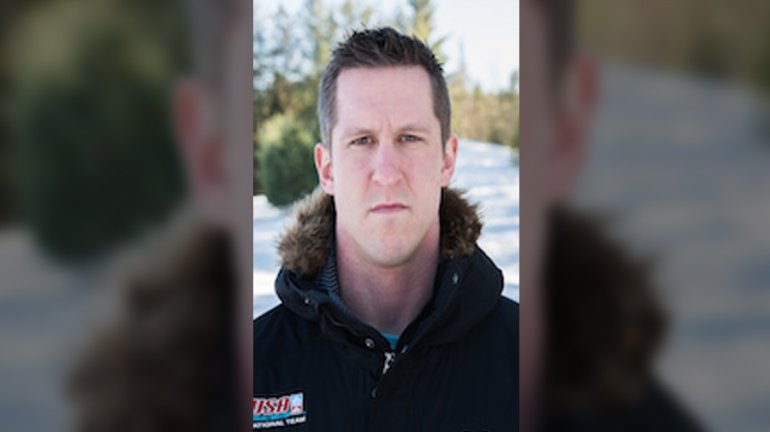 Not only is Weber an Olympian, he's also a Sgt. First Class in the U.S. Army and is an active duty Green Beret. It's always been a dream of his to complete as a bobsledder in the Olympics and trained for the games in unusual locations like the Sahara desert and a base in Afghanistan.
Torin Yater-Wallace – 22 – Basalt – Freestyle Skiing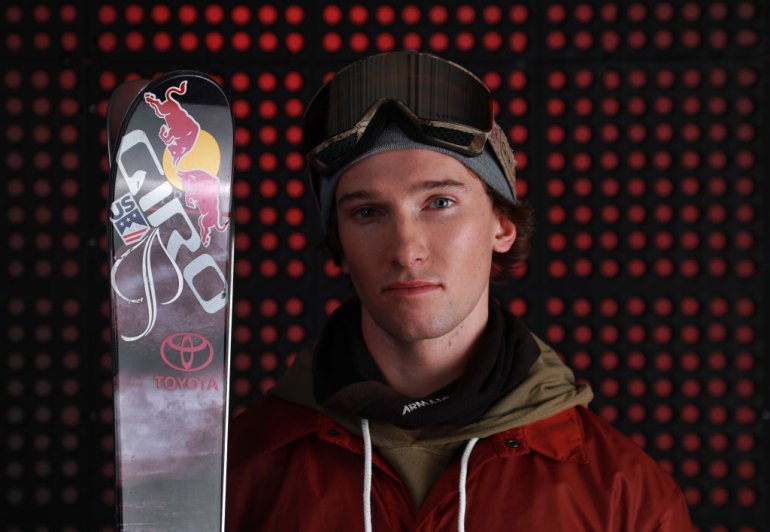 Wallace is one of the most talented skiers in the halfpipe game and became one of the youngest to win an X Games medal at just 15 years old and by the time he was 18 in 2013, he already four X Games medals under his belt – including gold and silver. But just two years ago Wallace was clinging to life as he fought a rare bacterial infection that had him in a medically induced coma. This will be his second Olympic games.