This is an archived article and the information in the article may be outdated. Please look at the time stamp on the story to see when it was last updated.
DENVER -- A day after Avalanche goalie Semyon Varlamov turned himself over to authorities on domestic violence charges, a Russia Olympic official is claiming the arrest was made as part of a conspiracy effort to weaken his country's national hockey team.
Voice of Russia Radio was the first to report that Igor Ananskykh, head of Russia's Committee for Physical Culture, Sport and Youth Affairs, believes a conspiracy may be afoot.
"The situation is really strange, given that the Sochi Olympics will take place soon and Varlamov is a candidate to become part of our national hockey team which we do count on," Ananskykh told the radio station. "What about presumption of innocence? It's not normal at all.
Varlamov's girlfriend, whose name was withheld by police, claimed he knocked her down, kicked her and dragged her by the hair on Tuesday. She also told police he said that if they were still in Russia, he would have beaten her worse.
The goalie appeared in court on Thursday and bonded out by noon. He faces kidnapping and assault charges, but will be allowed to travel for Avalanche games.
"Varlamov will fall out of the training process, which will have an impact on his readiness before the Olympics in Sochi. The first thing that comes to my mind is that it is an effort to weaken our national team."
At the very least, Ananskykh appears to be a tad misinformed about the U.S. judicial process, as it is, in fact, normal for suspects officially charged with a crime to be jailed until a court hearing, at which point in time a judge determines bail conditions. Varlamov will be freed and permitted to return to training if and when he is able to meet the conditions of his bail.
Denver Police say the incident leading up to Varlamov's arrest took place inside a high-rise apartment building at 1700 Bassett.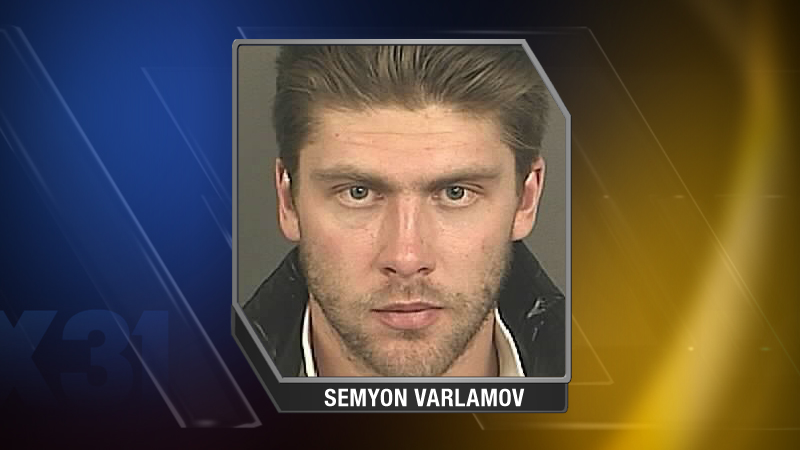 Police would not say what happened inside the apartment or who reported the incident, but they did say it relates to alleged domestic violence.
"And that would indicate that it's an intimate relationship," Denver Police spokesman Sgt. Steve Warneke said. "I don't know what type of relationship that is."
The Voice of Russia Radio reports that the victim in this case is likely Evgeniya Vavrinyuk, a Russian model who has been linked to Varlamov in the past. That information had not yet been confirmed as of Thursday morning.
Third degree assault charges carry a possible 2 years in prison and are described as knowingly or recklessly causing bodily injury to another person.
Second degree kidnapping charges carry a possible 2- to 6-year sentence and are described as any person who knowingly seizes and carries any person from one place to another, without his/her consent and without lawful justification.
The victim's condition was not released.
"I don't have any information about the condition of the victim, any of the details about what happened or what may or may not have transpired during that conflict" Warneke said.
Varlamov turned himself in to police voluntarily. The Colorado Avalanche issued the following statement.
"The Colorado Avalanche organization is aware of the allegations concerning Semyon Varlamov. At this time, and until the conclusion of this investigation, the Avalanche organization will have no further comment on this situation."
Varlamov, 25, has played in eight of Colorado's first 11 games of the season. His record is 7-1. This is his third season with Colorado. He came to the Avs from the Washington Capitals.
Colorado is 10-1 to start the season. The team's next game is Friday night at the Dallas Stars. As of Thursday morning, there was no word about whether Varlamov would be available for that game.