This is an archived article and the information in the article may be outdated. Please look at the time stamp on the story to see when it was last updated.
DENVER– Big news for Colorado hockey fans as the Avalanche are going to the playoffs.
On Saturday night the Avs defeated St. Louis, 5-2, to nab the one remaining wildcard spot.
"I jumped off the couch. I jumped up and down. I was so excited," hockey fan, Lisa Morrison said.
"The place just went crazy," Brooklyn's Bar Manager, Matt Bradshaw said.
Elated fans watched the riveting game, as the Avs clinched a playoff spot. "I think it's awesome," hockey fan Erin Mason said.
"I have been wearing Avalanche in some respect for a week because I knew they were going to the playoffs for the first time in four years," fan, Lisa Morrison said.
Morrison had her eyes on the ice again on Sunday, only this time she was cheering on her son and his men's league as they too, just made it to the playoffs.
"There he is! The Outcasts!" Morrison said.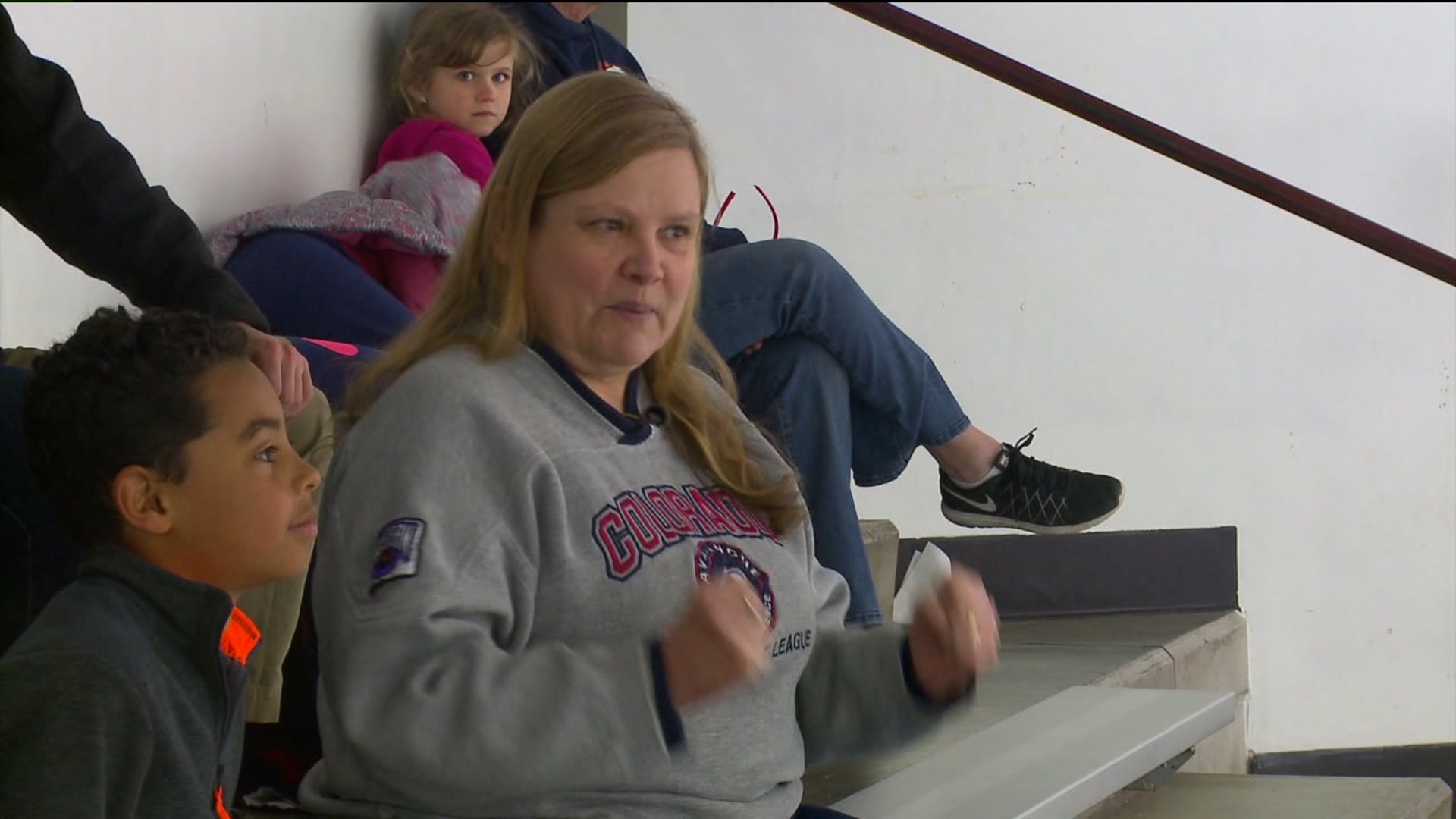 The Avalanche made an improbable season comeback, at just the right time.
"When I told my friends I bought season tickets before the season started, they told me I was crazy because they suck. But hey, obviously they don't," Ross Sellers said.
Local businesses, like Brooklyn's, across from the Pepsi Center, was packed for the big game.
"It was elbow to elbow in here the entire inside of the building," Bradshaw said.
Bradshaw said his restaurant will benefit big time as playoff hockey returns to Colorado.
"It's huge for us, it really is," Bradshaw said.
And for Morrison – she's hoping her Avs will bring home the hardware.
"Bring the Stanley Cup back to Colorado where it belongs! I'll be right there in my lucky spot with my lucky chair, my lucky hat I'll be right there watching," Morrison said.
The Avs are set to take on the Nashville Predators in the first round of the playoffs.