This is an archived article and the information in the article may be outdated. Please look at the time stamp on the story to see when it was last updated.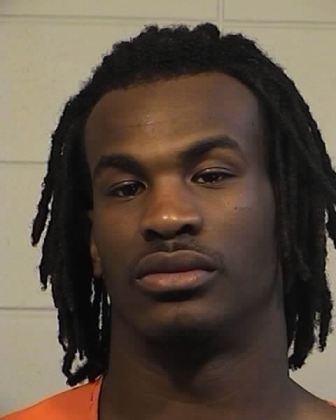 TUSCALOOSA, Ala. — Four Alabama football players have been arrested on various charges following two crimes that happened Monday. Both involve students being assaulted and robbed.
According to WHNT, Brent Calloway, Tyler Hayes, D.J. Pettway and Eddie Williams were arrested Monday. Calloway is charged with fraudulent use of a credit card and Hayes and Pettway are charged with second-degree robbery. Williams is charged with fraudulent use of a credit card, second-degree robbery and having a pistol without a permit.
A University of Alabama student said Pettway, Hayes and Williams physically attacked him on the sidewalk between Paty Hall and the Paty parking deck on campus shortly after midnight Monday. The student said the three punched him in the head and face, and kicked him in the ribs and back.  The student also said the three took his backpack, which contained an Apple Macbook Pro.
In a separate incident, around 1:30 a.m. Monday, Williams, Pettway and Hayes are accused of stealing another student's wallet, which contained cash, a UA Action card and debit/credit cards. Eddie Williams admitted to investigators that he physically assaulted the student, beating him unconscious.  Pettway and Hayes stood by in a vehicle while this happened, saying they didn't know Williams was going to do this.
Police say Williams later used the stolen cards, and Calloway did as well, getting snacks from the vending machine located on the first floor of Bryant Hall.
"This is a very serious matter and we are very disappointed in the actions that have resulted in the charges against these student-athletes," said Mal Moore, University of Alabama Athletics Director. "In this type of situation, the Athletics Department works in conjunction with the University. We will have more to say at the appropriate time."
Want more coverage of this story? Click here to reach on at WHNT.com
| | | | |
| --- | --- | --- | --- |
| | Faces of Meth | People of Walmart | Awkward family photos |