The main course
Turkey is the centerpiece of holiday meals, but it's also one of the most intimidating components. Even seasoned pros may need a refresher on how to cook a Thanksgiving turkey properly. To prepare and cook a turkey can take hours, and no one wants to expend all that time and effort only to cut into a turkey that's overcooked and dry — or worse, still raw. Follow these tips for a turkey that's juicy, tender and perfectly cooked.
In this article: Cuisinart Chef's Classic Rectangular Roaster, KitchenAid All-Purpose Shears and OXO Good Grips Turkey & Roast Lifters.
Brine your bird — sometimes
Brining, the process of submerging meat in a saltwater solution, is an easy way to add flavor and protect your turkey from drying out while roasting. However, depending on your turkey, you may not need to brine it.
First, check to make sure your turkey hasn't been pre-brined. Store-bought turkeys may come with an added saline solution that helps them freeze better. If the ingredient list for your turkey lists any additional ingredients, you can skip brining; otherwise, your turkey will end up unpleasantly salty.
If you have a large enough vessel, you can brine your turkey for up to 24 hours in a mixture of 1/2 cup salt per gallon of water. If you don't have the space to store a submerged turkey, you can also dry-brine turkey by covering it in a crust of salt overnight, which will help improve the moisture levels. Rinse the salt away before roasting.
Try spatchcocking
Spatchcocking, or butterflying, a turkey helps it cook evenly and in half the time needed for traditional roasting. The technique can look intimidating, but it's fairly straightforward. Place the turkey breast side down on your cutting board, then use kitchen shears to cut out the spine. Carefully flip the turkey over and press firmly down on the breastbone to flatten it. Since spatchcocking helps all parts of the turkey get equal exposure to heat, they get evenly browned and juicy.
Count backward from dinner time
The amount of time your turkey needs to roast depends on whether or not it's stuffed. A stuffed turkey needs 15 minutes per pound in the oven, while an empty turkey needs a few minutes less. Decide what time you want to serve dinner, then count backward to figure out what time the bird needs to go in the oven.
Let it come to room temperature
Take your turkey out of the fridge up to an hour before you plan to start cooking it. Make sure all packaging has been removed as well as any giblets in the neck and body cavities. Place the turkey breast side up on the roasting pan to let it slightly warm up and dry out for more even cooking and crispier skin.
Cover during roasting
Cover the turkey loosely with foil after about two-thirds of the cooking time has elapsed. This will keep the surface from burning or drying out while allowing the rest of the turkey to stay moist.
FAQ
Q. How big of a turkey do I need?
A. Plan to buy 1 to 1.5 pounds of turkey per person, erring on the side of more if you want leftovers.
Q. What's the safe internal temperature for turkey?
A. To cook a Thanksgiving turkey thoroughly, use a meat thermometer to check the temperature in the thigh and breast as well as the stuffing. Avoid touching any bones with the thermometer, or you'll get an inaccurate reading. Turkey and stuffing should both reach at least 165 degrees. Be sure to let the turkey rest for about 45 minutes after roasting so the juices can redistribute.
Best tools for cooking a turkey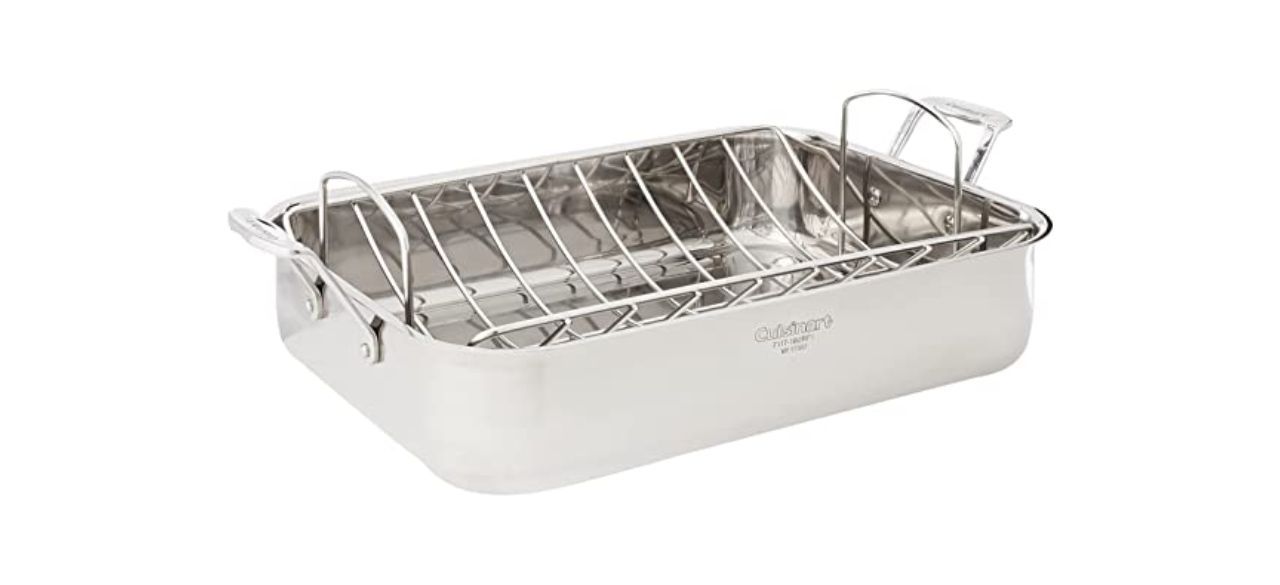 Cuisinart Chef's Classic Rectangular Roaster
Made from lightweight stainless steel, this sturdy turkey roasting pan has large handles for easy maneuverability of both the pan and its removable rack.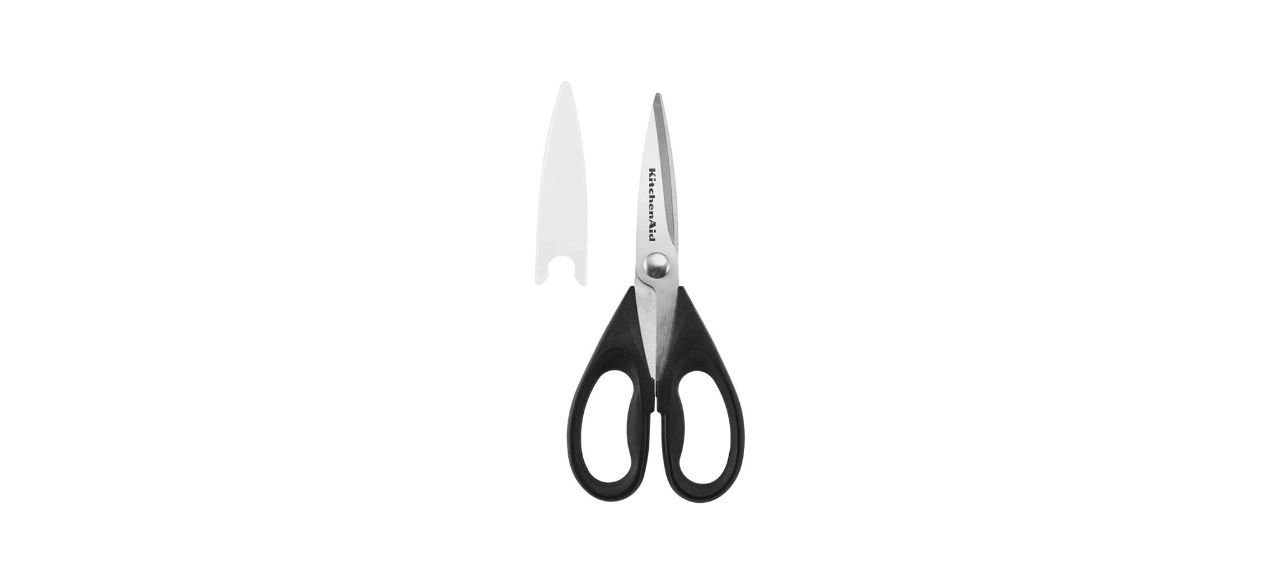 The high-quality stainless steel blades in these kitchen shears feature micro-serrations for easy, clean cutting. They come with a plastic sheath.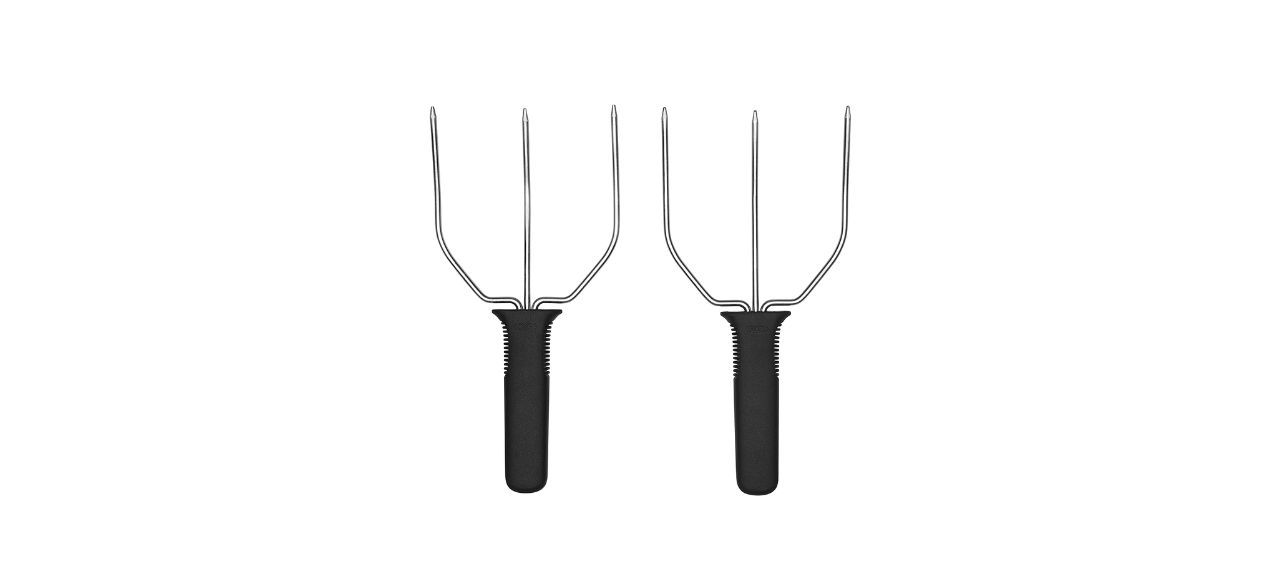 OXO Good Grips Turkey & Roast Lifters
Featuring sturdy stainless steel tines and comfortable, nonslip handles, these lifters make it easy to move your turkey from the roasting pan to the cutting board. They can lift up to 25 pounds and come with protective caps for storage.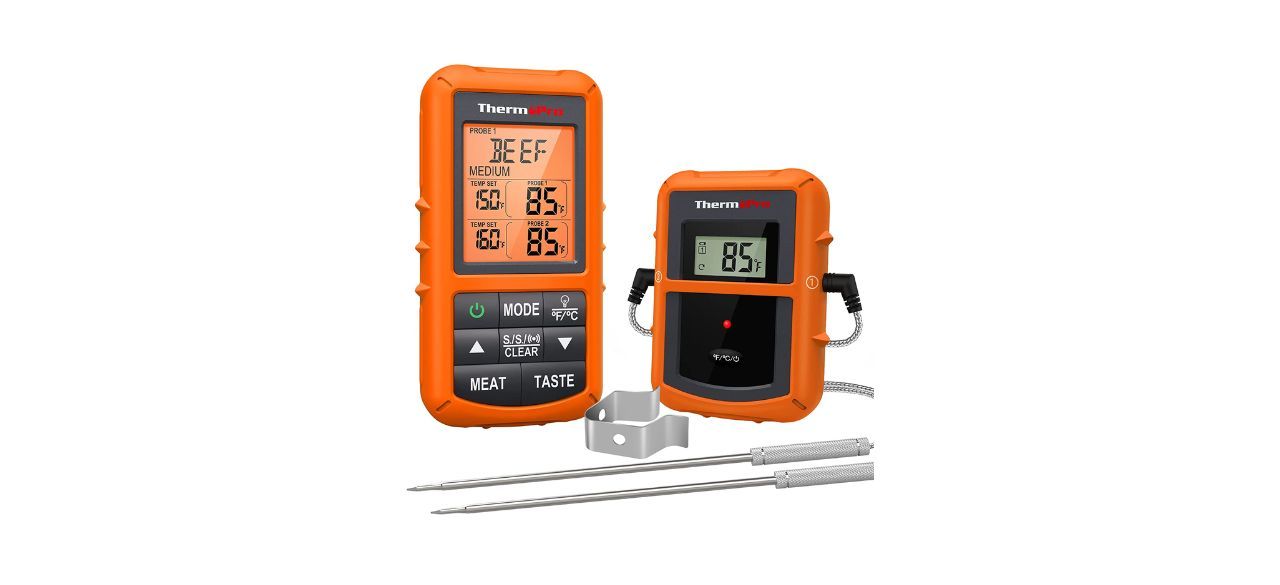 ThermoPro TP20 Wireless Meat Thermometer
Monitor your turkey without missing a moment with your loved ones using this wireless meat thermometer. The ThermoPro meat thermometer has a timer and presets for different kinds of meat and levels of doneness.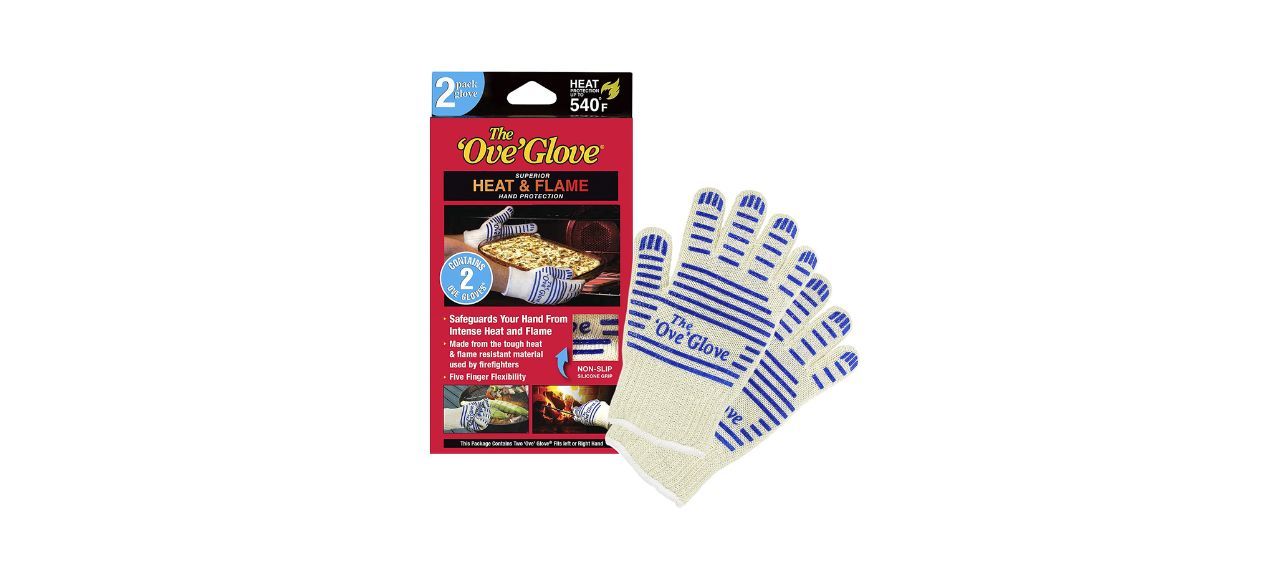 Heat- and flame-resistant up to 540 degrees, these gloves feature silicone palms and fingers to help you get a good grip on your roasting pan.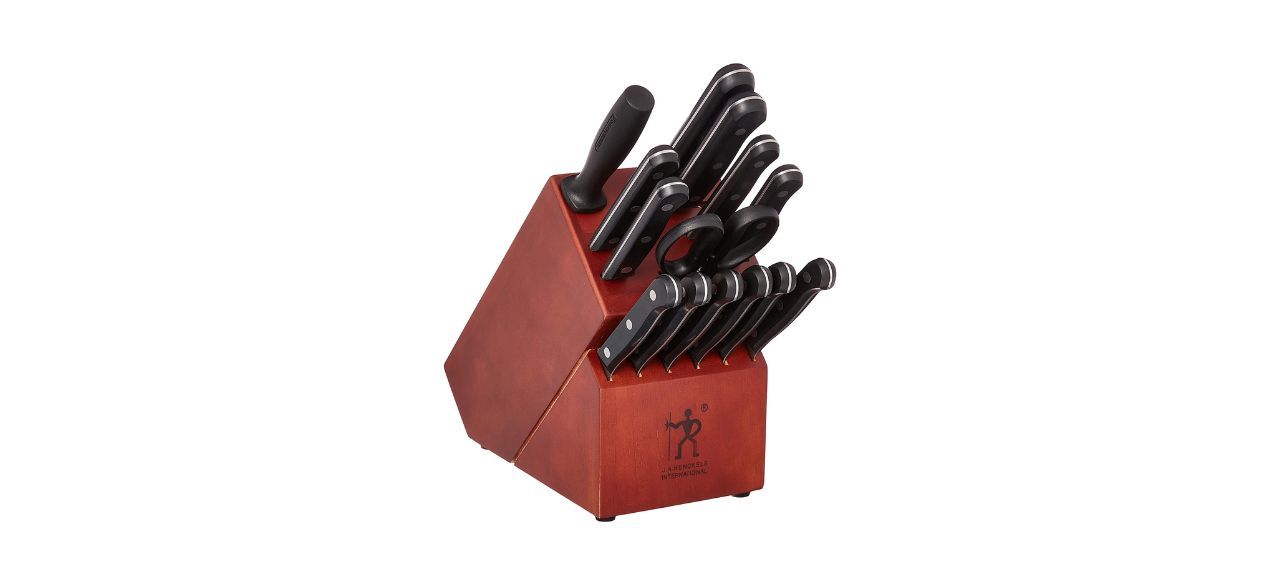 Henckels 15-piece Solution Knife Set with Block
Made by a trusted company, this Henckels knife set comes with 12 knives plus shears and a honing rod. The kitchen knives are dishwasher-safe and come in a sturdy wooden block to keep them organized and easily accessible.
Want to shop the best products at the best prices? Check out Daily Deals from BestReviews.
Sign up here to receive the BestReviews weekly newsletter for useful advice on new products and noteworthy deals.
Laura Reed writes for BestReviews. BestReviews has helped millions of consumers simplify their purchasing decisions, saving them time and money.
Copyright 2023 BestReviews, a Nexstar company. All rights reserved.