Best things to celebrate Kwanzaa with
With Kwanzaa right around the corner, you might be on the lookout for the best items to celebrate the holiday this year, and you're not alone. Kwanzaa was first celebrated in 1966 and continues to be a holiday celebrated by millions. While it may not be as well-known as other major holidays, more businesses are selling more than just Christmas trees for those who choose to partake in Kwanzaa and its festivities.
What is Kwanzaa?
Kwanzaa is a holiday for African Americans to celebrate their African roots. It's celebrated from December 26-January 1. Although it began in the United States, it's now celebrated in other parts of the world with a large population of those with African descent, such as the Caribbean.
The holiday is centered around seven principles, the Nguzo Saba, that encourage principles including unity and pride. The seven principles are unity, self-determination, collective work and responsibility (accountable for the community), cooperative economy (investing in the community), purpose, creativity and faith.
Families celebrate the holiday by sharing food, dressing in traditional African garb (although not required), playing music, dancing, sharing stories, decorating their homes and giving gifts. Each day, one of the seven principles is honored with the lighting of a candle, the Mishumaa Saba. On the last day, the black candle is lit and gifts are shared. Children are the primary recipients of gifts.
Whether you're searching for decorations, something to wear or artwork, there's something for every aspect of your celebration this year.
What you need to celebrate Kwanzaa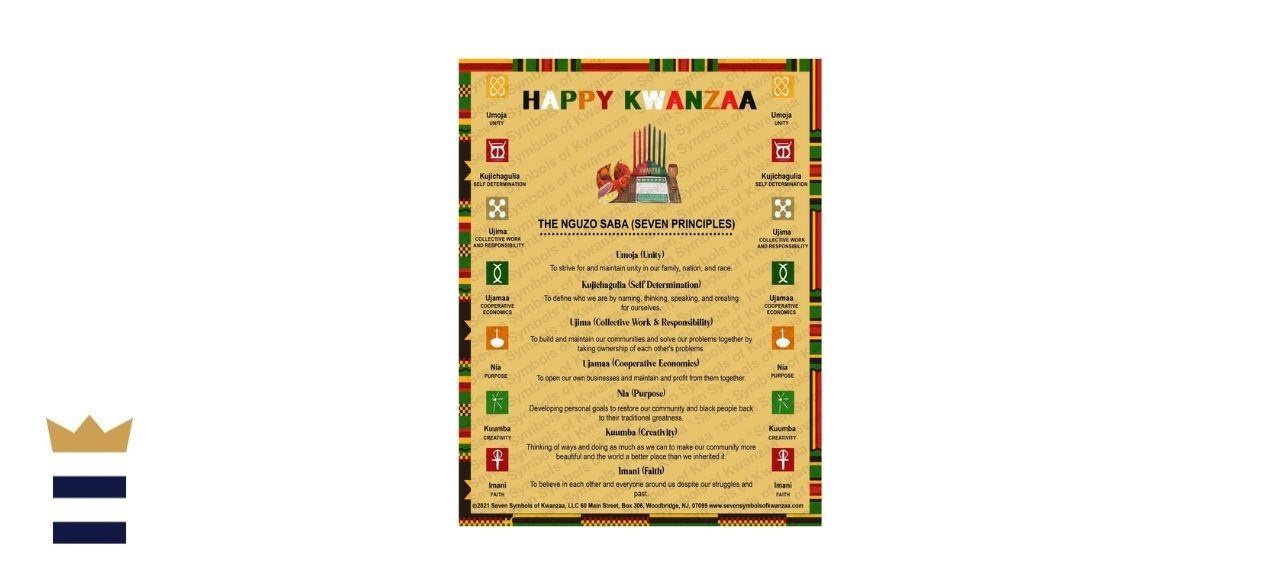 7 Symbols of Kwanzaa Nguzo Saba Poster
This poster can be conveniently downloaded and printed for quick and easy access. The seven principles are the most important part of Kwanzaa. Most families have a display of these principles nearby as a reminder of their importance. This poster is colorful, legible and provides definitions of each principle.
Sold by Etsy
7 Symbols of Kwanzaa Traditional Wooden Kinara (Candle Holder)
The Kinara is needed to hold the seven handles that represent the seven principles. Because it's another centerpiece of Kwanzaa tradition, it's important to find one of quality. This handmade Kinara includes rust-resistant gold as a finish.
Sold by Etsy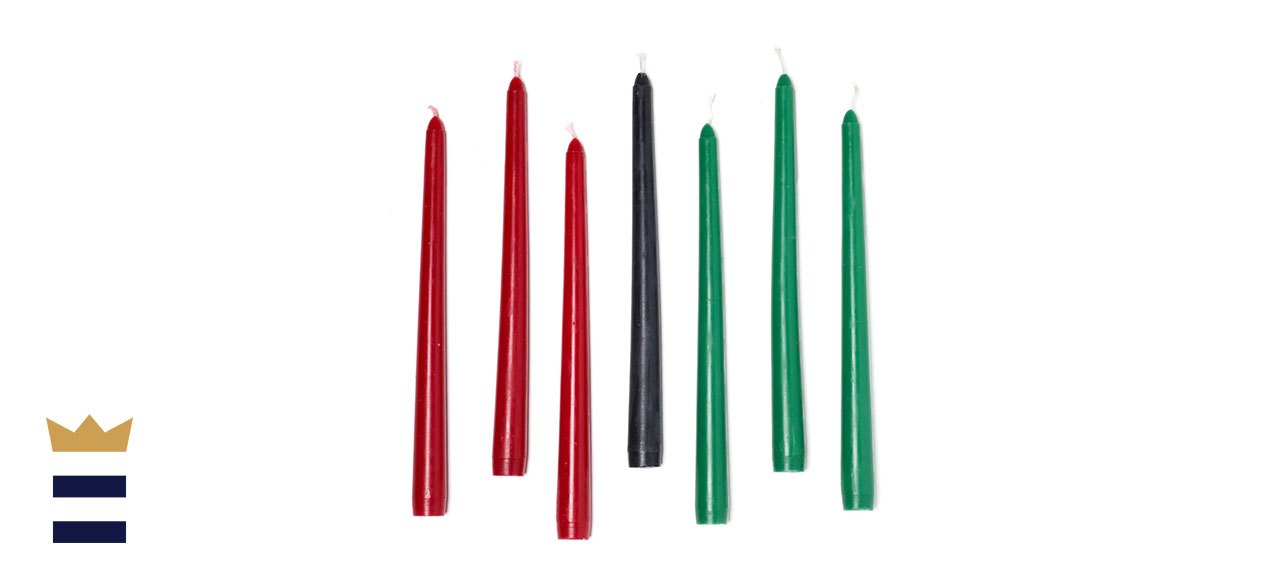 Heritage Apothecary Mishumaa Saba (Seven Candles)
The Mishumaa Saba are the seven candles that are lit each day of the holiday. Their colors are red, green and black, which represent the Pan-African flag. Each of the candles in this set are made to order. They're also dripless and are accompanied with a 60-page digital download. The download includes the history of Kwanzaa, recipes and gift ideas.
Sold by Etsy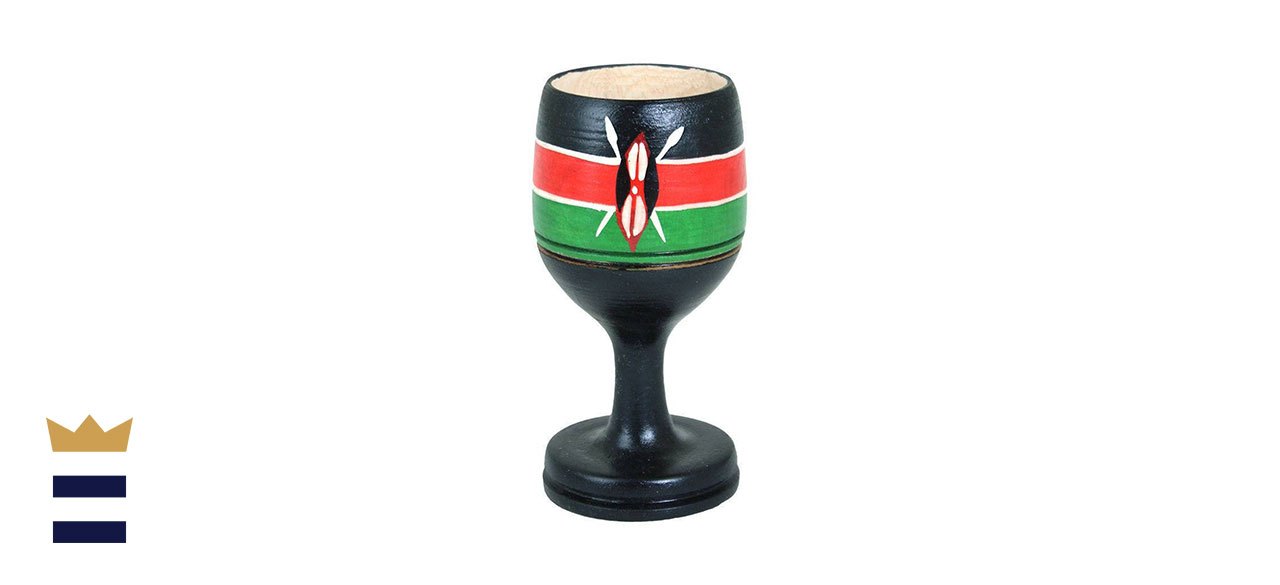 Africa Styles Imports Unity Cup (Kikombe cha Umoja)
The Unity Cup is essential to celebrating Kwanzaa. It's passed around and family members each take a drink from the cup on the sixth day (Karamu), as it represents unity. For larger gatherings, individual cups are given. Water, juice or wine is poured into the cup. The best unity cups are those made with your family, but if that isn't possible this year, this unity cup is a perfect addition to the festivities. It's made in Kenya and is 6.5 inches tall with a 3-inch diameter.
Sold by Etsy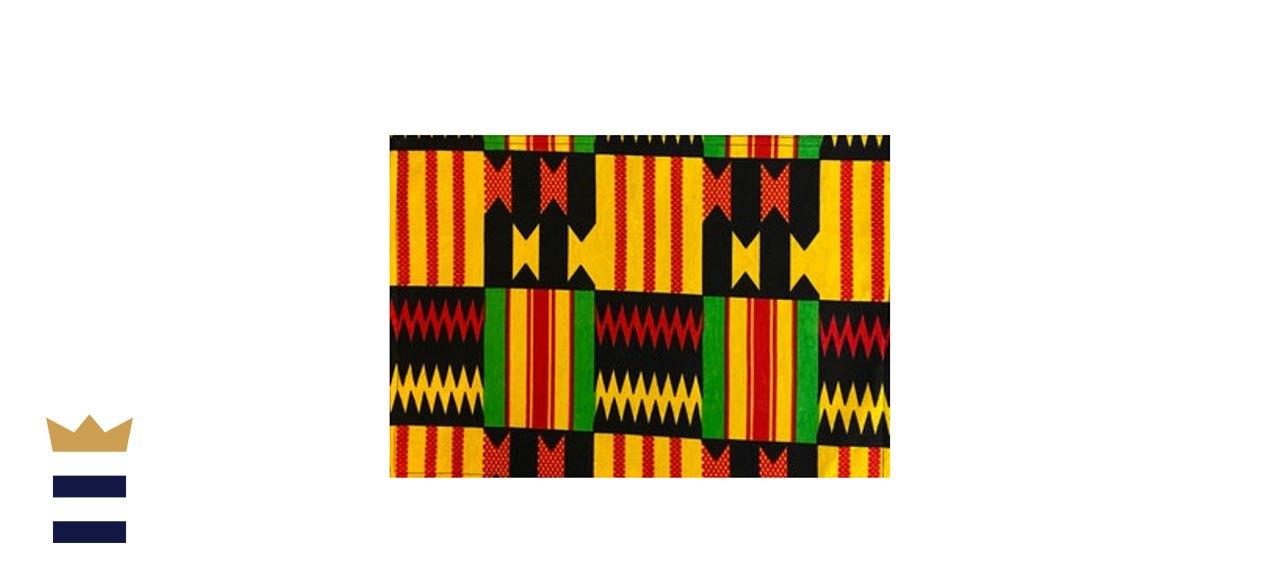 The mkeka is the literal foundation of Kwanzaa. It's a placemat made from straw or cloth, and it's what your Kwanzaa items rest on to represent that nothing can be built without a foundation. The mkeka is the base of your Kwanzaa display. This mkeka is reversible and can be personalized with your family's name in the font of your choice. The mat is small but is ideal for decoration.
Sold by Etsy
Ebony Heritage Co. Pan African flag (Bendera)
Flags signify pride. This 50-by-60-inch flag is the perfect backdrop for the holidays and to have year-round. The flag is handmade of a cotton/poly blend. It's light enough to be supported by the thin nail pins included. Additionally, the nail pins won't damage your walls. The colors are vibrant and bright, meaning this will last for many holidays to come.
Sold by Etsy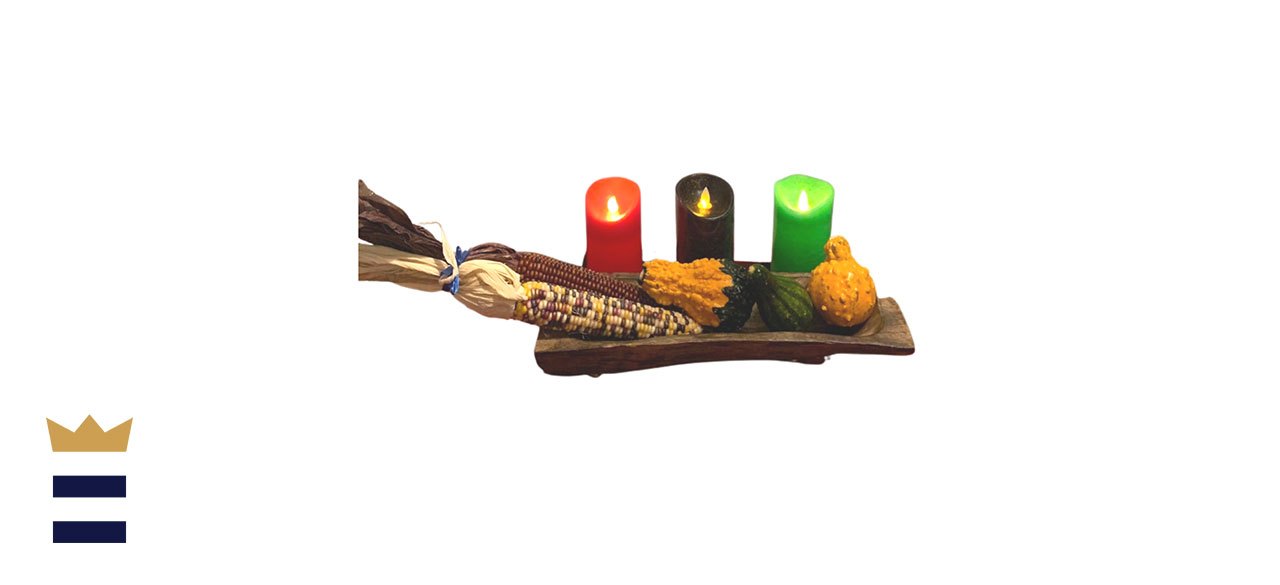 KwanzaaWorld Kwanzaa Winter Centerpiece
Mazao (crops and fruit) symbolizes the fruits of one's planning and work. It's patterned after African harvest festivals. Oftentimes, nuts, vegetables and fruit are placed in a bowl placed on the mkeka to represent this work. This centerpiece comes with corn and gourds on a rectangular gold tray. Corn (muhindi) is important because it represents children and the future.
Sold by Etsy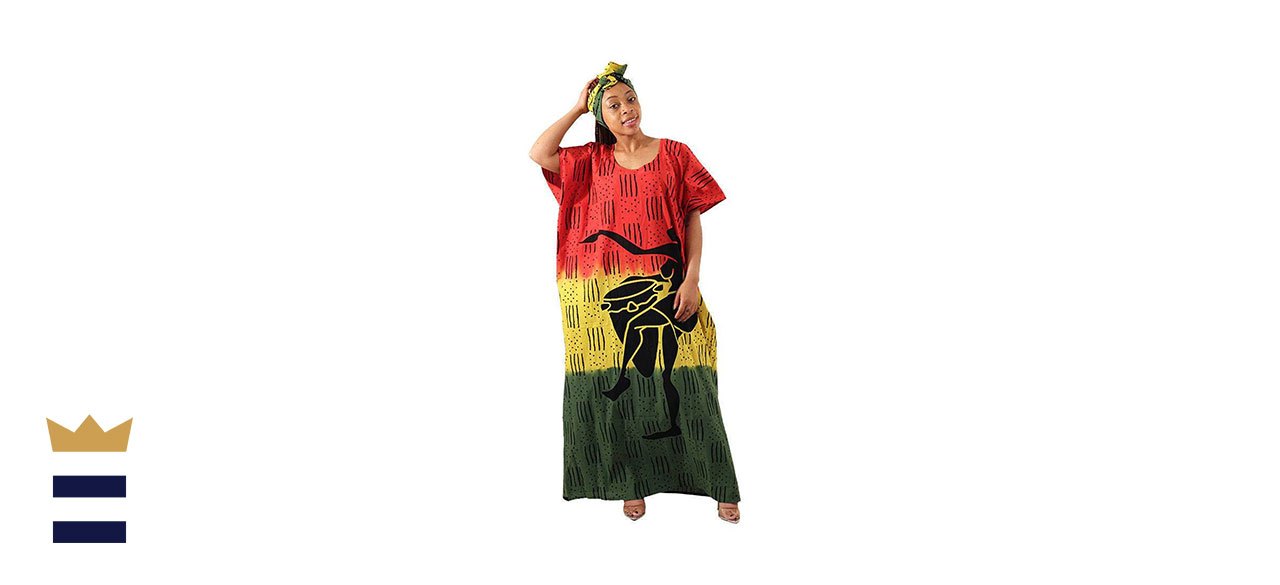 Africa Styles Imports African Roots Color Kaftan
This mud print kaftan is stunning. Its colors are representative of the holiday. The mud print design helps set this kaftan apart from many others. The design also alludes to the traditions of African cultures with a woman dancing to the beat of her own drum. There's a headwrap included to help complete the look.
Sold by Etsy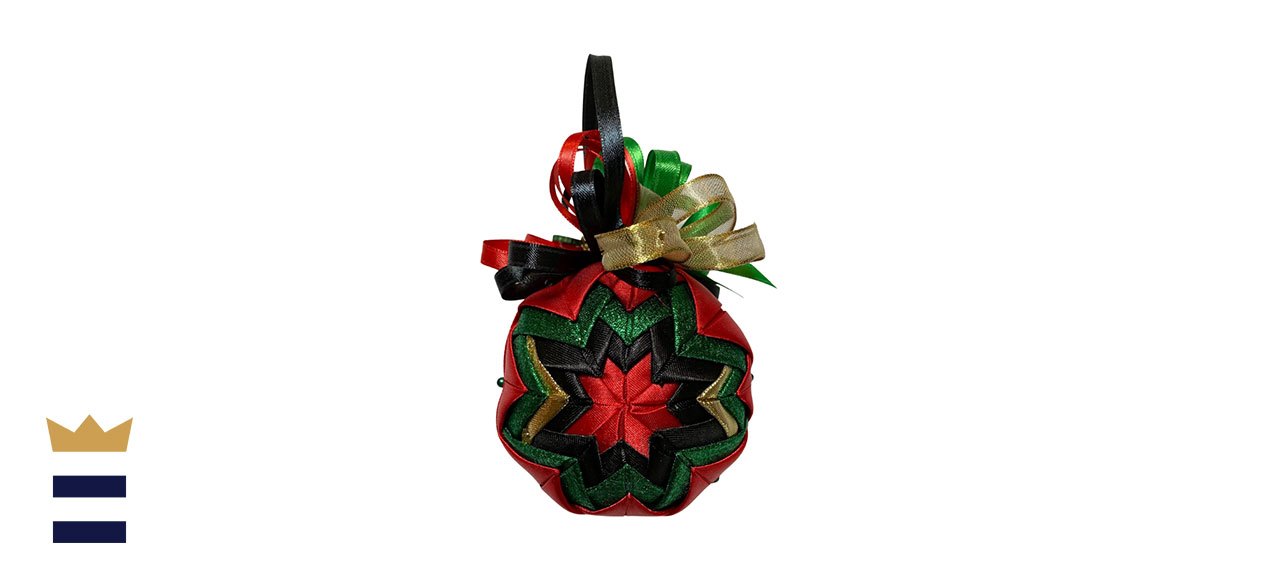 Ayana Boutique Gifts Cultural Pride Quilted Holiday Ornaments
Celebrating Kwanzaa doesn't mean giving up other holidays like Christmas. If you're still planning on putting up a Christmas tree, consider picking up some of these handmade, unique ornaments. The colors are eye-catching and the designs are sure to create conversation. The ornaments are complete with colorful ribbons that make hanging a breeze.
Sold by Etsy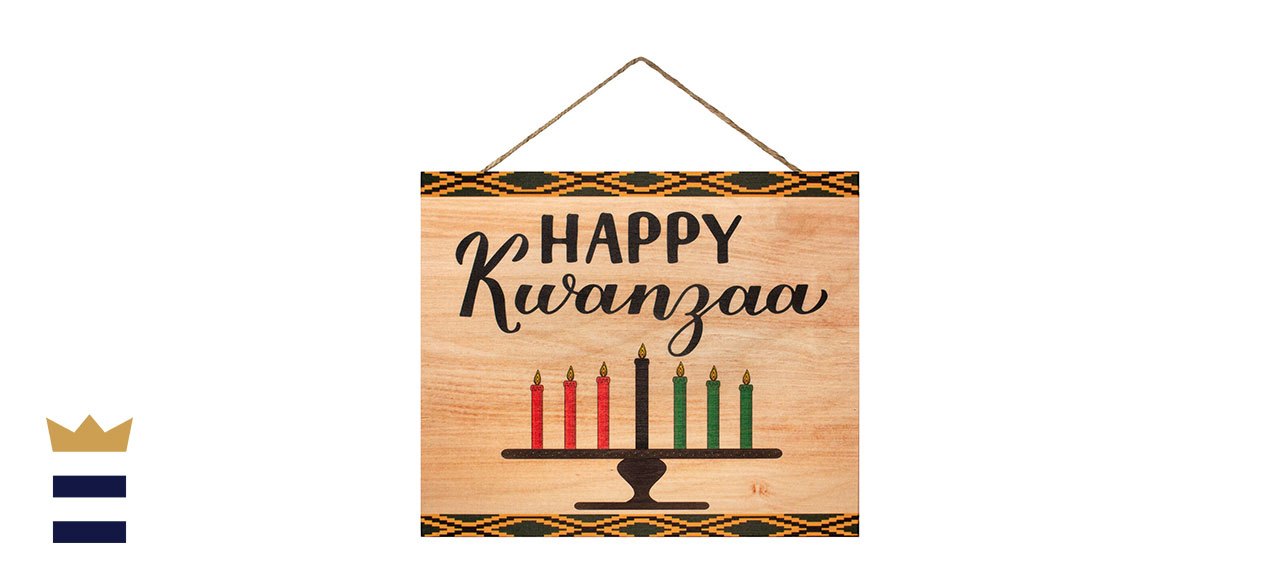 Jenny Gems Home Decor Kwanzaa Wall Sign
This 10-by-12-inch sign can be hung on the wall, window or door. The sign is made from high-quality wood that will last for generations. It comes with a hook and a string and can be hung in a variety of ways. The sign also makes the perfect gift for a friend or relative who celebrates the holiday.
Sold by Etsy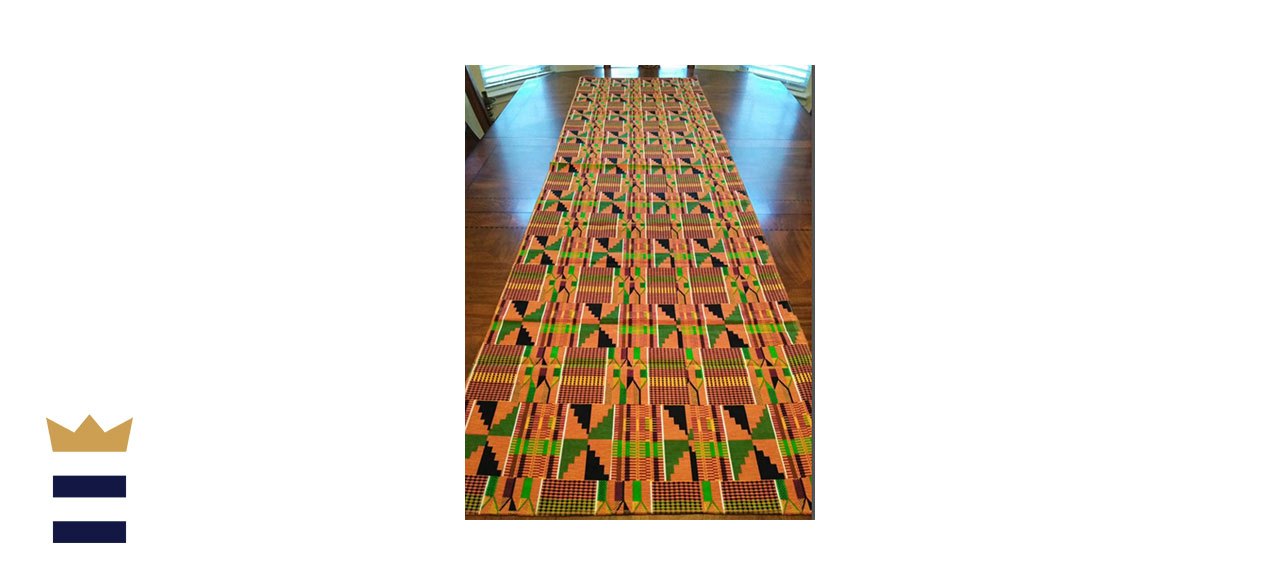 Fabric Giant USA Kente African Table Runner
Every Kwanzaa celebration requires a display table of all of your Kwanzaa items, and setting them directly on the table isn't ideal. This Kente African table runner will pair nicely with your mkeka. The runner is 70-by-22 inches but can be customized if you want it shorter. The material is 100% cotton imported from Mali, and the runner is made in the United States. Once Kwanzaa is over, feel free to keep the table runner on the table, as it will make any room look classy year-round.
Sold by Etsy
Sign up here to receive the BestReviews weekly newsletter for useful advice on new products and noteworthy deals.
Ashley Willis writes for BestReviews. BestReviews has helped millions of consumers simplify their purchasing decisions, saving them time and money.
Copyright 2021 BestReviews, a Nexstar company. All rights reserved.