This is an archived article and the information in the article may be outdated. Please look at the time stamp on the story to see when it was last updated.
Which Haggadah is best for your Seder?
The Seder is an essential element of any Passover celebration. During a Seder, people gather to eat foods that symbolize various aspects of the ancient Hebrews' Exodus from Egypt. Haggadahs are a critical element of a Seder, as they guide people through the Seder. And there are thousands of kinds of Haggadahs, telling the story through a wide variety of prisms.
In this article: "Family Haggadah: Haggadah Shel Pesach," "My Very Own Haggadah: A Seder Service for Young Children," and "The Passover Haggadah: An Ancient Story for Modern Times"
What is a Seder?
A Seder is an important ritual in which six food items with symbolic ties to the Exodus are eaten. During the Seder meal, the story of the Exodus is recited. In addition to the Seder plate, four glasses of wine are used to represent the four promises made by God to the Jews.
What is a Haggadah?
"Haggadah" means "telling." The Haggadah guides the Seder ceremony and tells the Passover story. Each of the many kinds of Haggadah has its own way of presenting the story and guiding the ritual.
It's common to have a Haggadah for each participant, including children, so they can take part in reading, singing and chanting blessings.
What to consider when buying a Haggadah
Tradition: The Seder has evolved over the years, and many families have their own Passover traditions. Before getting a Haggadah, decide whether you want one that aligns with your family's customs or if you'd prefer to start your own traditions.
Transliteration: Many Haggadahs have English and Hebrew texts. Some also have transliteration, meaning the Hebrew letters are accompanied by their English counterparts. This practice makes it easier to learn basic Hebrew as you work your way through the Seder.
Modern retellings: Some Haggadahs feature modernized elements, such as gender-neutral language or feminist perspectives. It's important to consider whether you want to incorporate a modern touch or if you'd rather take a traditional approach.
Illustrations: Images are a perfect way to keep the ritual engaging. Pictures are especially beneficial when children are present at your Seder.
Seder length: Seders can take an hour and a half or longer. The event's length is largely dependent on the Haggadah you use. If you want a shorter Seder, consider a book that briefly highlights the essential elements.
Haggadah formats
Paperback: These books are usually cheaper than hardcover books. Paperback Haggadahs are perfect if you plan to buy a book for each guest.
Hardcover: These Haggadahs are an excellent choice if you plan to pass the book down. Hardcover books are more likely to stand the test of time.
E-book: Digital Haggadahs are an interesting option. You can display them on your smart TV for your guests to see, provided you have the necessary equipment, or use them to celebrate online with far-flung loved ones.
7 Haggadahs to consider for your Seder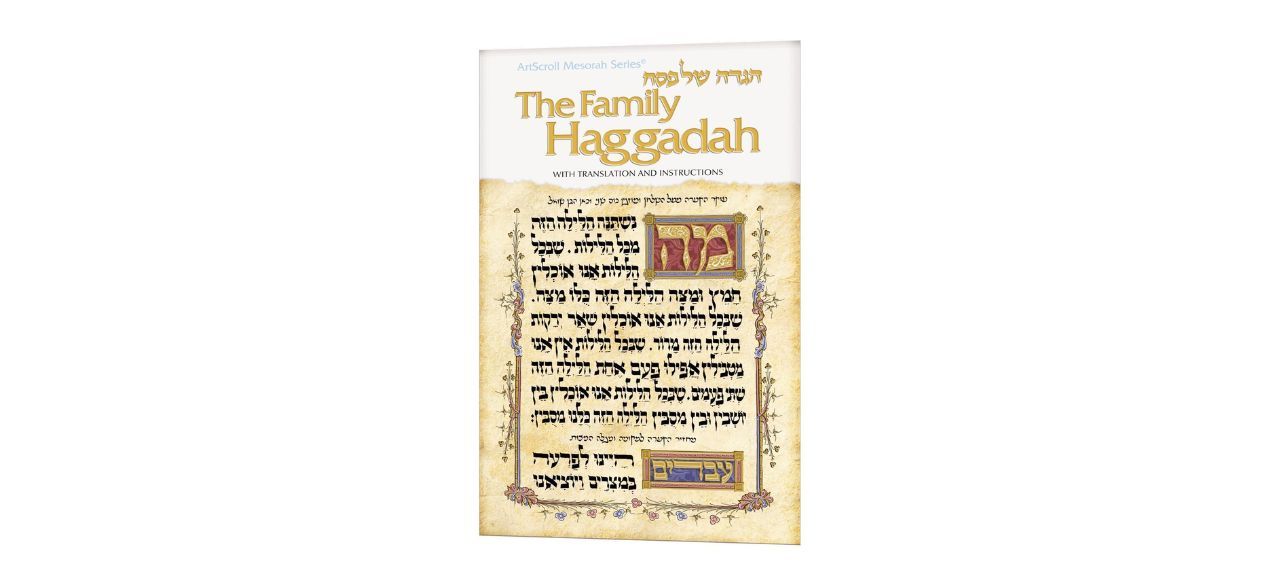 "Family Haggadah: Haggadah Shel Pesach"
This tradition-laden book arrives individually sealed in plastic to lessen the chance of it getting damaged. It includes full-text and ArtScroll translations for an authentic look and feel. Many reviewers said they were impressed with the accurate translations.
Sold by Amazon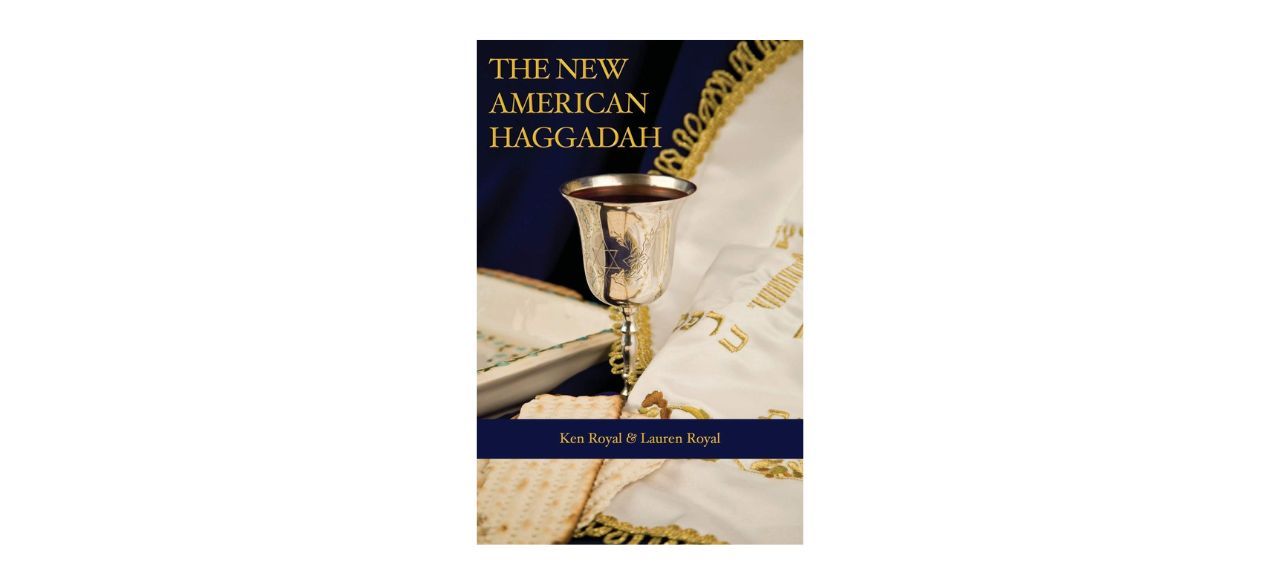 "The New American Haggadah: A Simple Passover Seder for the Whole Family"
This book is loved for its simple, fast take on leading a Seder. One of the authors, Lauren Royal, is a New York Times and USA Today bestselling author. The print is large, and the instructions are easy to follow.
Sold by Amazon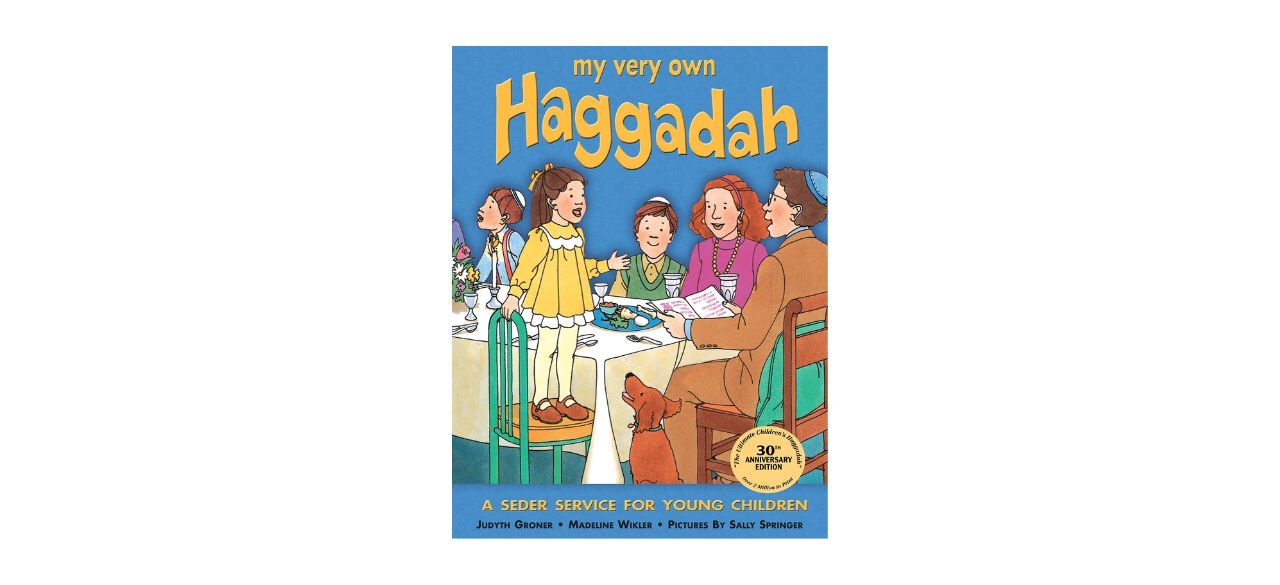 "My Very Own Haggadah: A Seder Service for Young Children"
This is an excellent way to get children involved in your Seder. It has coloring pages, recipes, activities and fun illustrations.
Sold by Amazon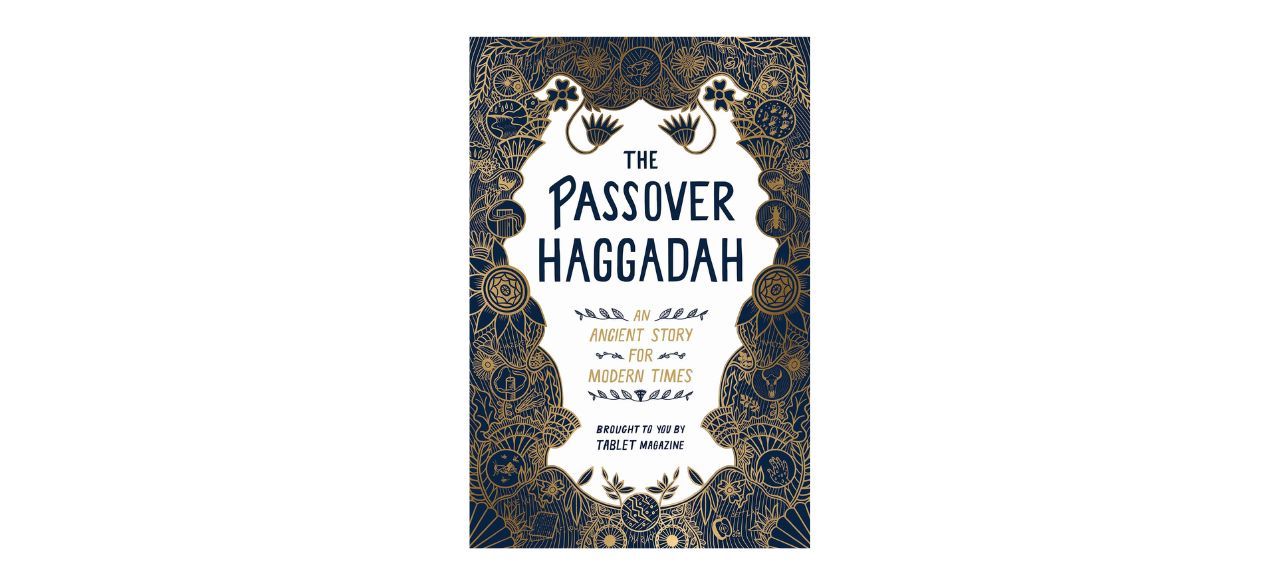 "The Passover Haggadah: An Ancient Story for Modern Times"
This was written by the editor-in-chief of Tablet, an online magazine about Jewish news, ideas and culture. It adds a modern twist to the ancient Seder ritual by incorporating inclusive language.
Sold by Amazon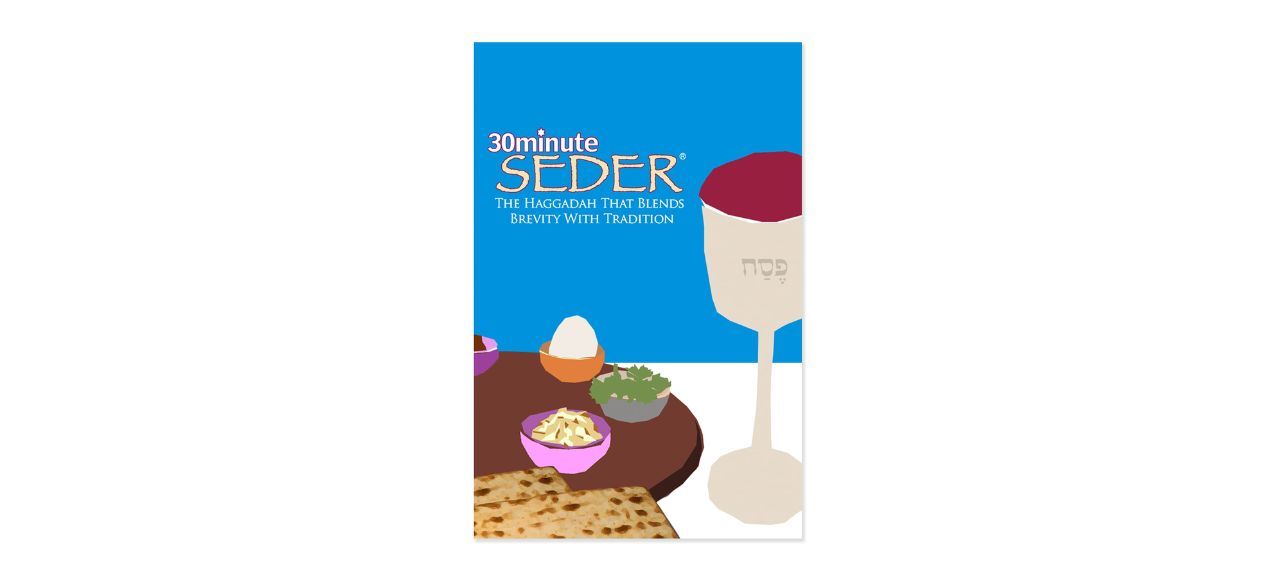 "30 Minute Seder: The Haggadah That Blends Brevity With Tradition"
This has colored illustrations and gender-neutral language. It lets you complete the Seder ritual quickly, making it a perfect choice for those with young children.
Sold by Amazon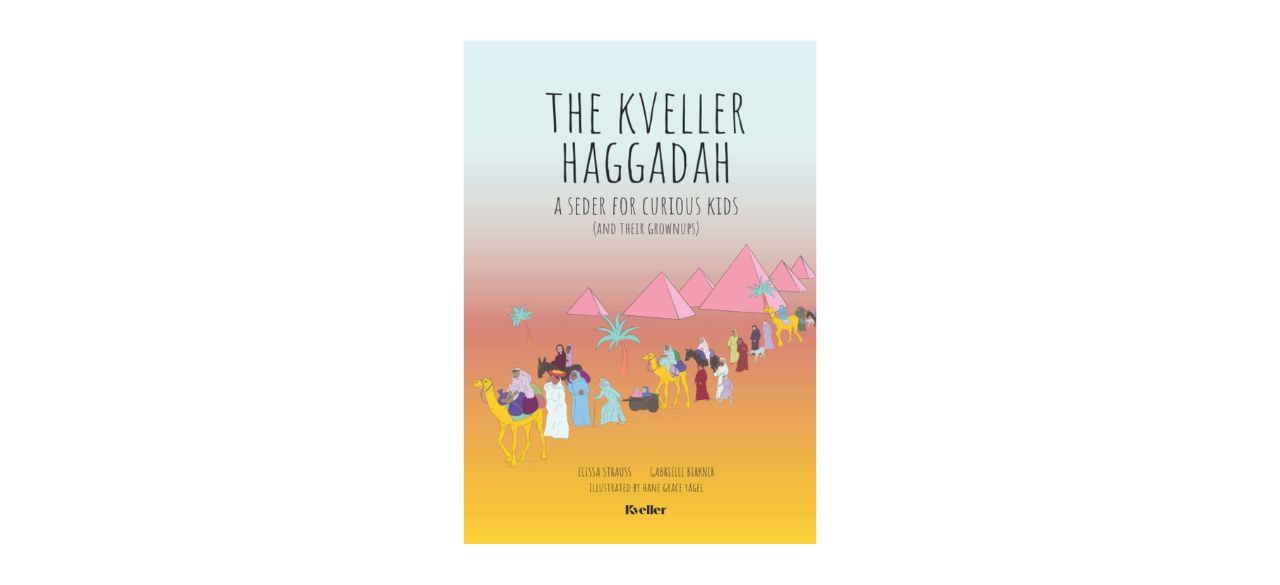 "The Kveller Haggadah: A Seder for Curious Kids (and their Grownups)"
This kid-friendly Haggadah from the Jewish parenting site Kveller.com has illustrations that make great visual aids for teaching kids about Passover. It has traditional translations and original additions, such as a list of Passover-themed cocktails.
Sold by Amazon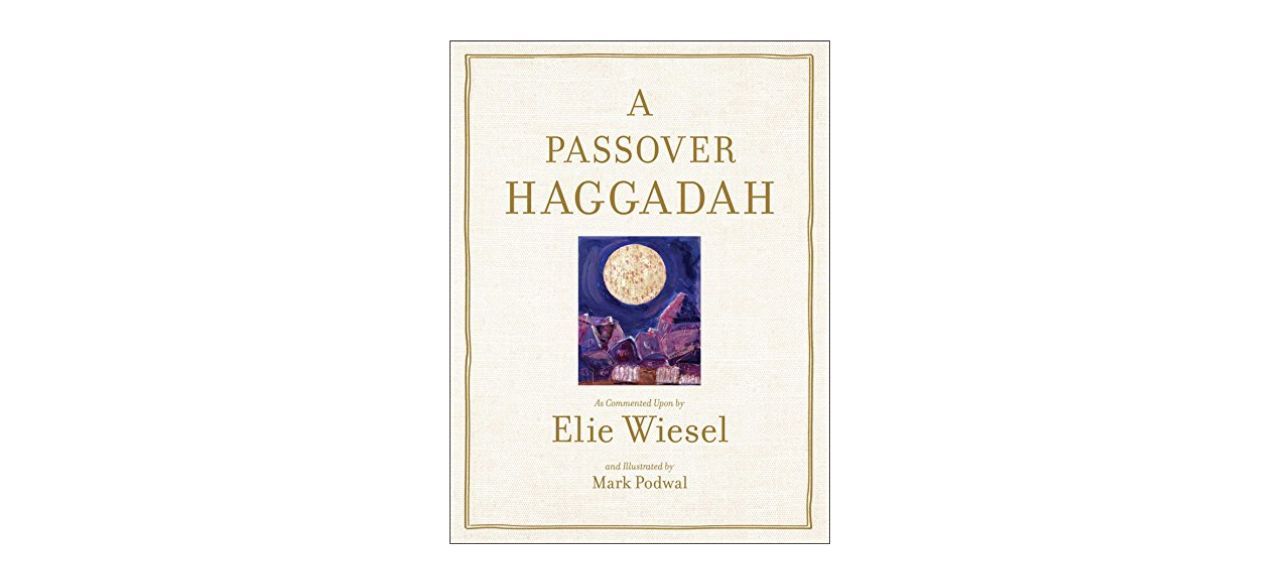 "A Passover Haggadah: As Commented Upon by Elie Wiesel and Illustrated by Mark Podwal"
This illustrated Haggadah has traditional text and poetic interpretations by author and 1986 Nobel Peace Prize recipient Elie Wiesel. It's available in paperback, hardcover and Kindle editions.
Sold by Amazon
Other Passover books to consider
Want to shop the best products at the best prices? Check out Daily Deals from BestReviews.
Sign up here to receive the BestReviews weekly newsletter for useful advice on new products and noteworthy deals.
Cody Stewart writes for BestReviews. BestReviews has helped millions of consumers simplify their purchasing decisions, saving them time and money.
Copyright 2023 BestReviews, a Nexstar company. All rights reserved.