This is an archived article and the information in the article may be outdated. Please look at the time stamp on the story to see when it was last updated.
DENVER — Some Denver homeowners who bought "Affordable Housing" homes they weren't qualified to buy aren't getting any help from their title company, who they thought they paid to catch such mistakes.
As FOX31 has previously reported, the City of Denver has identified 194 homes out of the city's nearly 1,300 income restricted homes, were sold to buyers who never provided any proof they met income guidelines.
Buyers in many cases say they never knew they were buying a home that was part of Denver's affordable home program and it never came up at the time of the sale, either from their real estate agent or the title company who allowed the purchase to go through without disclosing the affordable housing covenants. requirements.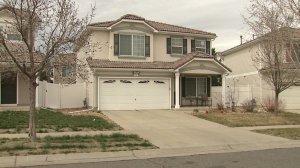 Some Denver homeowners have filed insurance claims with their title company for not catching the affordable housing  disclosures.
The owners insist they were never told they make too much money to buy  the homes under city rules.
Denver's Office of Economic Development is encouraging such homeowners to sell their homes to people who qualify but that would force affected homeowners to sell their homes at a significant loss in a hot real estate market.
Instead, homeowners want their insurers to at least pay the difference between the market price of their home and the lower maximum resale price the city wants them to sell the home for to comply with Denver's affordable housing rules.
But today, FOX31 obtained letters from Fidelity National Title Insurance Company and Chicago Title Insurance Company to two different homeowners and each claim was denied.
The denial letters state declarations of affordability are listed as specific coverage exceptions to the homeowners' title policies. The letters also state that title companies "had no obligation to disclose the existence of the Affordability Restrictions" to buyers at the time of purchase, per Colorado case law.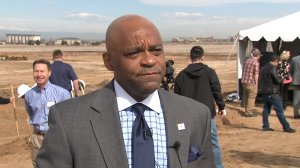 That position is directly at odds with Mayor Michael Hancock, who stated in a March 30th letter to the Land Title Association of Colorado, "The failure of the title companies to perform due diligence has put the city's affordable housing stock at risk by taking homes away from those who are income-qualified; and my greater concern is that Denver residents who relied on the title companies to provide them assurance of good title to their homes did not in fact obtain good title."
In response, the LTAC's President Kelli Klein wrote back to Mayor Hancock that affordable housing restrictions are not listed as a requirement in title search records because, "They do not directly affect the lien position of a lender or the right to clear title of proposed owners."  Instead she wrote "they are listed as an exception to title" but not something title companies are required to disclose.
The Mayor's office is not satisfied  with the LTAC's response and issued the following statement to Fox 31:
"This issue for many of Denver's homeowners could have been avoided if all title companies required compliance with affordable housing covenants before the policy can issue. Some title companies have required compliance with affordable covenants, while others fail to do so. We are disappointed with LTAC's response to this situation as they are not prioritizing homeowners. The failure to require compliance can effect homeowners statewide, and Denver will continue to work with industry groups to further education and training while pushing for reforms by state regulators."
So far, the City of Denver has received signed forms from a a 138 households, who intend to participate in the city's resolution program.  But it's not clear if the city's program will allow homeowners, who bought affordable housing homes through no fault of their own, to remain in those homes without penalty.
An attorney who represents some affected homeowners told FOX31 the issue might only get resolved through litigation.