This is an archived article and the information in the article may be outdated. Please look at the time stamp on the story to see when it was last updated.
I don't know about you, but I love everything about Thanksgiving.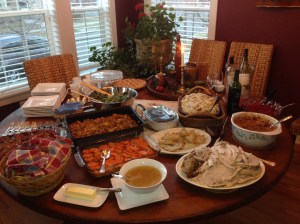 I can't wait to invite family, plan the menu, select the turkey, set the table, figure out the seating arrangement, prepare the food, serve it up and enjoy as much time around the table (or tables)as possible.
As a parent in a blended family I still love to do all these things, but that doesn't mean the entire mix loves each element as I do.  Say the word 'holiday' and some people are stressed out already.  Now add in the needs of everyone who's part of a blended family:   your needs, your spouse's needs, your kid's needs,  your step-children's needs, managing time for the kids with the ex-spouse, and I haven't even touched on extended family!
So I went looking for some tools so that all of us with blended families, or large extended families, can use to live through this Thanksgiving as smoothly as possible.   We're actually starting this early so you have time to prepare,  and I'm not talking about the food.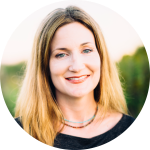 "Lower your expectations, or abandon them altogether."  That's sage advice from Dr. Lisa Marie Bobby, Founder of Growing Self Counseling and Life Coaching in Denver and the host of The Love, Happiness and Success Podcast.
But I hear you saying, "I want to present a beautiful dinner and have everyone enjoy it!" Maybe try that on Friday, when the pressure is off.  For Thanksgiving, it's all about coming together and in blended families, not everyone wants to be together.  "In fact," says Dr. Bobby, "kids of all ages have memories about Thanksgiving with their parents before divorce.  So they may feel guilty sitting at this new blended table, or disloyal to their parent if they actually like their step-parent."
Was this in the manual you got for your new marriage?  Mine, neither.  "Today, more than four-in-ten American adults have at least one step relative in their family – either a stepparent, a step or half sibling or a stepchild," according to a nationwide Pew Research Center survey.  So when you face this holiday period from November through January, you are not alone.
The good news is that if you're hosting Thanksgiving, you and your spouse get to set the tone for the day.  Here's Dr. Bobby's recipe for the best possible outcome:

Lower your expectations.  Go ahead and make the food and do everything you normally would, but don't expect your kids and step-kids to feel a certain way about the day.  If you expect your child to be happy, you could be disappointed.  If your older child needs to leave, allow for that.  If anything, expect the children will not be ok, then anything better than that is gravy.
Make space for alone time.  Whatever the age of your child, he or she may need to feel more support from you in this blended environment.  Whether that means making sure you're seated next to them, or taking them out for a walk alone after dinner, allow your child to feel secure.
Don't try so hard.  When traditions are different for each family, over compensating can backfire.  So, if mom is used to watching football with her kids after the meal and dad is used to going to a Thanksgiving evening movie with his kids, do it and let everyone feel comfortable.  Forcing all the kids to do the same thing rarely works.
Have compassion.  This is the secret sauce, according to Dr Bobby.  Especially in the first few years after the blended family is formed, Thanksgiving can be hard for everyone.  So be sensitive to the emotions that are either under the surface or raw to the touch, and have tolerance for each other.
Binding all of these elements?  Planning.  Check with the former spouses and make sure everyone is clear on Thanksgiving.  Will the kids be going to more than one meal, or alternating this holiday every year?  They'll feel more secure having this information.  Dr. Bobby also suggests asking the kids "what would be a good holiday?"
The challenge for some blended families is to try to form new traditions right off the bat. Eventually, that will most likely be a wonderful thing, but if you're in the first few years of a new bond you might want to slow down.  "This Thanksgiving, focus on your kids," says Dr. Bobby,  "respect their feelings. Your new marriage is strong enough."
If all this makes you want to book a trip, alone, somewhere very far away, to simply dismiss Thanksgiving, remember that in avoiding the holiday altogether, your family is being denied this new reality and the opportunity to work through that new reality.  Bottom line, this is your family's new normal, and it looks different for everyone.  Once you figure out how to live through it, December is right around the corner.
And for a step back in time, here's Thanksgiving:  Brady Bunch Style.
Email: lois.melkonian@kdvr.com                                                                                                                 Twitter: www.twitter.com/LoisMelkonian                                                                                          Facebook: www.facebook.com/LoisMelkonianFOX31
Lois' Living Through It blogs are posted on Mondays and Thursdays.  Join her Monday mornings at 8:45am on Good Day Colorado.