This is an archived article and the information in the article may be outdated. Please look at the time stamp on the story to see when it was last updated.
A few years ago I remember someone telling me that if I wanted to stick to my New Year's resolutions I should pick only one.  Resolution.  Then the odds of keeping that resolution would be higher.  I'd love to tell you that worked.  Actually I can't recall what my goal was that year.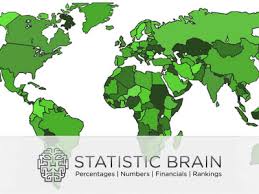 Statistics fascinate me, and I'm a bit surprised to discover that according to the folks at Statistic Brain, only 8 percent of people achieve their New Year's goals. 8 percent.  And yet every year nearly half of all Americans make a list of things we'd like to change about ourselves in the coming year. That's a lot of us.  Even if we don't stick to those goals, I think it's pretty impressive that there's a longing inside us to do better. Some call it a fantasy ritual that we know we may not achieve. But the number crunchers at Statistic Brain found that "people who explicitly make resolutions are 10 times more likely to attain their goals than people who don't explicitly make resolutions."  That means even if we're only at it for a short time, we're better off at least trying.
Resolutions run the gamut. There are physical resolutions like losing weight, quitting smoking, eating healthy, drinking less. There are mental resolutions like enjoying life more, falling in love, holding your tongue. There are financial resolutions like spending less, saving more, living within your means. There are overwhelming resolutions like writing a novel, running a marathon, achieving world peace. Some are more probable than others.
Chris Berdik, author of Mind Over Mind writes about how our mental expectations can be self fulfilling prophesies.
But even he says he's keeping his list of New Year's resolutions short, "I think my earlier laundry lists made it easier to abandon."
There are plenty of suggestions on how we can keep our resolutions.  Alyson Jones, writing in the Huffington Post, has 20 such tips, including three I totally resonate with:  be realistic, stay focused and look for others who share your goals and support each other
Business Insider has released a compelling list of goals for 2015:  20 Super-Successful People Share Their New Year's Resolution.  Among them Shark Tank' investor Daymond John wants to hit the slopes more often, Cofounder and CEO of The Global Poverty Project Hugh Evans is committed to ending extreme poverty, and billionaire owner of the Dallas Mavericks Mark Cuban resolves to play more.  While each of the 20 people on the list may have more than one goal this article focused on one area, making their resolutions appear more manageable.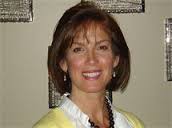 Frances Forgione, Denver Counseling and Executive Life Coach, says there are some key areas to keep in mind if you want to stick to your resolutions:
1) Set realistic goals and be specific; track your progress. Often times people give up on their resolution because they took on more than is realistic or they are not specific enough with the plan.

75% maintain their goal in 1st week.

That number drops to 46% after 6 months.

Only 8% consider their resolution goals successful by the end of the year.

Set up rewards for yourself on monthly basis and larger rewards at the 6 month, 9 month and 12 month markers.

2) Anticipate obstacles – triggers that lead you off course.  Come up with a plan of how you would handle the obstacles.  Here are some common triggers:

H.A.L.T – when we are Hungry, Angry, Lonely, Tired – we are more vulnerable to going off course.  Learn to identify internal emotional states and come up with alternatives for dealing with stressors.

3) Find supports. Part of why  A.A., Weight Watchers, and The Biggest Loser are effective is because of relationships that help motivate us.  Find a friend with a similar goal,  take a class, or  join a group. Make a friendly "bet" or competition with family member or friend.  Find a joint reward – that if we both accomplish our goal, we get a special night out together or go on a trip together.  Make it fun!
So with that in mind, and in the spirit of Living Through It, here are my resolutions for 2015:
Let go of things I cannot control. In almost every area of my life it's clear that trying to force change rarely works.
Stay connected with the people who shape my life.  Relationships with family and friends need to remain a top priority.
Inspire creativity in my work and home. When what I do is filled with passion, the result is so much more gratifying.
Will I be able to keep these resolutions?  Well, I'm hopeful that each is broad and specific enough to challenge me.  And by sharing them here, I'm guessing the odds are better.
Wishing you and yours an awesome year to come.  And if that includes making New Year's resolutions, I'm hoping you'll stick to them!
Email: lois.melkonian@kdvr.com                                                                                                                 Twitter: www.twitter.com/LoisMelkonian                                                                                          Facebook: www.facebook.com/LoisMelkonianFOX31
Lois' Living Through It blogs are posted on Mondays and Thursdays.  Join her Monday mornings around 8:45am on Good Day Colorado.