This is an archived article and the information in the article may be outdated. Please look at the time stamp on the story to see when it was last updated.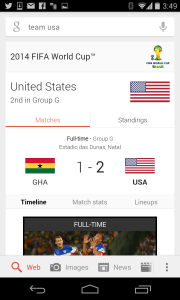 The World Cup frenzy is in full swing around the world and here in Colorado.  The easiest way to keep tabs on your favorite team is on your smartphone.
Android users should start with Google Now.  It's likely already built into your phone.  Simply search for "Team USA" and a full listing of scores, stats and upcoming games will appear.  Now will remember your search and keep you updated automatically about future games and scores.
iPhone users can also grab the latest scores by asking Siri.  Be sure to ask nicely.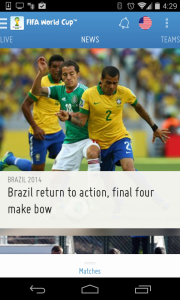 Go one step further with the official FIFA app on iPhone and Android.  It includes all the World Cup info you could possibly handle.  Select your favorite team and the app will be tailored to the info you're looking for.  The FIFA app will also give you notifications galore to help you stay updated throughout the World Cup.  The FIFA app is free.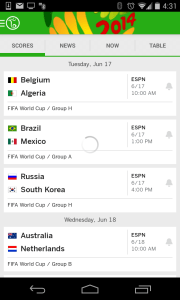 ESPN FC is another great app for tracking down all the World Cup info your brain can process.  It includes team rosters, schedules, scores, etc.  I also like the "now" tab that shows a stream of the latest twitter updates.  As you know, social media can get busy during those big games. ESPN FC is free for iPhone and Android.
Want to watch the games on your computer? Check out liveschedules.net to find a list of upcoming games and links to any available live streams.
For the ultimate fan, Logitech is offering a wireless mouse sporting your favorite team's colors.  Check out their m317 wireless mouse with World Cup designs for USA, Mexico, Brazil and Argentina.  The m317 is $30 and available directly from Logitech.