This is an archived article and the information in the article may be outdated. Please look at the time stamp on the story to see when it was last updated.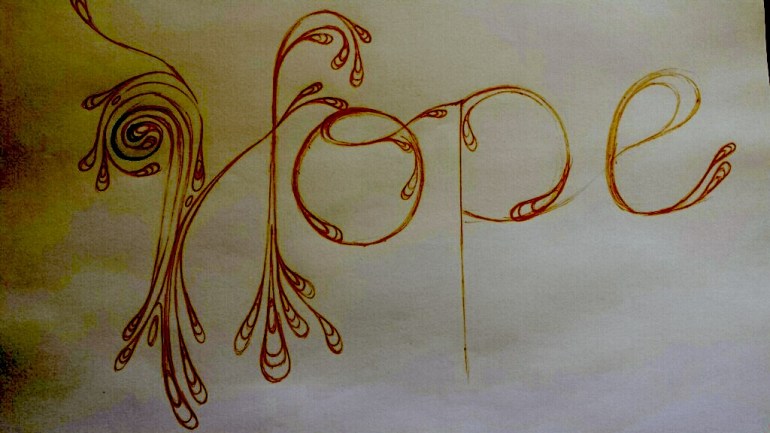 One of the reasons behind this new blog 'Living Through It' is to come alongside people who are facing major hurdles in their lives, and observe what tools they use to forge paths to get through those obstacles. The tool common to most everyone I'm encountering?  Hope.
And yet, hope is often the hardest thing to hold onto, especially when you need it most.
I'm thinking a lot about hope these days as I contemplate what Brittany Maynard must be enduring as she's gone public with her decision to end her life "before her cancer can destroy her."  She agreed to a powerful interview where she describes how she arrived at this choice. Brittany believes she must go public so others can have the opportunity to do the same, if they so choose.  She wants to control when she dies, because she feels she has lost control of everything else she dreamt for in life.
Throughout the interview I kept wondering, where's the hope?  Did her 'death sentence' cancel out every other possibility?  Could I muster the hope to keep fighting if I was in a similar position?
Based in Denver, the  Love Hope Strength Foundation is saving lives and helping cancer patients one concert at a time. I caught up with the National 'Get On the List' Manager, Katie Poppert,  who's in Southern California signing up bone marrow donors on the "Andrew McMahon Tour."  McMahon, former lead singer of Jack's Mannequin and Something Corporate, is a leukemia/bone marrow transplant survivor.  Poppert has worked as an Oncology Nurse for 15 years and she says, "every patient who has hope does better in their treatment."  This doesn't mean they will survive, but it does mean that "the ride is better for them and everyone around them.  When someone gives up, it's impossible for their loved ones to help, because they can't give that person hope."
Poppert says once someone hears, "we're so sorry, there's nothing else we can do," that person has a choice.   She finds those with hope will make decisions to take more tests and do everything possible, medically or with alternative methods, to stay in the battle.   "Hope still has a role," Poppert continues, "especially for those left behind.  If you are hopeless and depressed with your illness, that's how your family will be when you are gone.  It's a gift to your loved ones to cling to hope."
In the last two decades, psychologists are paying more attention to the 'science of hope.'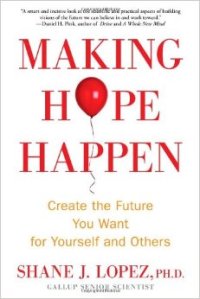 Dr. Shane Lopez, author of Making Hope Happen,  examines how hope affects our health, family and work.   "Hope matters. Hope is a choice. Hope can be learned and spread to others. How well we hope determines how well we live."
But what about those who give up?  Dr. Lopez  says when someone loses all hope for the future, "they have a break with who they were and their story and become focused on ending their lives as quickly as possible because they can't handle the fear that comes along with that reality."
When Dr. Lopez describes hope as "the belief that the future will be better than the present, along with the belief that you have the power to make it so," I'm listening.  And he offers two shortcuts for becoming more hopeful:
1.  Find out what I'm most excited about and do more of that!
2.  Find the most hopeful person in my life and spend more time with him or her.
Each of us has our own hope barometer.   Hope seems to come easy for some, and not so at all for others.  Someone may tell you your situation is hopeless or that what you're hoping for is ridiculous.  You're the only one who knows.
I know that the way I live every day with hope matters for my well being.  I also know that at the end of my life, I have the option to leave a legacy of hope or despair to those closest to me.  I choose hope.
And if you're living through it right now, you know what I'm talking about.
I'd love to hear your stories of hope!
Lois' Living Through It blogs are posted on Mondays and Thursdays.  Join her Monday mornings at 8:45am on Good Day Colorado. Next week her guest will be Frank DeAngelis, former principal at Columbine High School.