This is an archived article and the information in the article may be outdated. Please look at the time stamp on the story to see when it was last updated.
Man's best friend was not ignored at the Consumer Electronics Show in Las Vegas this year.  I found some cool gadgets to help track, entertain and keep an eye on your pet.
Petcube - $200
Petcube is a home wi-fi security camera with extra features for pet owners.  You can login remotely from your smartphone and talk to your pet. You can also control a laser pointer to interact with your pet while you're at work.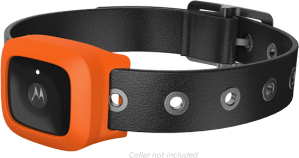 VerveLife Retrive - $130
Motorola's new brand, VerveLife, launched new products at the Consumer Electronics Show in Las Vegas.  One of the first products for VerveLife is the Retrieve.  It's a GPS tracker that attaches to your dog's leash.  Best part, there are no recurring fees.  The $130 includes cell service to update your dog's location.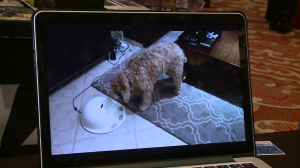 CleverPet - $300
If your pet needs something to keep their mind working during the day, CleverPet may be the answer.  It's essentially a simon game for your dog or cat.  It starts super simple and as your pet picks up on it, it gets more complicated.  It dispenses food each time your pet gets it right.  The founder says it not only keeps your pet occupied it also helps you regulate their food.