This is an archived article and the information in the article may be outdated. Please look at the time stamp on the story to see when it was last updated.
Many of us subscribe to music, we subscribe to TV or movie streaming services but the artwork on our wall hasn't changed much in centuries.  Tom Lemmons, from Conifer, wants to change that.  He has developed a new product and service that takes art into the 21st century.
Nimbus is a digital display, available in 2 sizes, that connects to a cloud service to deliver digital artwork directly into your living room.  The service, $5.99 per month, offers 500,000 pieces of art.  Lemmons says about 5,000 of those are museum quality art.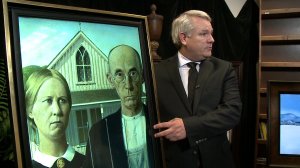 The killer feature is that you can upload your own personal photos and artwork to the Nimbus cloud service.  The frame could cycle through family photos during your Thanksgiving get-together.  You could even setup a frame at Grandma's house and upload photos from your phone to her frame remotely.
Digital frames aren't new.  Smaller digital frames have been around for years but the Nimbus takes that concept to another level.  The screen looks great, the images look bright and crisp and the cloud service makes it easier to use than ever.
The larger Nimbus is $659 while the smaller model is $549.  The cloud service will cost $5.99 per month.
DEAL ALERT!!  Nimbus is offering a $100 discount with a code created for our readers.  Use the code FOX31 when you checkout on their site.