This is an archived article and the information in the article may be outdated. Please look at the time stamp on the story to see when it was last updated.
Smarthome devices are a huge tech trend this holiday season and for good reason!  There are so many cool gadgets that let you talk to your home or request your favorite tunes by simply asking.  Some even keep you safe or help you save money.  Are are a few of my favorites that might make the prefect gift this holiday.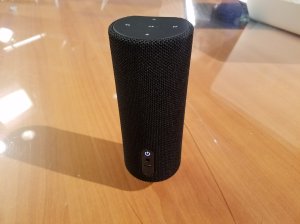 Amazon Alexa Tap - $90
This is one of the newest Amazon Alexa devices that is designed to be the best of both worlds between a portable bluetooth speaker and an Alexa device.  It's not "always listening" but it does listen to your commends when you push the microphone button.  It does everything Alexa does.  It also comes with a charging base.  It has a built-in battery and works as a bluetooth speaker on the go.  It sounds good and is a great deal at under $100.  You can read more about the Alexa voice assistant in my article from 2015 about the Amazon Echo.
Jam Voice - $80
The cool thing about Amazon's Alexa is that it's a service, not just a device from Amazon.  The company licenses Alexa out to other companies.  Case in point, the Jam Voice.  It's a small (but pretty loud) bluetooth speaker that also has Amazon Alexa built-in.  It's a good option if you're looking for something small, portable that has decent big sound, this could be it.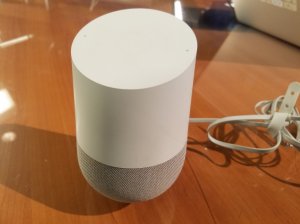 Google Home - $130
Home is Google's first home smart speaker and it's a great little device.  It's especially good for people who use Google's services since it interacts with the Nest thermostat, Google Play Music and Chromecast devices seamlessly.  Check out my full review for more info about the Home.
Leeo Smart Alert Nightlight - $50
If a tree falls in the woods, does it make a sound?  If your smoke or carbon monoxide alarm goes off when you're not home, does it matter?  Leeo is out to solve that problem.  It plugs into an outlet, acts as a nightlight and also listens to your home.  The moment it hears your smoke or CO alarm go off, it sends an alert to your phone.  You can even listen in to those alarms.  It could save your home from burning down when you're not home!
I found it on Amazon for $4 less than list price.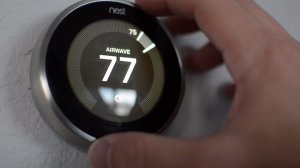 Nest Smart Learning Thermostat (3rd Gen) - $249
I see a lot of technology.  It's my job.  There hasn't been a single piece of tech over the past few years that I love more than the Nest thermostat.  It's the smart version of the classic thermostat that we never knew was broken.  Guess what, it is and the Nest is exactly what a smart thermostat should be.  It's simple and does most of the thinking for you.  You set the temperature for the first few weeks and the Nest takes it from there.  It intelligently creates a schedule for you.  It notices when there is no motion in your home and turns the thermostat up or down.  The company says it'll save energy and money!  You can also control the Nest from your smartphone.
Check your local gas or electric company before you buy a Nest.  Many offer $50 or more in discounts.