This is an archived article and the information in the article may be outdated. Please look at the time stamp on the story to see when it was last updated.
When my iPhone acts up, I know what to do
Press and hold down the sleep/wake button at the top of you iPhone or iPad.
At the same time, press and hold down the Home button on the front of your iPhone or iPad.
Keep holding both buttons until the screen turns off and then turns back on again and displays the Apple logo.
Voila, I've reset my iPhone! Wish it was that easy in life.
There's no blueprint for when you may have to start over in life.  But you will.  Start over.  At some time or another. Have you ever considered what else you would do, where else you might live, who else might be on your journey with you, or how you'll manage if you're alone?  The one thing that is certain, starting over is different for each of us.  And in my experience we tend to look at the life re-set button through different lenses:
a. My life is pretty much on a path that's had a few bumps but no major detours.
b. My life is defined by detours.
c. I didn't choose to re-set my life, circumstances forced me to do so.
d. All of the above.
I actually lived my life by the letter 'a' for more than 40 years.  Graduating from college I landed my first position as a News Director at a radio station in Long Beach, and I've been in broadcasting ever since.  I believed the motto touted by Career Coach Bud Bilanich who says, "I always advise my clients to stick with it – to demonstrate their commitment to their career success to themselves and others by shaking off setbacks and moving forward."
And then I experienced upheaval in the form of divorce that re-set my life in every way imaginable.  This would lead me to live my life by the letter 'b' which included: relocation,single parenting, job search, new relationships, job change, remarriage, blended family, Alzheimer's, loss of a parent, new job.  In that list, I've also lived by the letter "c", which means I qualify for the letter "d."  For me, starting over is a choice.  If I'd remained stuck in any of the circumstances I referred to, some I created and some I had no control over, I would never be where I am at this moment.
I've always been fascinated by what makes people tick.
Michael Jordan kept going even after he was cut from his high school basketball team.  And here's how he responded when asked why he never quit, "I have missed more than 9,000 shots in my career. I have lost almost 300 games. On 26 occasions I have been entrusted to take the game winning shot, and I missed. I have failed over and over and over again in my life. And that is why I succeed."
In her memoir, Both Sides Now, Nancy Sharp shares her personal story of how she had to hold onto both the past and present when she delivered premature twins and learned that her husband's cancer had returned.  Sharp started over following her husband's death in so many ways, including a move to Denver, from New York City, where she would meet Steve, a widower with two children. They married six years ago, and are raising her twins and his two grown sons, now out of the house.  Sharp recalls someone asking her, "When things happen, how do we redeem them?"
Her response?  "Only now, nine years after Brett's death, and in a second marriage and family dynamic  can I answer this question.  Some things are beyond redemption, I think. How, after all, do you redeem a person's life?  And yet, human beings are not beyond rededicating themselves to life.  to moving forward and adapting."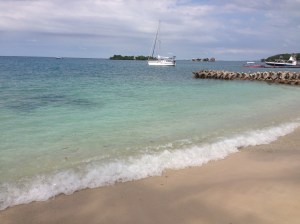 A very good friend, I'll call her Trina, appears to be settling down this year, after nearly 6 years of completely reinventing her life.  She began taking risks to relocate and start a new career after both of her parents died within a month of each other. "I've learned to pick a direction and put all my focus on that. Without direction you're like a boat at sea that never reaches the shore. Once you are faced with starting over, make a task list. Decide how you'd like your life to look.  Find out what you're good at and do that. Realize you can't have the past back, and remember you are never alone so pray and then pray some more and fake it until you make it."
Laughing out loud, she concludes, "when all else fails, I remind myself, someday I'll die like everyone and everything else, so it doesn't really matter.  Just trying is success!"
In 2003, when Bethany Hamilton was 13 years old, she was attacked by a tiger shark while surfing off Kauai's North Shore.  Her left arm was severed. The next year, her story was told in the autobiography, Soul Surfer, which became a major motion picture in 2011.
Bethany's faith was a key part of how she chose to start over.  "Life is a lot like surfing. When you get caught in the impact zone, you need to get right back up, because you never know what's over the next wave, and if you have faith, anything is possible, anything at all." Today, Bethany is a professional surfer and is currently ranked 53rd on the ASP Women's World Ranking.
There are so many lessons I learn every day from people who choose not to be limited by the events that could make them crawl under the covers and never want to get out of bed. Each of these amazing people is living through it, even when the memories of predicaments and loss and change are not far from the surface.
I'm reminded that the reset isn't a one-time occurrence.  When any of my technical devices, needs a boost I have to restart them over and over and over. It seems that's how my life works, too.
Email: lois.melkonian@kdvr.com                                                                                                                 Twitter: www.twitter.com/LoisMelkonian                                                                                          Facebook: www.facebook.com/LoisMelkonianFOX31
Lois' Living Through It blogs are posted on Mondays and Thursdays.  Join her Monday mornings at 8:45am on Good Day Colorado.