This is an archived article and the information in the article may be outdated. Please look at the time stamp on the story to see when it was last updated.
It is officially a "thing."  Hundreds of thousands of people are ditching cable and satellite TV and cutting the cord.  Netflix, Hulu, Amazon Prime and Sling are just some of the online services that give people another option.  On top of that, using an antenna is free.  You can get network television in HD without a monthly bill.  The first step is finding the right antenna.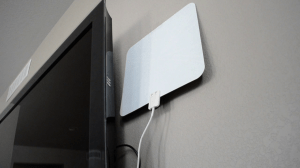 Flat antennas
At the center of the "cutting the cord" movement are paper thin antennas that you can tape to a wall or a window.  Mohu was one of the first to create what they call their Mohu Leaf antenna.  Other companies are also making "flat" antennas like the one from Wineguard pictured to the right.  They're inexpensive, easy to install and usually work pretty well for most people.  If you're not very far from the broadcast towers a leaf antenna is probably a good option.  It's also perfect for people in apartments since you won't need to climb into the attic or onto the roof.
Channel Master SMARTenna 35/50
Channel Master has been making antenna equipment for decades and the SMARTenna is a solid option for either indoor our outdoor use.  It's flat and about an inch thick so it doesn't look like a typical antenna.  It's also designed with a surface that can be painted to match a wall or the siding on your house.  At $59 it's an affordable option that is a step above a leaf antenna.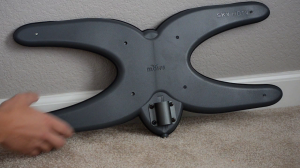 If you're a bit farther away from the broadcast towers you're going to need something with a little more umph and you'll probably need to mount it near the top of your home.  The Mohu Sky is a slick-looking option that claims to pull in signals from as far as 60 miles away.  This may be true in flat areas but it's going to depend on the terrain and conditions near your home.  It's easy to mount in an attic or on the roof with the included mounting pole.  If you already have a pole from DirecTV or Dish, the Sky will slide right on.  There is also an amplifier in the box that will help boost the signal.  At $150, the Sky 60 isn't a cheap option.
For some, none of the antennas above will be enough.  The ClearStream 4 from Antennas Direct is the big gun.  It doesn't look as sleek as the Sky 60 but it's not supposed to.  It's designed to be mounted on your roof and pull in stations 65 miles away or more.  You will have to put the antenna together out of the box which took me about 20 minutes.  A mounting pole is included in the box but there is no amplifier.  You'll need to buy one on your own.  If the ClearStream 4 is a good option if you're not worried about it being "pretty" and you have access to a rooftop.  The ClearStream 4 is $130.