This is an archived article and the information in the article may be outdated. Please look at the time stamp on the story to see when it was last updated.
DENVER — Coloradan Ryan Kushner is one of only three Americans to summit an 8,000-meter peak in Pakistan this year.  And they did it without guides, Sherpa or supplemental oxygen.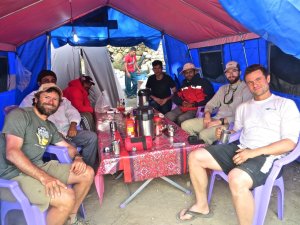 They summited 26,361-foot Gasherbrum II on July 27.  It was a 54-day journey.
"For the past two years, I had been trying to put together a team of climbers who could potentially pull it off, could get the time off and commit financially, had the desire to try, and could trust on an 8,000-meter peak," Kushner said.
The team consisted of Kushner of Lakewood, Lee Jennings of Jackson Hole, Wyo., Endo Chi of Surry, British Columbia, and Jeff Heiderer of Aurora.
Only Kushner, Jennings, and Chi made the summit along with a third American, Kelly Soohoo, from another team on the mountain.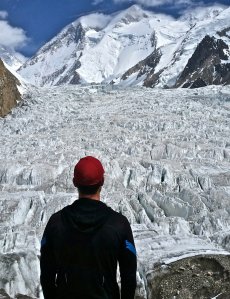 There were teams on other 8,000-meter peaks in Pakistan this year, but a combination of bad weather, snow conditions, and avalanches prevented summits.
Kushner and team encountered snowstorms every few days and numerous large avalanches while on Gasherbrum II.
"Lee and I woke up at 2:45 a.m. to a huge roar that was thankfully several miles away," Kushner said. "It sounded like it was coming from somewhere in the direction of the ice fall, and we could tell it was a huge avalanche.  It had snowed heavy all night and our tents were sagging under the weight of close to a foot of new fresh snow at base camp."
Summit day was a long day. 
"We were all loosing energy big time, but we knew we were close," Kushner said. "I was down to taking eight to ones, meaning I took eight breaths for every step.
"My jaw instantly dropped as I was treated with an incredible view of Broad Peak and the mighty K2. … We had made it."
Kushner said they reached the summit at 3:30 p.m. Gasherbrum II is the 13th-highest mountain in the world.

While Kushner was climbing, he was also raising money and awareness for the Brain Injury Alliance of Colorado.  
To donate, go to the Brain Injury Alliance of Colorado.