This is an archived article and the information in the article may be outdated. Please look at the time stamp on the story to see when it was last updated.
DENVER – Heading into the first full week of March, we take a look at what's on the calendar in your week ahead.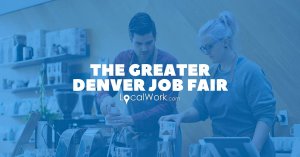 MONDAY
If you're in the market for a new job, print some fresh copies of that resume and head over to the Greater Denver Job Fair on Monday, March 5. It's all taking place at the Embassy Suites Denver Stapleton Hotel at 4444 Havana Street.
There you will find multiple recruiters from various companies in the Denver area, looking to fill hundreds of jobs.
Career counselors from Goodwill of Denver will also be on-site to help with some resume reviews.  You can get in front of the recruiters early by uploading your resume here. Be sure you dress to impress and get there when the fair begins at 10:00 a.m.
TUESDAY
Castle Rock residents, mark your calendars for this Tuesday, March 6. That's when the public is invited to give their feedback on a plan that would lift the town's ban on Pit Bulls.
Following research, Castle Rock considers introducing a series of proposed changes to the town's animal code.
Those changes would include a two-tiered, behavior-based system that would allow authorities to focus on the particular behavior of a dog and not its appearance or genetic make-up.
The Town Council meeting begins at 6:00 p.m. on Tuesday, in Council Chambers at Town Hall, 100 North Wilcox Street. You can fill out a comment sheet at the Council meeting or online here.
WEDNESDAY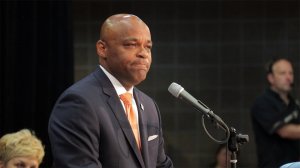 A rally calling for the resignation of Denver Mayor Michael Hancock is scheduled for this Wednesday, March 7 at Denver's City and County building.
The event is getting a lot of traction on social media under the name #TimesUpHancock.
The response comes in the wake of a scandal involving inappropriate text messages the Mayor admits to sending to a former member of his security detail, Leslie Branch-Wise.
The Mayor's office says Hancock sent a handwritten apology to Branch-Wise last week.
But despite growing criticism, an internal investigation into the matter has not been initiated and no one within the city government appears to be asking the mayor to resign. Which is why Lisa Calderon and her group, the Colorado Latino Forum, are organizing the Wednesday's rally, calling for an independent investigation and for the city council to demand one.
Demonstrators are planning to gather at the City and County Building at 9:30 a.m.
THURSDAY
You can join the conversation and learn more about RTD's plans to redesign the 16th Street Mall at two separate public meetings happening this Thursday, March 8.
The recommended work would expand sidewalks for walking, cafe seating, and other activities.
It would also move transit lanes and address the mall's deteriorating infrastructure, all aimed at improving the safety of everyone visiting the 35-year-old 16th Street Mall.
A proposed action plan is set to be released this spring, which is why mall partners would like to hear what residents have to say.
Identical open house events are scheduled for at the RTD Board Room at 1660 Blake Street. The first happening from noon to 1 p.m. or you could attend the later meeting between 5:00 and 6:00 p.m.
FRIDAY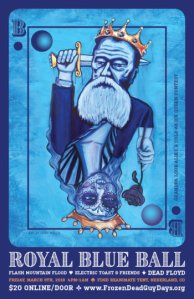 The end of the week is just the beginning in Nederland this Friday, March 9. That's when one of Colorado's most unique and quirky festivals kicks off. The world renowned spectacle called "Frozen Dead Guy Days" will begin with the "Royal Blue Ball" starting at 4 p.m. and lasting through 1 a.m.
That's where two winners of the annual costume contest will be crowned King and Queen for the remainder of the two day festival. This is the 17th year for the "Frozen Dead Guy Days" celebration, which pays homage to Bredo Morstol, who is frozen in a state of suspended animation and housed in a Tuff Shed on dry ice high above Nederland.
The festival features 30 live bands in heated "super tents" and outrageous events like coffin racing, costumed polar plunging, and more. Tickets for Friday's ball cost $20 both online and at the door.