This is an archived article and the information in the article may be outdated. Please look at the time stamp on the story to see when it was last updated.
COLORADO SPRINGS, Colo. — One hero met another when WWE star John Cena took time out to visit Colorado Springs police Officer Cem Duzel, who was shot in the head while responding to a call of shots fired in 2018.
Duzel was released from Craig Hospital in Englewood on Tuesday before heading to his home state of New York for rehabilitation therapy, where he met with Cena.
Cena, whom Duzel called his 'hero,' was solicited by CSPD to visit the brave officer and on Friday, that dream came true.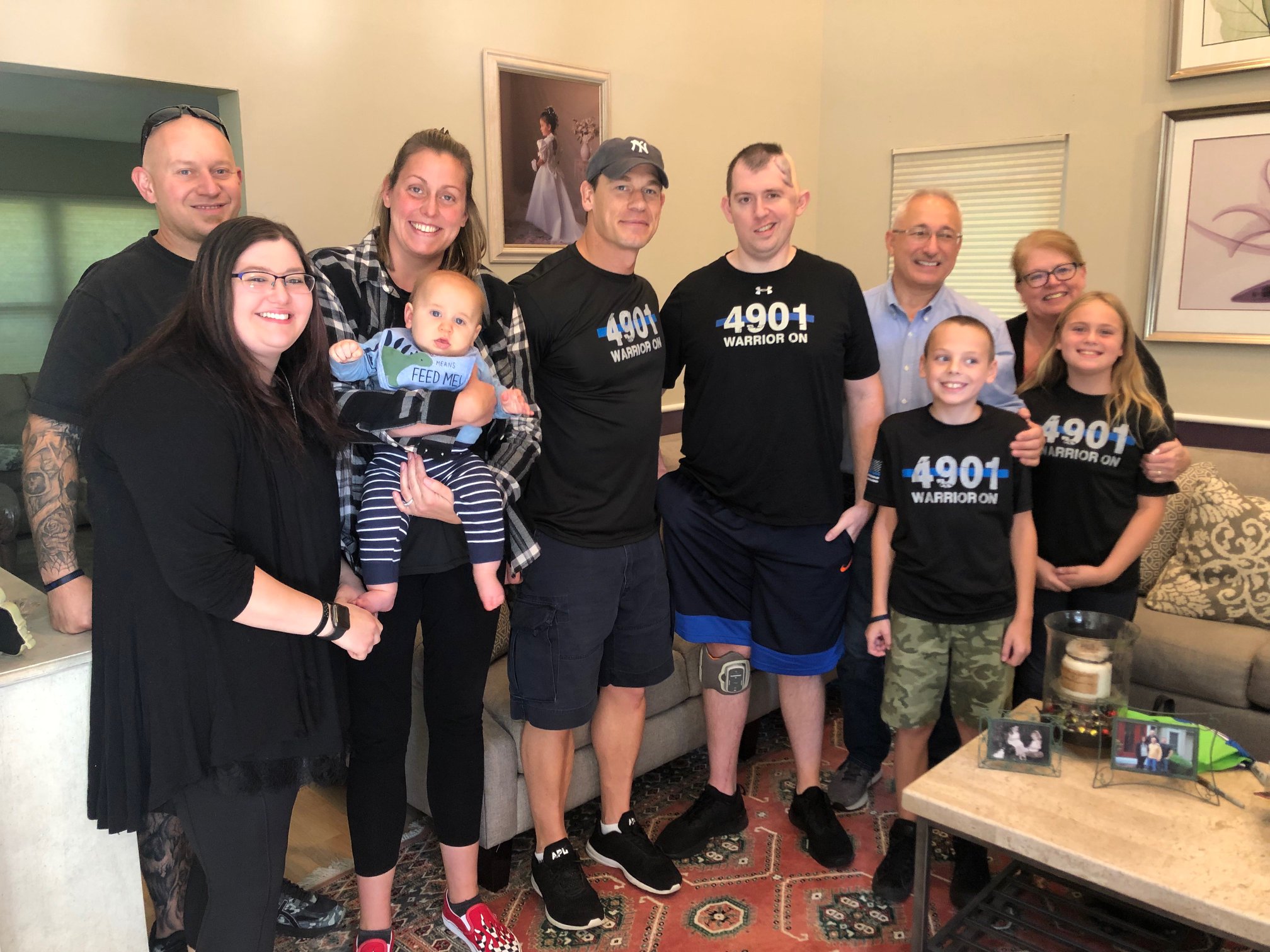 Photos of a John Cena figurine popping up around the Colorado Springs Police Department were posted to Facebook in the hopes that the celebrity would meet with the wounded officer.
The latest Facebook post has photos of Cena and Duzel posing for pictures together and with family. "What a nice guy. It really made his day," said Duzel's father, Mumtaz.
"We are truly truly grateful that he made the trip out here just to visit Cem. it was a surprise call. We've been trying to get in touch with John Cena for a long time and all of a sudden we got a call last night and they said he was heading to New York and he wanted to come by and see Cem. We were beyond excited."
He went on to say, "Cem can't really say much. It was a really nice visit. Cena said, 'you are the perfect candidate for that, living my motto. Never give up. You are not giving up. You're fighting.'"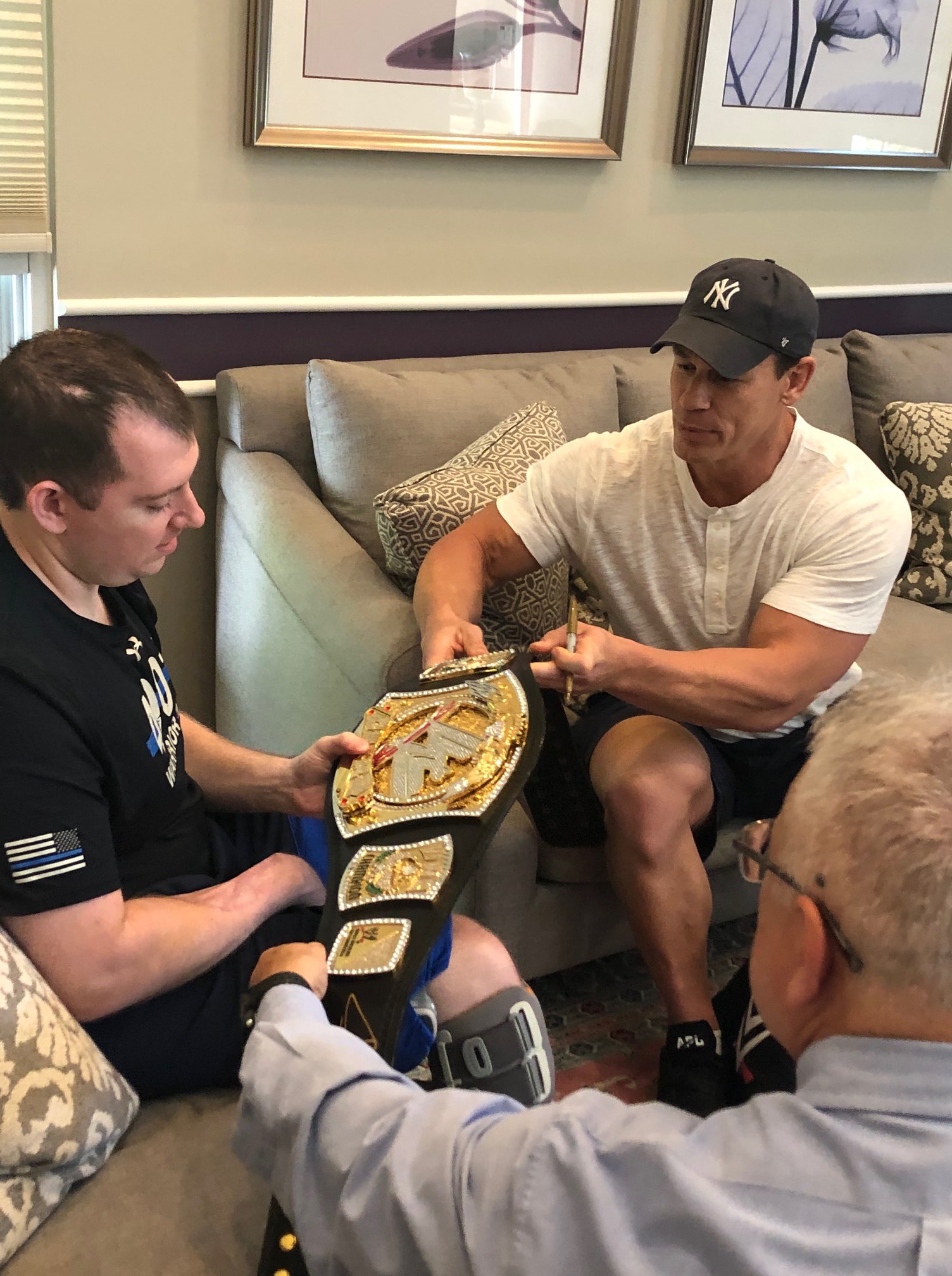 Cena brought a copy of his championship belt for Cem. Mumtaz said, "What a nice man. It was so uplifting and a wonderful visit. It made us all happy. Cem is just beside himself, he can't stop smiling, just like me. Honestly I must admit I did not know the extent to which John Cena does for law enforcement officers, military and Make a Wish Foundation. I can't say nicer things about the man. We need more people like him."
The MC-1 Foundation is holding a motorcycle run this Sunday to raise money for Cem and his family. The MC-1 Foundation started in 2014 after Sgt. Dave Baldwin was killed. MC-1 was his call sign on the motor unit for the Jefferson County Sheriff's Office.