This is an archived article and the information in the article may be outdated. Please look at the time stamp on the story to see when it was last updated.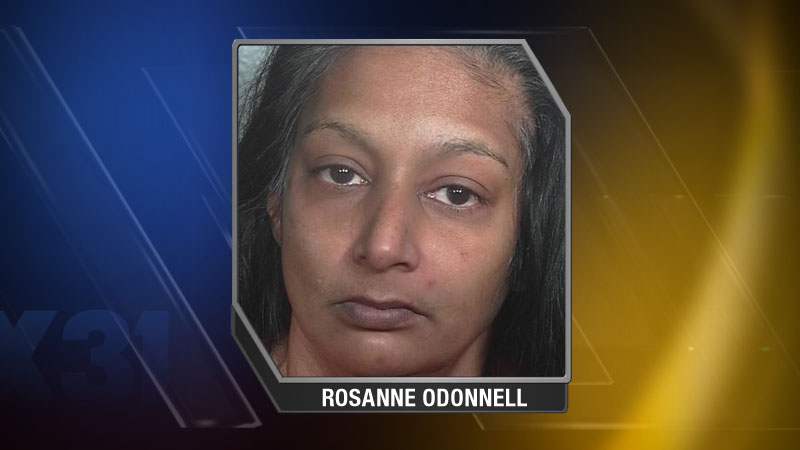 GREELEY, Colo. -- A woman who spoke to FOX31 Denver, trying to explain the actions of a man accused of murdering his wife and mother-and-law before committing suicide, has been charged in connection with those murders.
The Weld County District Attorney's office confirmed on Thursday that Rosanne Odonnell was charged and arrested on two counts of accessory to a crime, a Class 4 felony, in connection with the murder of Sheri Pachello and Alisha Johns.
Odonnell was scheduled to appear in court at 1 p.m. on Thursday for a bond hearing.
Also on Thursday, Justin O'Donnell, 23, was charged and arrested on two counts of Accessory to a Crime in the case.
On the morning of Feb. 7, police across the North Metro area were searching for Cimmeron Johns after they received reports he kidnapped his wife and mother-in-law  a day earlier.
Later that morning, deputies with the Weld County Sheriff's Office found two bodies in a remote part of Weld County, south of Dacono. The bodies were later identified as Pachello, Cimmeron's mother-in-law, and Alisha Johns, his wife.
After a day-long manhunt for Cimmeron, police in Thornton found a gold SUV believed to belong to Pachello outside a Thornton apartment that belonged to Odonnell, where they believe Cimmeron was hiding. After a night spent trying to make contact with Cimmeron was unsuccessful, police entered the residence Saturday morning and found him dead of an apparent suicide.
When Odonnell spoke to FOX31 Denver on Sunday, police were still considering whether to file charges against her, believing she may have aided Cimmeron after the murders.
Odonnell told FOX31 Denver' Mark Meredith that Cimmeron had been living with her for two weeks before the murders, and that he was not a monster.
"He kept saying 'I have to kill her, I have to kill her,'" Odonnell said. "I kept saying, 'Cimmeron, you can't do that.'"
Odonnell insisted she never thought Cimmeron would make good on his threats, and that it wasn't until the day of the murders, when she found out her car had been used in an effort to cover them up, that she realized Cimmeron was actually capable of such a grisly plot.
She went on to admit to Meredith that she helped Cimmeron after the attacks, but she wouldn't elaborate further.