This is an archived article and the information in the article may be outdated. Please look at the time stamp on the story to see when it was last updated.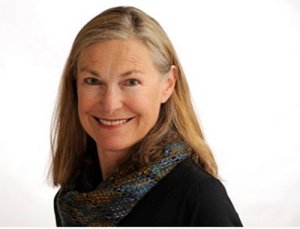 DENVER — Colleen O'Connor, a reporter for the Denver Post, was fatally struck by a vehicle near Denver Country Club on Wednesday night in an accident in which alcohol might have been involved, the Denver Police Department said.
The Denver Post said O'Connor joined the newspaper in July 2004.
"I can't imagine a more thoughtful, kind colleague. She was quick with a compliment and quick with a hug or pat on the back or thoughtful word," Denver Post editor Lee Ann Colacioppo said in a message Thursday.
"She picked up my spirits more often than I could count. We are a poorer place without her and I offer my deepest condolences to those of you who knew her best."
O'Connor was a reporter for the newspaper's Now Team, and previously was a food writer and city desk reporter.
"She is someone who the community could count on to handle their stories in a thoughtful and compassionate way,"  said Dana Coffield, O'Connor's  friend and the Post's business editor. "She took on really difficult thorny subjects all the time."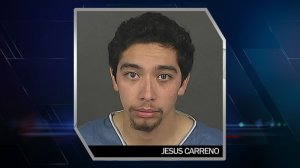 On Thursday, police said the driver of the vehicle, 23-year-old Jesus Carreno, was being held for investigation of vehicular homicide and suspected DUI.
Investigators said the crash happened about 7:35 p.m. at East First Avenue and South Downing Street. Police said O'Connor was in the crosswalk and Carreno was heading eastbound on Speer Boulevard, which turns to East First Avenue at Downing.
Police said Carreno pulled over after the collision and called 911 to say he had been involved in a crash. Police said Carreno drove about eight blocks before stopping. It will not be investigated as a hit-and-run.
At a news conference, Denver police Sgt. Michael Farr said Carreno had a green light and O'Connor was walking in the crosswalk against the signal. Farr said Carreno showed signs of intoxication, but blood alcohol content levels won't be known for weeks.
Police initially said O'Connor suffered serious injures but less than two hours later, they said she had died.
" We've written about accidents like this probably once, twice a week," Coffield said. "And it's a little bit difficult to process when it's happening right in your newsroom."
[protected-iframe id="bd8353b9466da7ffc238a673d7a66d61-29290497-62452405″ info="https://www.google.com/maps/embed?pb=!1m18!1m12!1m3!1d10322.731250656212!2d-104.98061160527674!3d39.7179386580526!2m3!1f0!2f0!3f0!3m2!1i1024!2i768!4f13.1!3m3!1m2!1s0x876c7ee87408cdbd%3A0x5b997119452ed867!2sE+1st+Ave+%26+N+Downing+St%2C+Denver%2C+CO+80218!5e0!3m2!1sen!2sus!4v1472728787739″ width="100%" height="450″ frameborder="0″ style="border:0″ allowfullscreen=""]