This is an archived article and the information in the article may be outdated. Please look at the time stamp on the story to see when it was last updated.
COLORADO SPRINGS – Walking hand-in-hand with one of her eight children, Detra Farries had no comment as she entered the El Paso County Courthouse for the last time as a free woman.
In February, Farries was found guilty in the dragging death of tow truck driver Allen Rose.  After an hour-and-a half of hearing from both sides, a judge sentenced Farries to 20 years behind bars. Soon thereafter, she was handcuffed and taken away.
In February 2011,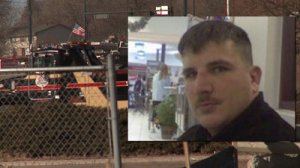 Rose was dragged to death after attempting to tow Farries' SUV away at an apartment complex.
Rose became caught in the cable and was dragged 1.4 miles and died.
Farries has maintained she did not know Rose was caught and Friday publicly apologized.
Rose's family had no comment as they left the courthouse.