This is an archived article and the information in the article may be outdated. Please look at the time stamp on the story to see when it was last updated.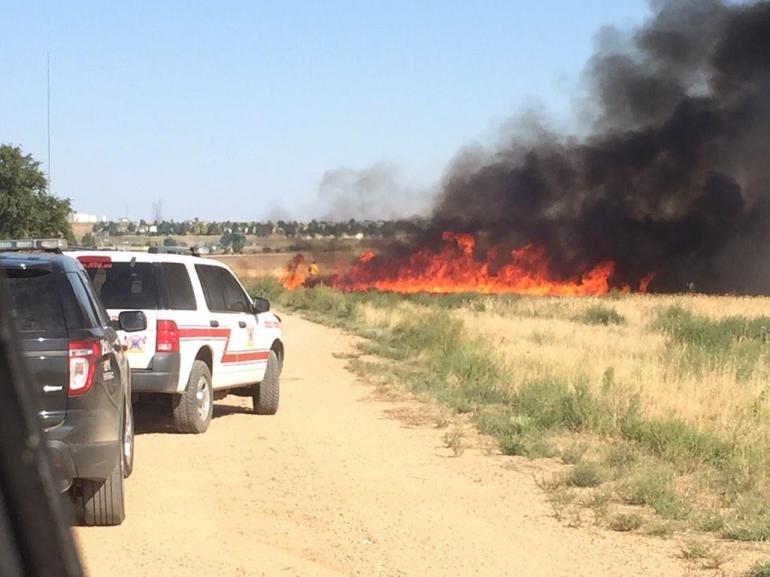 FREDERICK, Colo. — Firefighters worked to extinguish a grass fire not too far from Frederick High School on Wednesday afternoon.
Firefighters said it was a controlled burn that got out of hand because of gusty winds.
The fire generated a plume of smoke that was visible from many miles. It was in a field about one mile east of Interstate 25.
Crews managed to get the fire under control late Wednesday afternoon.